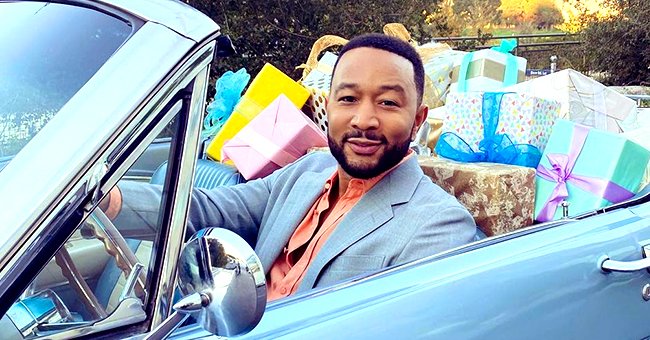 instagram.com/johnlegend
John Legend Posts Adorable Photo Posing with His Look-Alike Son Miles Rocking a Striped Shirt
John Legend took to Instagram to share a sweet snap with his lookalike son, Miles, who is the spitting image of the "All Of Me" singer. The adorable father-son photo was taken while the pair were out at brunch.
There is no denying that 12-time Grammy award winner John Legend and his wife, former model Chrissy Teigen's two kids, Luna Simone and Miles Theodore Stephens, are two of the most adored celebrity kids on social media.
Fortunately, both Teigen and Legend, born John Stephens, love spending time with their kids and sharing their experiences with fans. Recently, the "Wild" singer had brunch with his son and shared a pic from the outing on Instagram.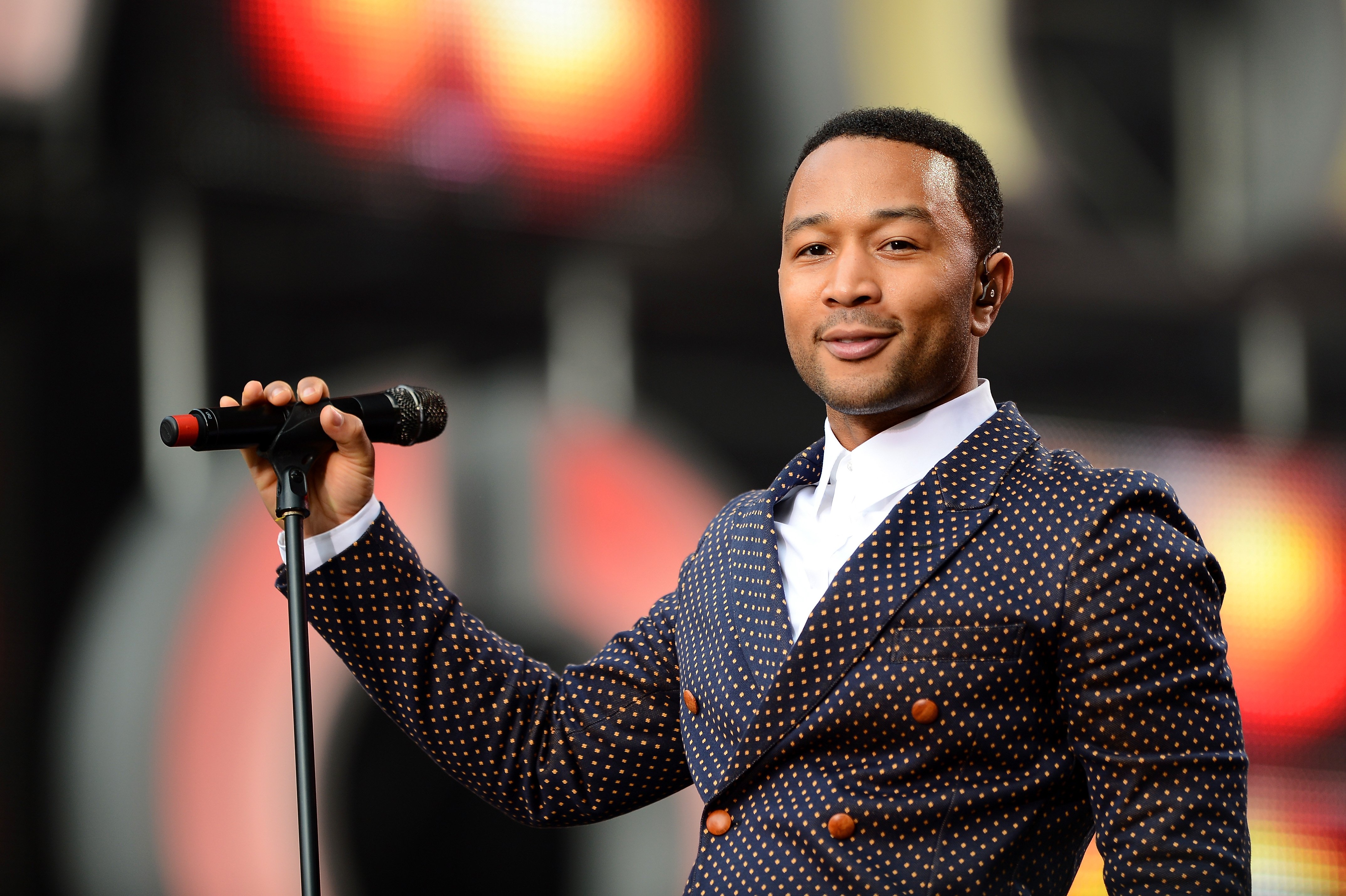 John Legend performing at the "Chime For Change: The Sound Of Change Live" Concert on June 1, 2013 in London, England. | Source: Getty Images
In the photo, Legend and Miles appeared to be in high spirits as they posed while seated at a corner table with lush green vines draping the wall behind them. The photo was captioned:
"Somebody loves brunch."
Legend sported a cheerful smile as he wrapped one arm around Miles. He looked casually chic in a black and white jungle-print shirt matching the ambiance of his surroundings.
Little Miles melted hearts as he posed with his hands raised. He had one hand rolled into a loose fist while the other was shaped into a "thumbs-up." The toddler rocked a blue and white striped shirt.
The lookalike father-son photo was a huge hit with fans, and the comments section was soon filled with swooning fans complimenting Miles' sweet face.
One fan gushed, "Okay, he is truly ur "mini-me." Omg, you two look just alike," while another commented, "that kid is so good-looking." A third fan wrote, "Little man makes everybody's day," and another said that Legend and Miles looked like twins.
This latest photo is one of many that prove that Legend and Miles indeed share a strong resemblance. Since the "Love Me Now" singer and his wife have shared many pics of the toddler, there is so much evidence showing their twinning faces.
Last year, Teigen suffered a heartbreaking miscarriage and the couple lost their third child.
Miles has favored his famous dad's handsome face from the time he was just a baby. Not only does the three-year-old look like his dad, but he's also got his father's dapper fashion sense and often wears matching outfits with the music star.
Similarly, Legend's daughter, Luna, shares a strong resemblance with the singer, although she also inherited many of Teigen's feminine features. All in all, Miles and Luna are carbon-copies of their parents.
While Legend's picture-perfect family-of-four is all about family bonding and sharing good times, they have also shared their dark times with fans. Last year, Teigen suffered a heartbreaking miscarriage and the couple lost their third child, Jack.
Please fill in your e-mail so we can share with you our top stories!