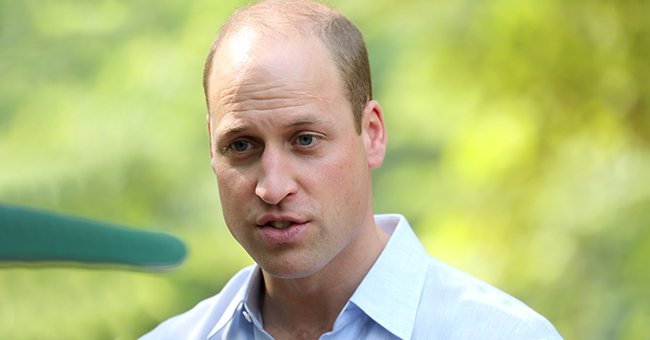 Getty Images
Prince William Once Said That Princess Diana Would Have Been 'a Nightmare Grandmother'
Princess Diana sadly passed away long before any of her grandchildren were born. However, her eldest son, Prince William, once figured she would've made a great but nightmarish grandmother to them.
In 1981, Charles the Prince of Wales, the 33-year-old heir to the British throne, tied the knot with Lady Diana Spencer. At the time, she was 19 and a nursery teacher and officially became Princess Diana.
She and Charles became parents first to William, born in 1982, and then to Harry in 1984. Sadly, their marriage failed to last, and after an increased distance between them, after 14 years, they divorced.
DIANA'S DEATH
By the time she was 35, Diana was a single woman and started dating. The paparazzi lost their minds and started following her every move wanting to know who she was seeing.
Sadly in 1997, at age 36, she lost her life in a tunnel in Paris while her driver tried to escape the paparazzi. She left her children while they were still young to be raised by her ex-husband.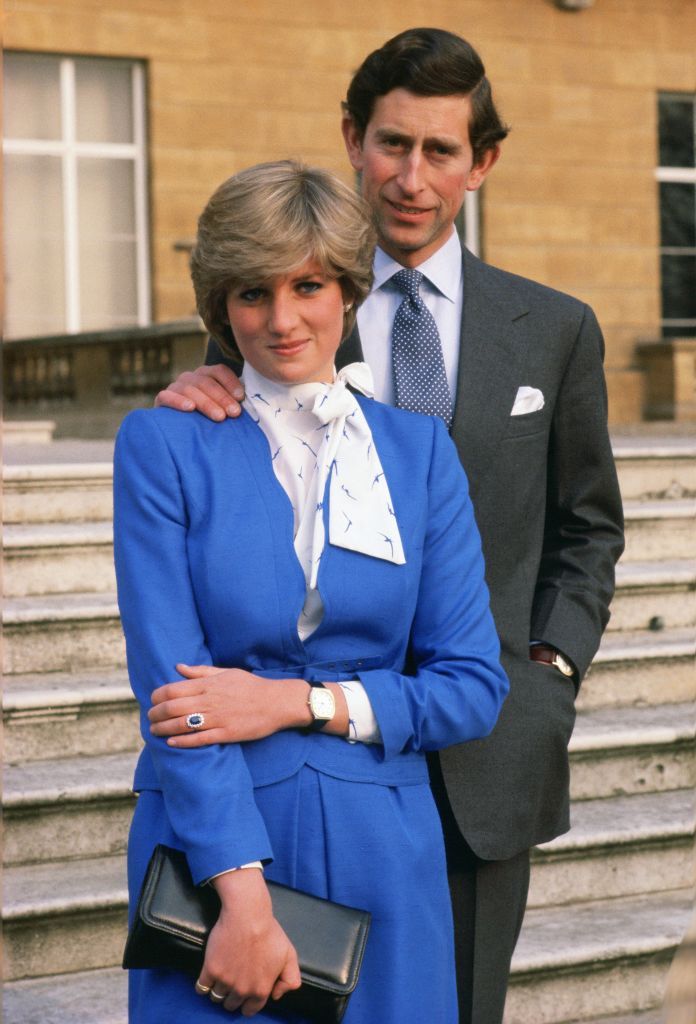 Lady Diana Spencer reveals her sapphire and diamond engagement ring while she and Prince Charles pose for photographs on the grounds of Buckingham Palace on February 24, 1981 | Photo: Tim Graham Photo Library/Getty Images
WHERE WILLIAM WAS WHEN SHE DIED
In May 2021, Prince William spoke at the General Assembly of the Church of Scotland during his royal tour of the country. He opened up about his personal connection to Scotland.
The royal said the country was "incredibly important" to him and would always have a special place in his heart as he's been visiting it since he was a small boy. He recalled how his grandmother, the Queen, enjoyed being there.
William shared how he had some of his happiest memories in Scotland and was at Balmoral Castle when he learned of his mother's death. He luckily found solace and comfort from the Scottish outdoors as he grieved.
PROTECTING HER CHILDREN
Diana, known as the People's Princess, had a love for her people and a great devotion to her children. She tried to give her sons normal lives by protecting them from the media.
THE PRINCESS'S WORK
Besides taking care of her children, Diana also did charity work and became involved in bringing acceptance of people living with AIDS to the world's attention. She also worked to end the deployment of landmines.
The princess exposed their devastating effects to the world. It's also believed that if she had been alive today, she would've been an advocate for LGBTIQ+ rights and a human rights activist.
DIANA'S GRANDCHILDREN
William eventually found love and married Duchess Kate before they had three children together – Prince George, Princess Charlotte, and Prince Louis. His younger brother followed suit by marrying Duchess Meghan.
With her, he has two children – a son Archie and a daughter Lilibet. Both William and Harry seem to be following in their late mother's footsteps by raising their children to have normal childhoods.
The Duke of Cambridge once said he believed his children inherited some of their grandmother's traits. His eldest son, George, was said to have taken after Diana's incredible sense of humor.
REMEMBERING THE PRINCESS
In a 2017 ITV documentary, "Diana, Our Mother: Her Life and Legacy," William spoke in detail about his late mother. He fondly shared how she would've created a lovely scene with her grandchildren during their bath time.
He reportedly said he had pictures of the late Princess of Wales hung up on his house's walls. The duke noted how it was important that his family knew about the impact his late mother had.
OPENING OLD WOUNDS
Becoming a father was bittersweet for William as it opened up old wounds of memories of Diana's death. However, he did note that fatherhood was, indeed, a life-changing experience for him.
Even though he has a busy life as a senior member of the Royal Family, the duke put creating time for his children at the top of his list. He wasn't the only person who thought Diana would've made a great grandmother.
AN AMAZING GRANDMA
Sarah, Duchess of York, reportedly speculated that Diana would've been the "naughtiest, funniest" grandmother. Above all, the duchess figured the late princess would've been proud of what her sons had accomplished.
Having strong memories of his time together with his mother meant William could recall the steps his mother took to raise him and Harry. That's why he believed she would've been a nightmare grandmother!
USING DIANA'S PARENTING METHOD
According to royal insiders who spoke to The Mirror, William and Kate allegedly used a parenting method that the former learned from his late mother. The technique was what kept their children well-behaved.
William and Harry were encouraged to write thank-you notes to people who helped them, and this method was allegedly taught to the former's children. These, table manners, were drilled into the children.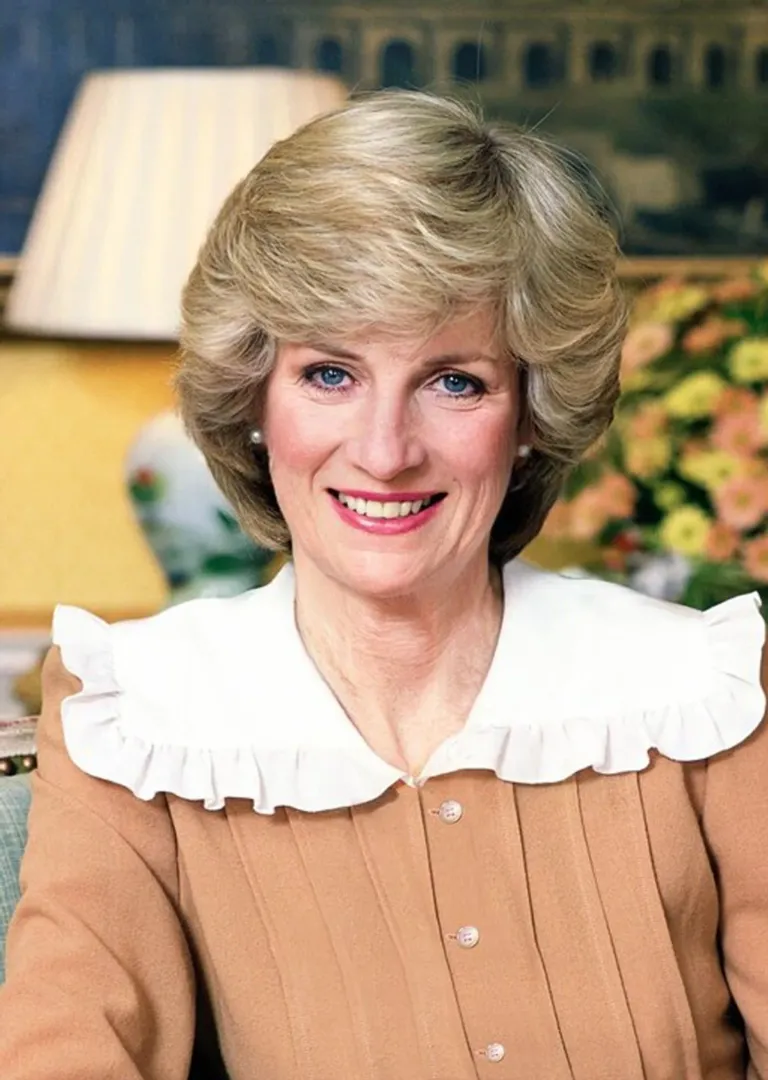 Approximation of what Princess Diana would have looked like at 60 | Photo: Getty Images
THE CONTROVERSIAL BBC INTERVIEW
Although Diana's children mostly have good memories about her, one sore spot was the tell-all BBC interview she did in 1995. William blamed the interview for worsening his parents' relationship and fuelling Diana's paranoia.
A recent report found that the Panorama interview was obtained using deception. While Harry felt they lost their mother because of it and felt the controversial interview should never be aired again.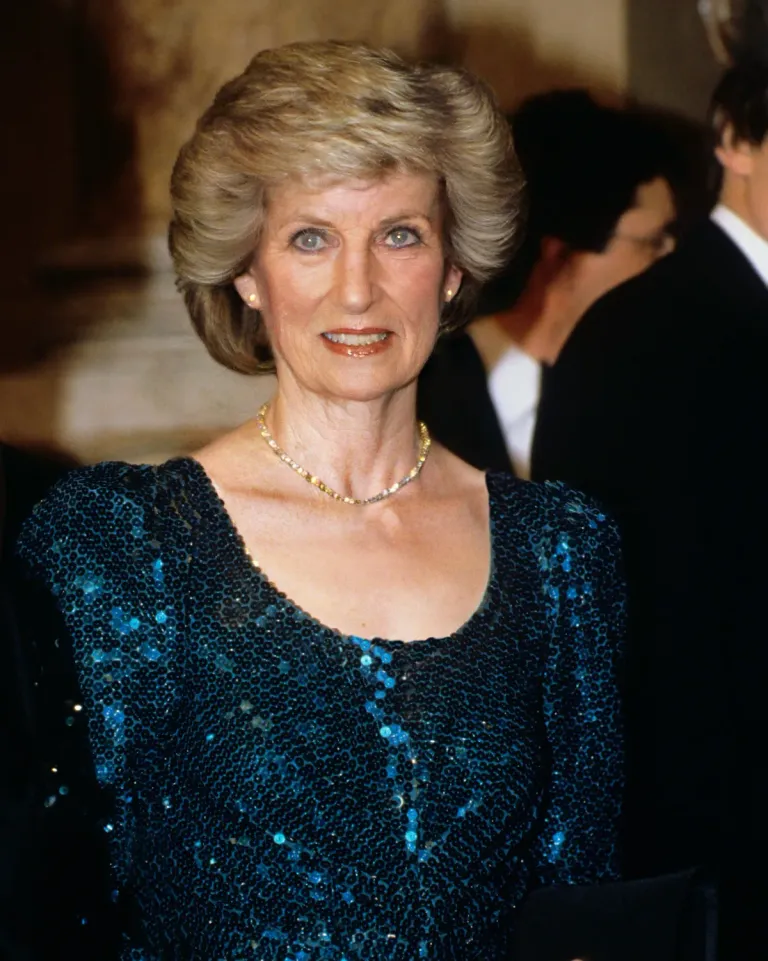 Approximation of what Princess Diana would have looked like at 60 | Photo: Getty Images
RE-CREATING DIANA'S INTERVIEW
Another recent sore spot for William was the re-creation of the infamous interview for the Netflix series "The Crown." ET Canada said the royal was left "deeply frustrated" over Netflix's decision.
The interview was meant to air on the next season of "The Crown." The negative feelings that the royal brothers had against the Martin Bashir interview were why they were so against it.
STATUE UNVEILING
This year, Harry and William honored their late mother by unveiling her statue on the day that would've been her 60th birthday. The ceremony was held in Sunken Garden at Kensington Palace.
On October 19, 2021, William and Kate held a reception to thank donors who helped fund the statue. The event was attended by around 100 guests, including Diana's close friends, relatives, and former staff.
WILLIAM HONORS MOM
In August 2021, William revealed that he was following in his late mother's footsteps. He launched a new five-year plan that was made to encourage the youth to make a difference in the world.
The plan, titled Future Forward, was created for The Diana Award charity, founded in 1999. The project was launched in link with International Day of Youth, which empowers young people to serve as changemakers.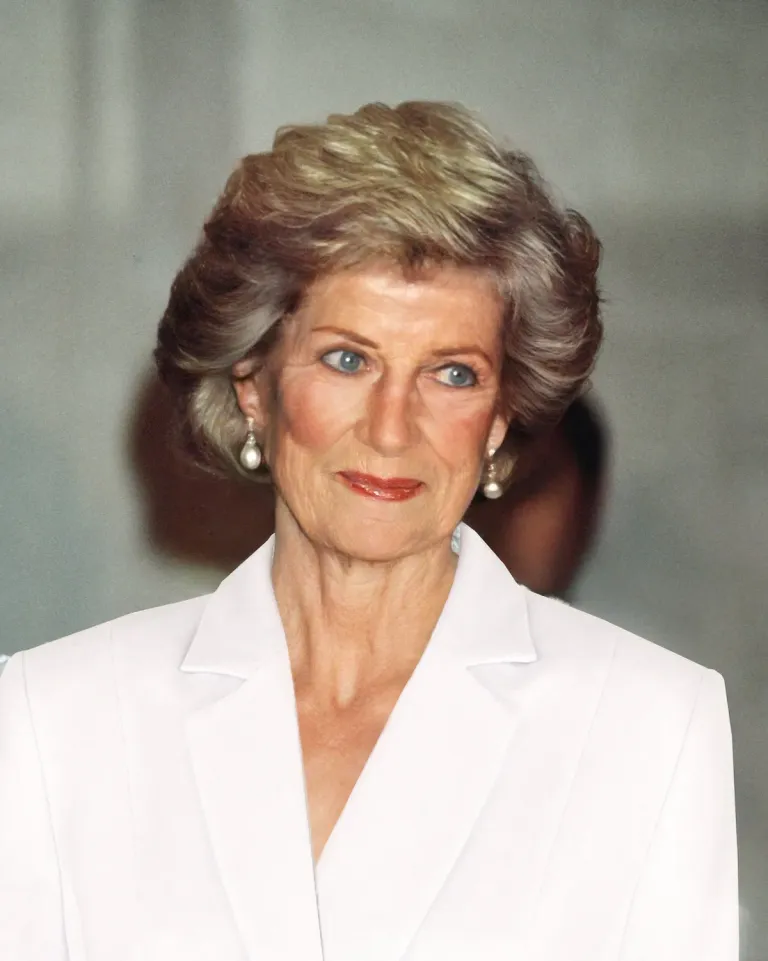 Approximation of what Princess Diana would have looked like at 60 | Photo: Getty Images
HOW DIANA WOULD LOOK TODAY
It's believed Diana would've loved how her sons have embraced and inherited her causes. She would've been proud of how warm both men are when dealing with people.
Last September, we covered how the late People's Princess would've looked if she had been alive today. The image constructed of Diana showed how she would've graced elegantly as an over 60 grandmother.
Please fill in your e-mail so we can share with you our top stories!