Tamsin Egerton and Josh Hartnett Share 3 Kids — All We Know about the Heartthrob's Love Life
Actor Josh Hartnett has been in a committed relationship with "Camelot" actress Tamsin Egerton since 2012 and the couple shares two children.
Dashing "Pearl Harbor" actor Josh Hartnett is a vegetarian, an accomplished actor, and he loves Tamsin Egerton. He also likes to keep his life and his family out of the headlines.
Eager fans of the man who was expected to be the next Leo DiCaprio but firmly turned out massive screen roles to follow a career in independent movies want to know more...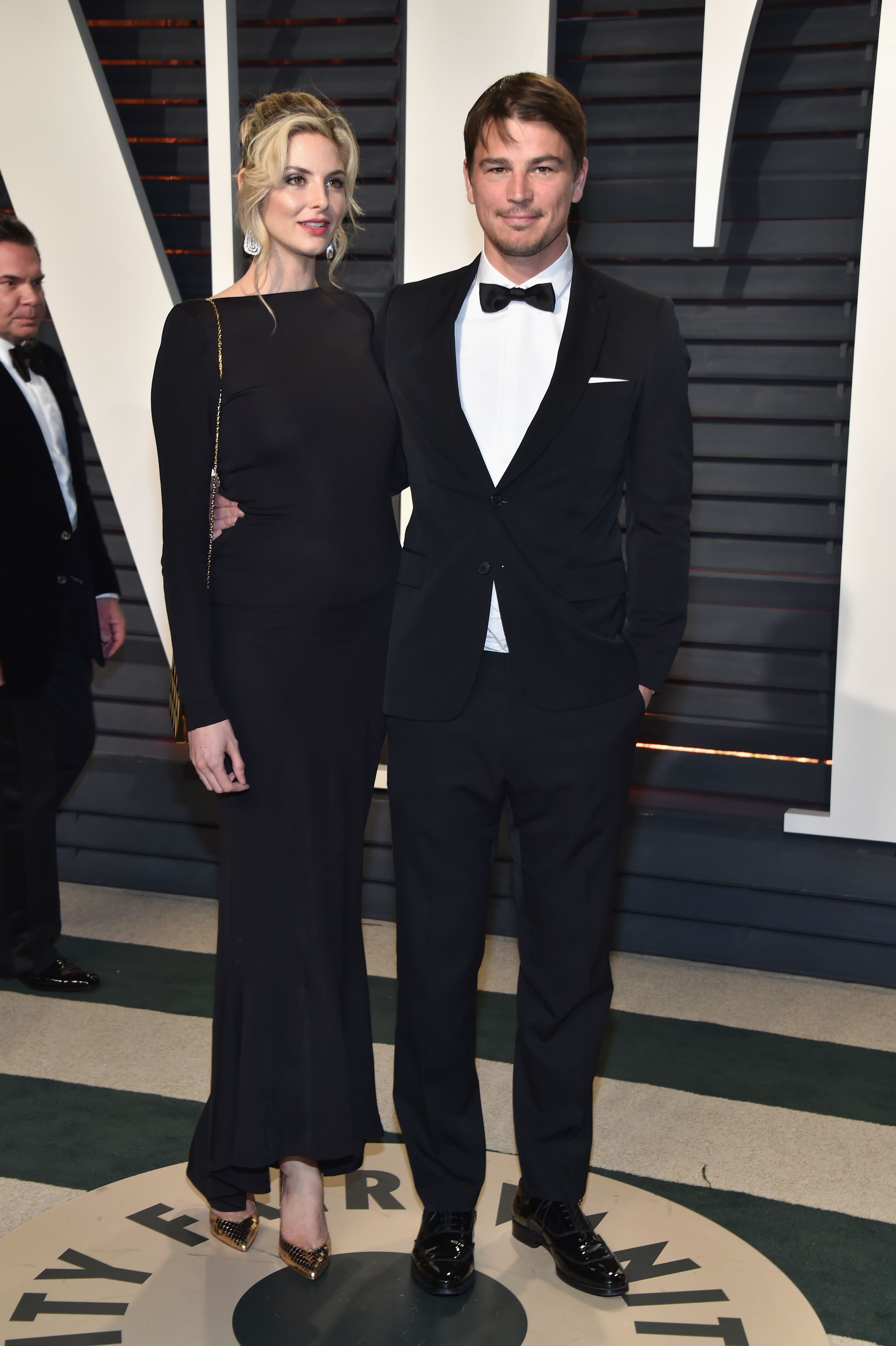 MEETING TAMSIN EGERTON
In 2011 Josh started working on a new time-traveling epic, "The Lovers," in which he played the dual roles of a marine biologist in a coma and a 19th-century British army officer.
Unfortunately for the actor, the film was a spectacular failure, with critics and at the box office, but there was an unexpected benefit. Josh's love interest was played by British actress Tamsin Egerton, and the on-screen romance became a real-life love.
Josh famously dated a series of Hollywood celebrities such as Katharina Damm, Julia Stiles, and Helena Christensen.
HOLLYWOOD DROP-OUT
Josh, who repeatedly turned down the role of "Superman" because he didn't want to be trapped in a ten-year role, prefers a quieter life. The actor is not on social media, and he has no intention of joining. He said:
"If you spend too much time courting people's attention into your personal life, you lose your ownership of it."
QUIET LIFE
Tamsin and Josh live quietly in England, close to her parents, and that is where they are raising their three children. The couple welcomed their first child in 2015, another in 2017, and a third in 2019.
The couple is so secretive and so protective of their offspring that the children's names are unknown, although they have occasionally featured in Tamsin's Instagram account and are as cute as expected.
LIFE IN LOCKDOWN
Like so many parents Josh and Tamsin have been coping with keeping three active tots busy and happy during the COVID-19 quarantine as best as they can. The "Black Dahlia" actor revealed:
"It takes both of us all day and by the end of it all we want to do is reach for a bottle of wine and go to sleep."
FATHERHOOD
Josh has stated that being a father is his proudest achievement and his greatest accomplishment. The "Black Hawk Down" actor speaks adoringly of his children, and his life-partner.
As for marriage, it seems that at the moment it's not a priority for the actors who confess that they are currently concentrating all their energy in raising a 5-year-old, a three-year-old, and a one-year-old.
Josh famously dated a series of Hollywood celebrities such as Katharina Damm, Julia Stiles, and Helena Christensen, and was in a relationship with "Black Dahlia" costar Scarlett Johanssen for two years.
Best known for "St Trinian's," Tamsin too is a stunning blond and an accomplished actress, but she prefers bargain hunting in vintage stores and "stealing" Josh's cashmere sweaters to shopping on Rodeo Drive.
Fans of the "Penny Dreadful" actor can look forward to seeing him in a forthcoming thriller by Guy Ritchie, "Wrath of Man," costarring  Holt McCallany, and Jeffrey Donovan, scheduled for release in May 2021.