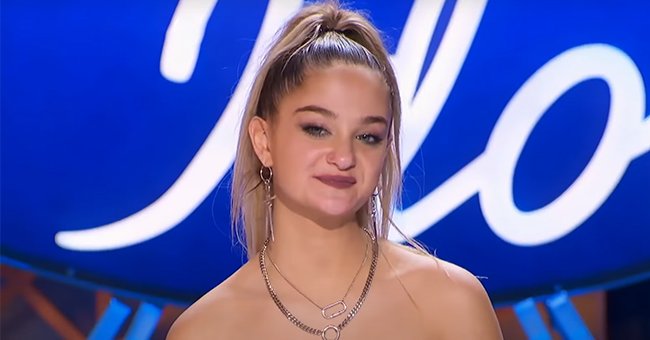 YouTube/American Idol
'American Idol' Alum Claudia Conway Hospitalized & Shares the News in a TikTok Video

Former Counselor Kellyanne Conway's daughter Claudia Conway shared a video that showed her in a hospital. She also hinted that she might be admitted because of possible appendicitis.
"American Idol" star Claudia Conway took to TikTok and revealed she had been hospitalized. Conway posted a short clip zooming into a drip and showing off her IV in her arm.
Conway also shared the possibility of her appendix bursting and captioned the short video: "Let's hope that my appendix isn't about to burst," crossing her fingers in an emoji.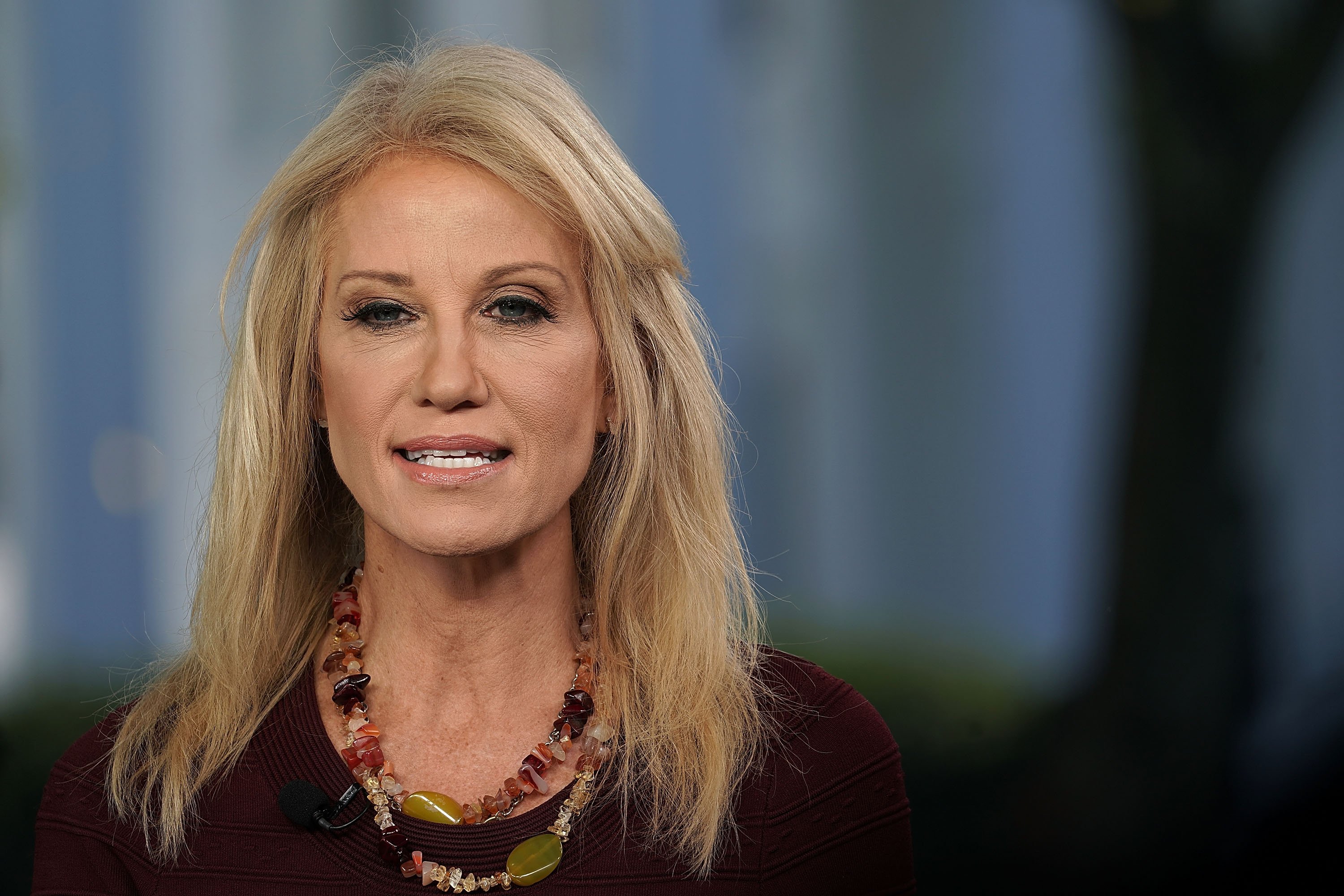 Counselor to US President Donald Trump, Kellyanne Conway, participates in a TV interview on October 3, 2018 at the White House in Washington, DC | Photo: Getty Images
POSSIBLE APPENDICITIS FOR CONWAY
The clip showed Conway resting on a hospital bed wearing a protective blue facemask, brown uggs, and a green hospital garment. The video also showed a TV up high on the wall.
Conway also wrote, "Drip too hard? Yall rocking w IVs," in reference to Lil Baby and Gunna's song "Drip Too Hard." Conway took to social media on March 31 and broke the news that she feared she might have appendicitis.
AMERICAN IDOL EXPERIENCE
The news comes a week after Conway was eliminated from "American Idol." The 16-year-old performed part two of Hollywood Week on the series' March 22 episode and was paired with fellow contestant Hannah Everhart.
Following her rendition of "Sign of the Times" by Harry Styles, she was eliminated from the show. Judge Katy Perry broke the news to her and praised her in the process, "You're just coming to life. I can see it in you," she told her.
According to Hollywood Life, Conway and Everthart's duet did not go as planned as they did not know anything about each other, making things awkward for them both. Everhart shared that it was not what she expected, speaking on her duet with Conway.
She revealed that everyone was laughing at their performance, which she found offensive because it was not funny to her, and disclosed that she was scared. Conway added that they come from two different worlds, and they are two different people.
STRAINED ATMOSPHERE DURING REHEARSALS
Perry went to their rehearsal and gave them advice, and the pop star told them to be mindful not to overshadow each other. "Create that space. If [Claudia's] not coming as big as you are, then back off," she said.
As other teams began rehearsing, Conway could not find Everhart and shared things were not going well. She added that watching other teams working well together was frustrating because she could not do the same with her partner missing in action.
According to the outlet, she eventually spotted Everhart, but her partner did not seem too eager to start rehearsing. However, Everhart came around and disclosed that she hoped they would pair her with an older person.
Not to say she does not get along with people her age, but she found it challenging to find common ground with them because she considers herself an older soul. Everhart added that she needed to go with the flow because if one thinks too hard, they will stress themselves.
Please fill in your e-mail so we can share with you our top stories!