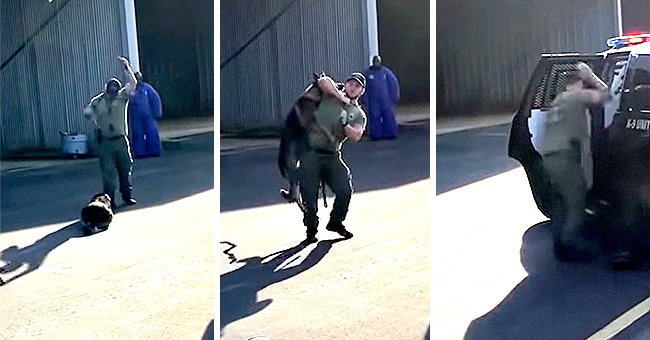 YouTube/FOX 46 Charlotte
North Carolina Policeman Terminated after a Video Showed Him Seemingly Assaulting a Police Dog
A North Carolina policeman has been left jobless after he was seen assaulting a police dog he should have been training. It remains unclear if the cop faces criminal charges.
Jason Hampton, a cop with the Salisbury Police Department in North Carolina, has lost his job after he was seen assaulting a police dog in a video that has now become widely circulated.
In the clip, Hampton was seen holding up a German shepherd by his collar. He then slammed the dog, named Zuul, into a car before finally throwing him into the vehicle. The cop was also seen choking, hitting Zuul on the head.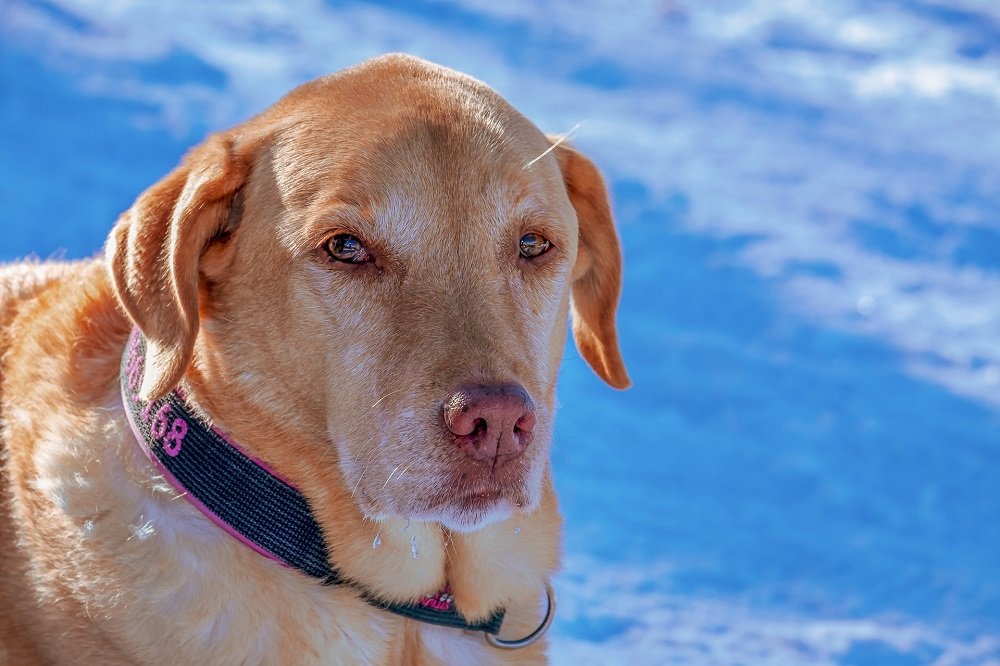 A dog standing in snow and handling under-zero temperatures. | Image: Pixabay
After the clip was released last month, the Salisbury Police Department hired a private agency to investigate the dog's assault. The private agency eventually suggested that Hampton's employment be terminated.
Following the agency's suggestion, a termination hearing was held; however, before Hampton's official punishment was meted out, he handed in his resignation. This came as a shock to the police department.
Speaking about this, the Salisbury Police Department noted that they did not encourage or request that Hampton should resign. According to them, he presumably tendered the resignation because he thought it was the right thing to do.
Once news about the situation broke, People for the Ethical Treatment of Animals (PETA) requested that Hampton be charged with cruelty to animals. However, Salisbury police are yet to disclose if he will be charged.
Zuul will get the justice he deserves no matter how long it takes.
In the early weeks of March, PETA protesters gathered at the Salisbury Police HQ, protesting and requesting justice. In response to this, the Mayor, Karen Alexander, has assured citizens that there will be a probe.
After Hampton was caught on camera, Zuul, who is only four years old, was taken to an animal clinic, where the local vet declared him unhurt physically. No doubt, the canine will get back to work with the police in no time.
In the meantime, Salisbury Police Department has revealed that it will continue reviewing dog training operations. Simultaneously, possible changes will be made to related policies and procedures involved in the process.
It is believed that Hampton was supposed to be training Zuul as at the time he was assaulted. New policies will therefore be made to prevent similar occurrences in the future.
While it remains unclear what further punishment Hampton will face, concerned members of the public can rest assured that Zuul will get the justice he deserves no matter how long it takes.
Please fill in your e-mail so we can share with you our top stories!