Twitter Users React to Piers Morgan's Confusing 1st of April Post about 'Returning' to GMB
Piers Morgan, an arch-rival of the Duchess of Sussex Meghan Markle, pranked Twitter users claiming he was making a return to "Good Morning Britain." See their reactions.
Piers Morgan has been branded one of the most controversial figures of his time, yet he continues to rack up attention via his social media posts and public comments.
Known for his strong-worded opinions, the 55-year-old recently left his role as a presenter at "Good Morning Britain," following the backlash he received for his criticism of Meghan Markle.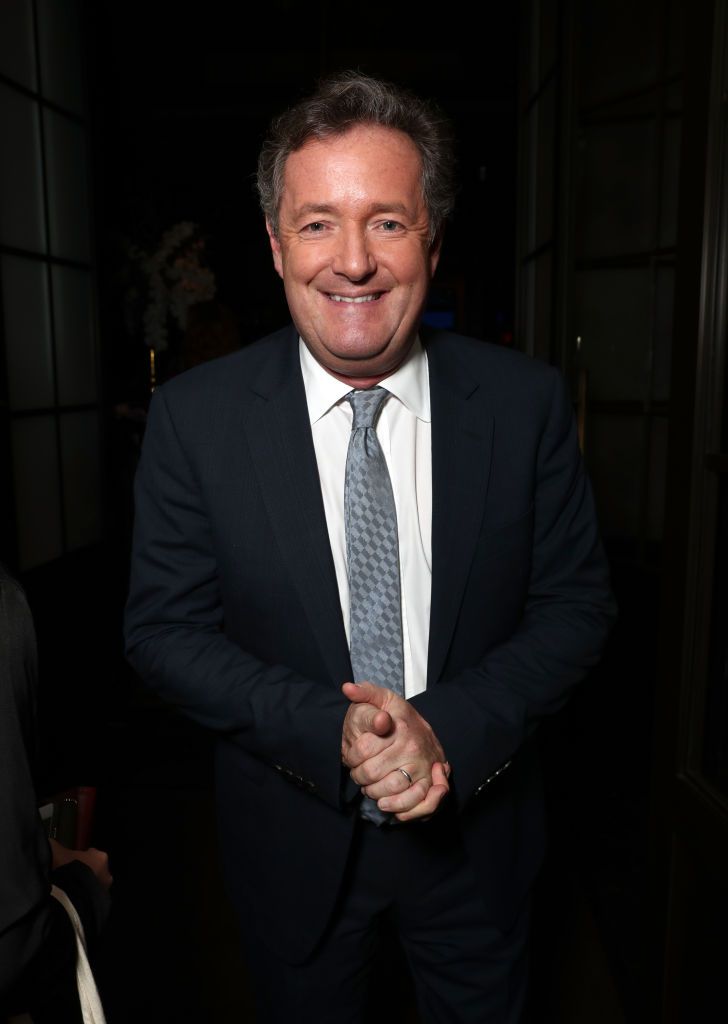 The veteran journalist was at the forefront of those who disbelieved every claim the 39-year-old Duchess made in her famous interview with media mogul Oprah Winfrey.
The mother of one claimed that she suffered injustice and neglect at the hands of the royal family. She remarked that she considered taking her life and still did not get help from the renowned institution.
A strong supporter of the Queen and the royal family, Morgan branded the former "Suits" actress a liar, stating that he would not believe her even if she were to give a weather report.
Many "GMB" viewers were reportedly not happy to see Alex Beresford take Morgan's seat on the show.
After leaving his role at "Good Morning Britain," the veteran writer shared a post on April 1, stirring a massive reaction from Twitter users after finding his post to be confusing.
He announced that he was returning to his previous role on "GMB" and shared an old picture of himself alongside former co-anchor Susanna Reid interviewing the Archbishop of Canterbury.
Nice one Piers, that would be like a small lottery win if not an April fool. Besides you aren't going to work with a sometime weatherman, with illusions of grandeur now are you?

— Simon Templar (@SimonTe98284231) April 1, 2021
He further mocked the Duchess and remarked that he had been offered his old job back and accepted it after the Archbishop of Canterbury denied claims of holding a secret wedding between the Duke and Duchess of Sussex.
Several users caught his prank and tagged it "April fool's prank." while some users found the joke funny, others felt it was too serious a subject to derive humor from.
I hope this is true but more likely to be April Fools 😪

— Osa 🔴⚪️ (@muyi01) April 1, 2021
One user tweeted that the prank was too serious, seeing the poor state "GMB" has been since Morgan left the show. Another sad fan wrote, "That is not a funny April fools joke; I actually got excited then."
Morgan's prank got the best of another user who commented, "Omg!! I actually got excited too... Had to be reminded by my partner April Fools!!" one fan tweeted that the post felt too good to be true.
UPDATE: Following the Archbishop of Canterbury's confirmation that Meghan Markle was talking a load of old flannel in her Oprah interview, ITV just offered me my @GMB job back & I've decided to accept.
The nation's prayers have been answered. See you Monday! pic.twitter.com/J0koU0CaJm

— Piers Morgan (@piersmorgan) April 1, 2021
Many "GMB" viewers were reportedly not happy to see Alex Beresford take Morgan's seat on the show and have made calls for him to be reinstated. Although the 55-year-old said he would not be returning to the show, it remains to be seen if a sensational return is on the radar.