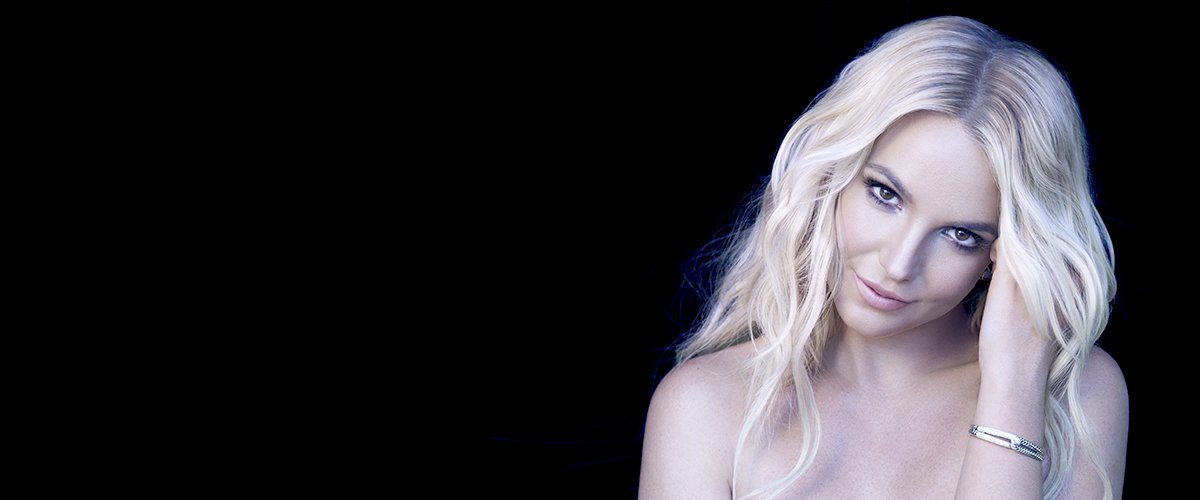 Getty Images
Britney Spears' Transformation in Photos — from a Shy Teen Idol to Her Conservatorship Battle
Few people have been as influential as Britney Spears, aka the Princess of Pop. When her career started, she was a shy teenager. Now, she's a worldwide famous celebrity part of a headline-grabber conservatorship battle.
Born in December 1981, Britney Spears is Lynne and Jamie Spears' daughter and was raised with her siblings in Kentwood, Louisiana. From a very young age, it was evident that Britney was an entertainer.
She once admitted that she would perform in front of the TV for the people visiting her parents when she was about seven or eight years old.
YOUNG BRITNEY SPEARS
Around the same time, Britney auditioned for a part in "The All-New Mickey Mouse Club," but sadly couldn't book it. In 1992, she turned heads her way after participating in the competition show "Star Search."
When Britney was 11, she auditioned again for the Disney Channel's show, and she got a part. For two seasons, she appeared next to other famous celebrities like Christina Aguilera and Justin Timberlake.
Speaking of Timberlake, he and Britney were together for about three years in the early 2000s. After their split, he released his song "Cry Me A River," hinting that she had cheated on him, which she eventually denied.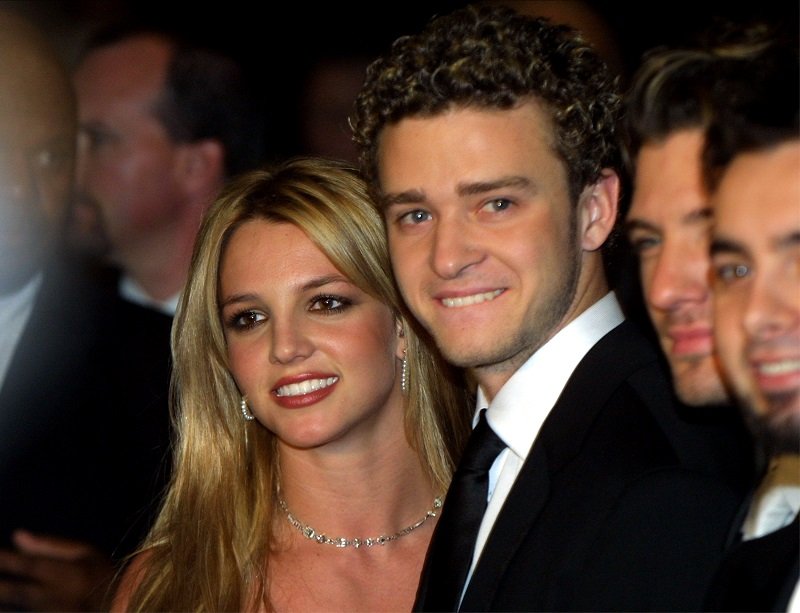 Britney Spears and then-boyfriend Justin Timberlake on February 26, 2002 in Beverly Hills, California | Photo: Getty Images
At the time, Britney was already a superstar as her career skyrocketed in the late-90s and early 2000s with her hit albums "…Baby One More Time" and "Oops!... I Did It Again."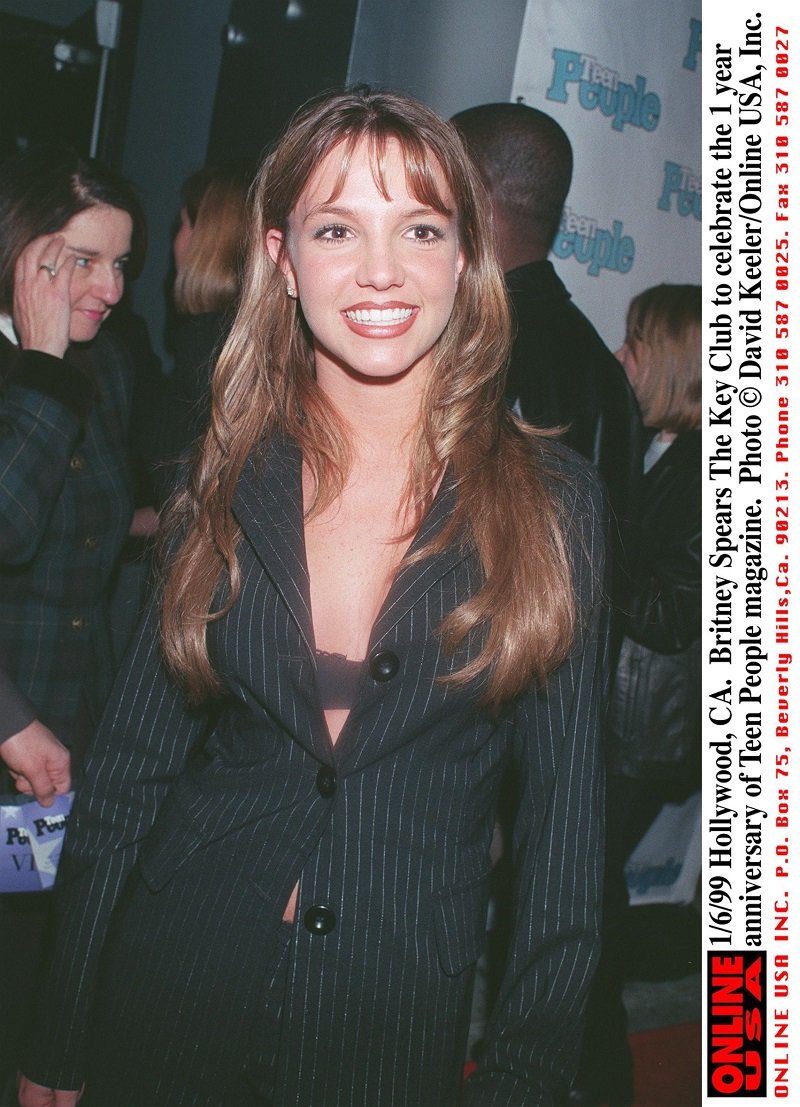 Britney Spears in Hollywood, California on January 6, 1999 | Photo: Getty Images
KISSING MADONNA
After those two hugely successful albums, she tried to show her fans a sexier image. She even admitted she'd get bored if she just chose to sing the same types of songs all the time.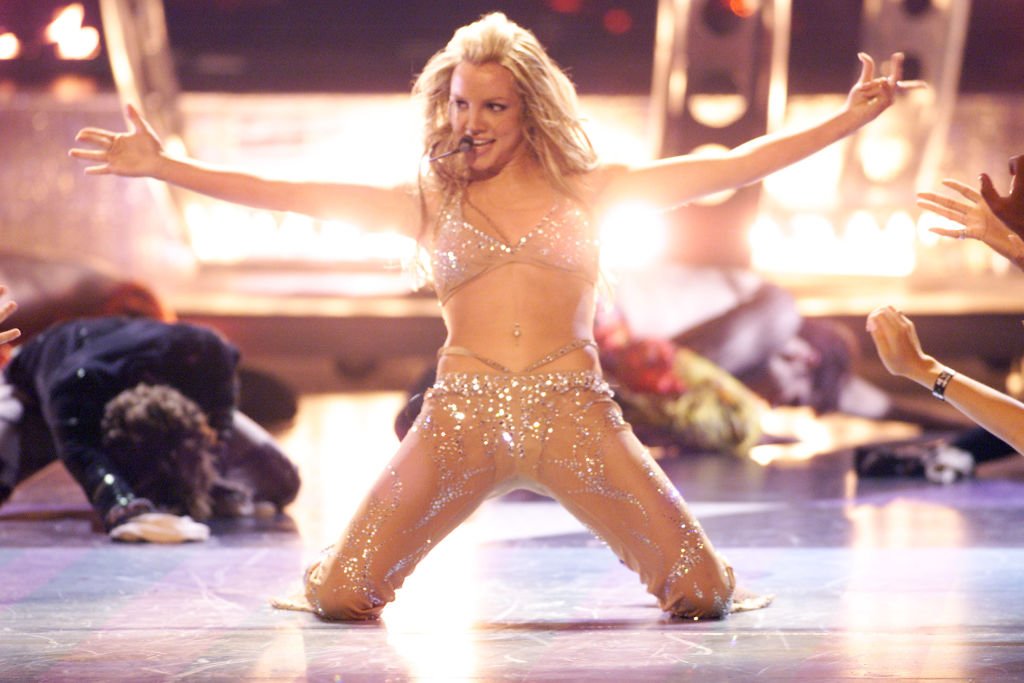 Britney Spears at Radio City Music Hall on September 7, 2000 | Photo: Getty Images
Then, at the 2003 MTV Video Music Awards, Britney and Christina Aguilera kissed the Queen of Pop, Madonna, during a performance. According to Britney, Madonna had always been one of her inspirations.
Although that legal battle has been going on since early 2019, it seems far from over.
Britney Spears' life started getting complicated in the mid-2000s. First, she married her childhood friend Jason Alexander, but their legal union was annulled after two days. After that, backup dancer Kevin Federline joined the conversation.
Britney Spears and Kevin Federline on February 6, 2005 in Hollywood, California | Photo: Getty Images
When they got together, Federline's then-girlfriend was expecting their second child. Still, he and Britney tied the knot in September 2004 and welcomed their first son, Sean Preston, the following year.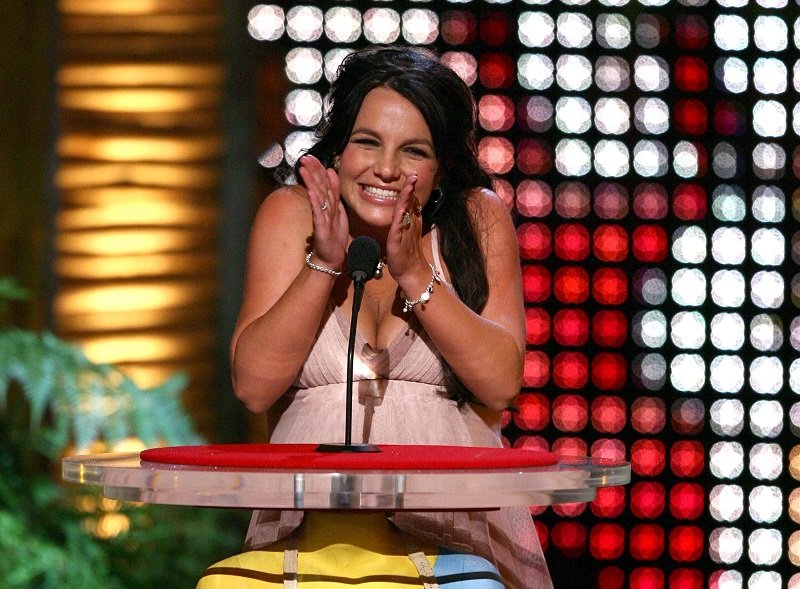 Britney Spears on August 20, 2006 in Universal City, California | Photo: Getty Images
THINGS GOING DOWNHILL
In February 2006, Britney's parenting skills were questioned after being recorded driving her car with baby Sean in her lap. Still, she and Federline welcomed their second son, Jayden, that September. Two months later, she filed for divorce.
Following her and Federline's split, she allegedly kept checking in and out of rehab. And then, in February 2007, photos of Britney shaving her head took over the world.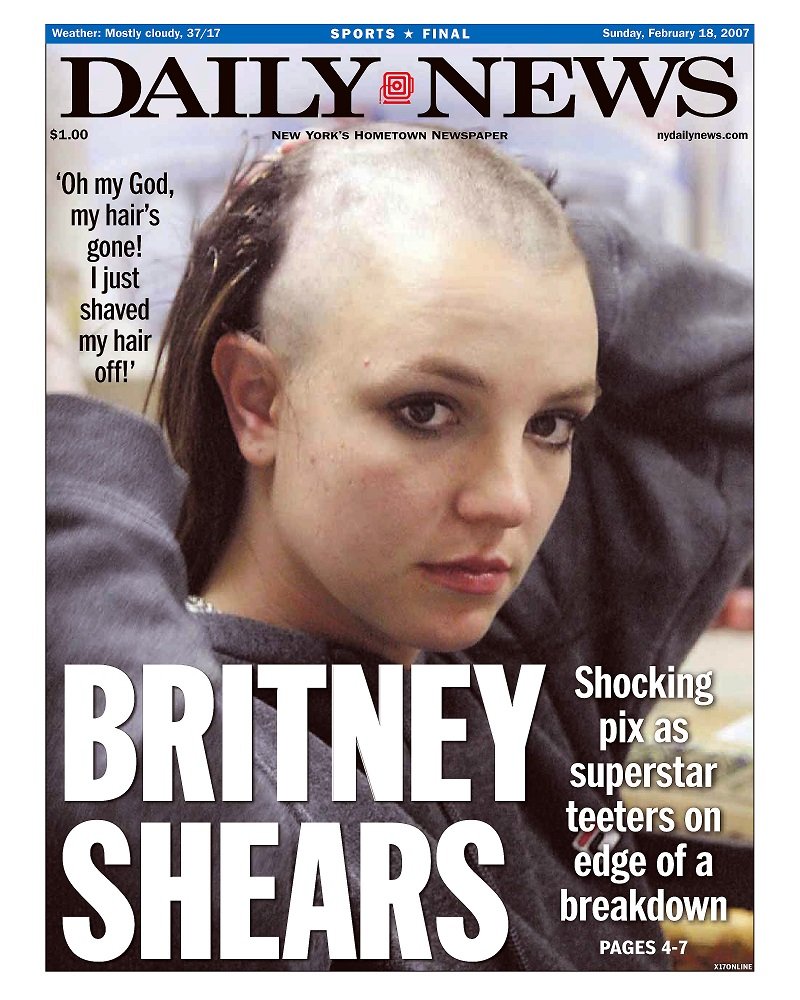 Britney Spears at the front page of Daily News on February 18, 2007 | Photo: Getty Images
Britney Spears had another breakdown at the beginning of 2008 and was taken to a hospital for psychiatric evaluation. During that time, her parents believed that her manager, Sam Lutfi, was trying to control her life.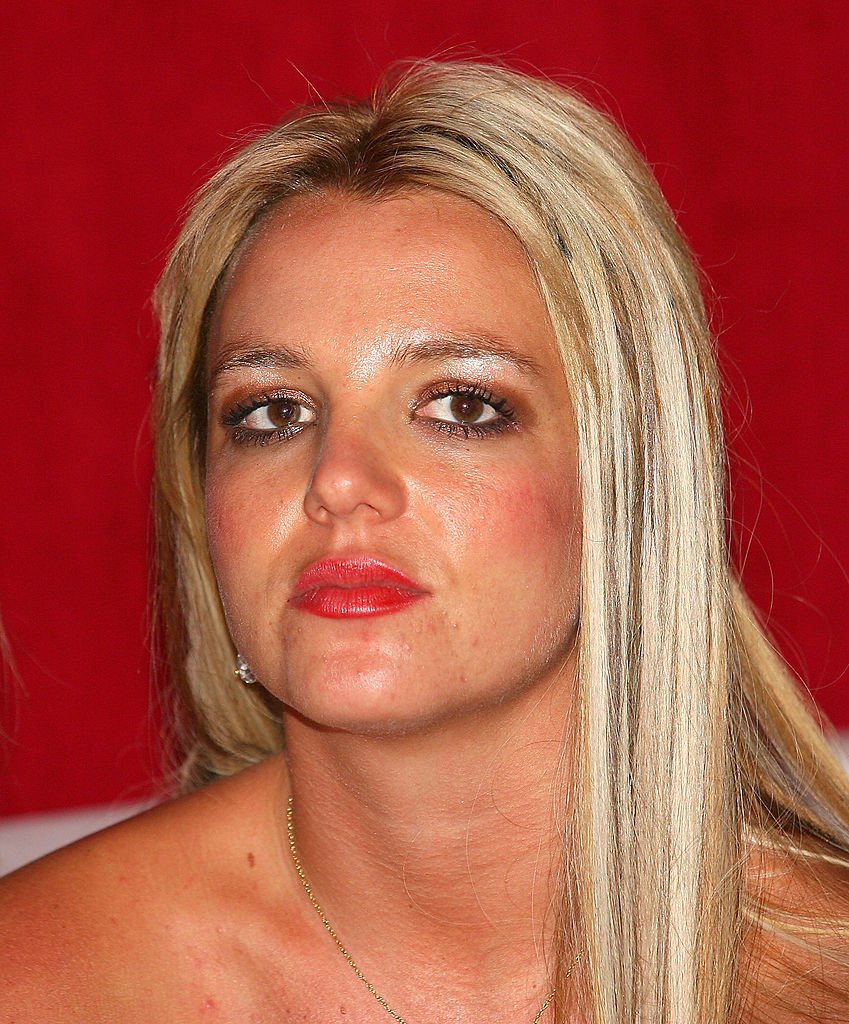 Britney Spears on May 23, 2008 in Los Angeles, California | Photo: Getty Images
BRITNEY SPEARS' CONSERVATORSHIP
As a result, she was put under conservatorship, and Jamie became her conservator. This means that he had control over her financial, medical, and personal matters.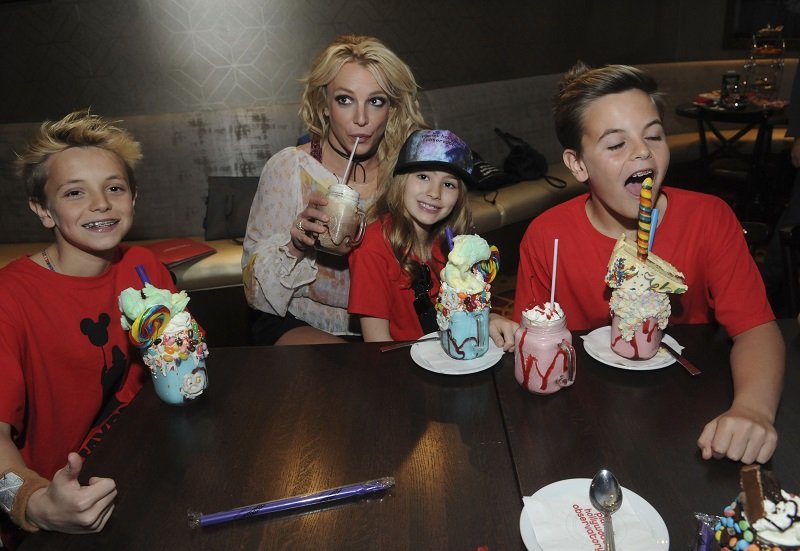 Britney Spears and her kids on March 13, 2017 in Orlando, Florida | Photo: Getty Images
Although that doesn't sound too good, Britney's life and career actually got back on track as she released several albums, toured all over the world, and began her residency in Las Vegas. She also began dating Sam Asghari, her current partner.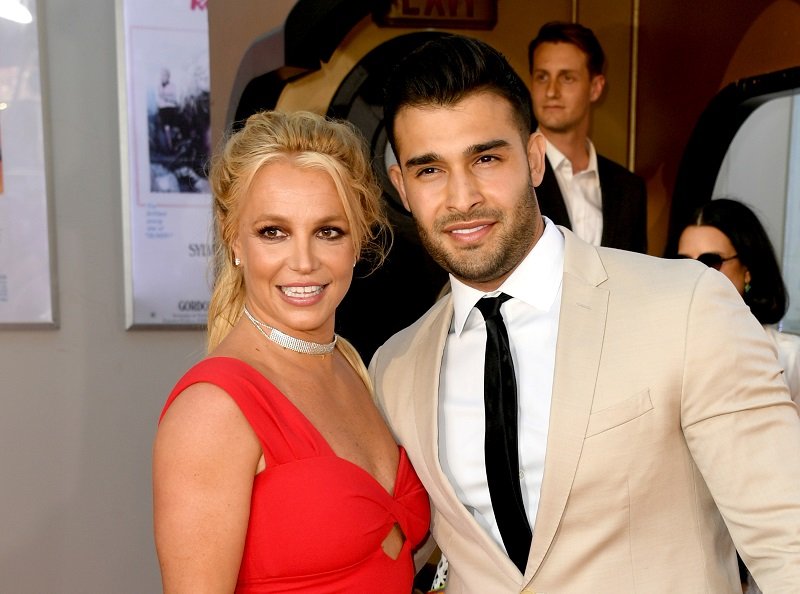 Britney Spears and Sam Asghari on July 22, 2019 in Hollywood, California | Photo: Getty Images
The past couple of years have been challenging for the pop star as she checked into a wellness treatment facility in 2019 to deal with stress due to her dad's health issues.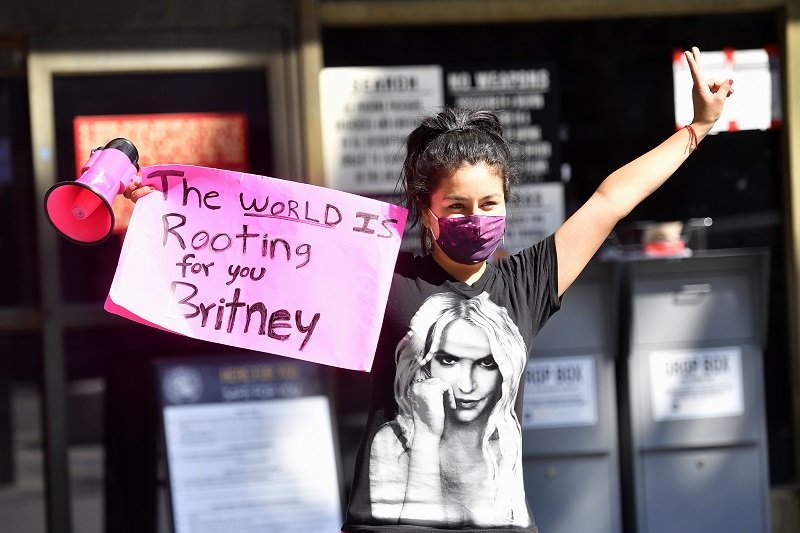 A supporter of the #FreeBritney movement on July 22, 2020 in Los Angeles, California | Photo: Getty Images
Around the same time, the #FreeBritney movement started as a way to help the singer regain control of her life and finances. In recent months, Britney has been trying to replace her Jamie with licensed fiduciary Jodi Montgomery as her conservator.
Although that legal battle has been going on since early 2019, it seems far from over. Still, Britney Spears has been receiving support from fans and celebrities alike.
Please fill in your e-mail so we can share with you our top stories!