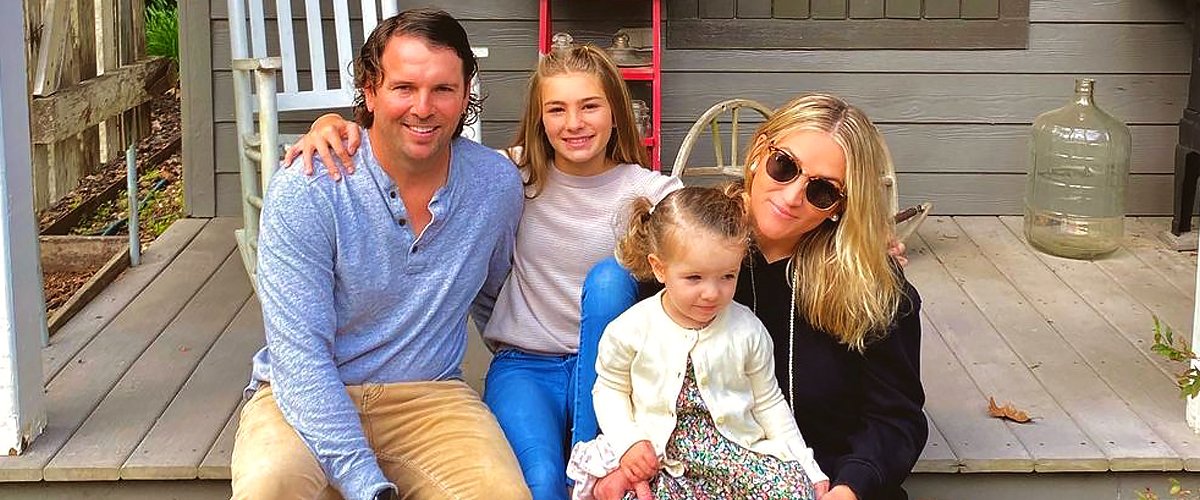 instagram.com/jamielynnspears
Jamie Watson Is Jamie Lynn Spears' Husband — Find Out More about Britney's Brother-in-Law

Popstar Britney Spears' sister Jamie Lynn Spears has been married for seven years to businessman Jamie Watson, and is the mother of two daughters.
While the former teen pop star Britney Spears' life has imploded despite her huge success and fame, her equally talented younger sister Jamie Lynn Spear has taken a different path.
Jamie Lynn Spears built herself a career as an actress and a country singer and is currently starring in Netflix's "Sweet Magnolias," and since 2014 she has been married to Jamie Watson.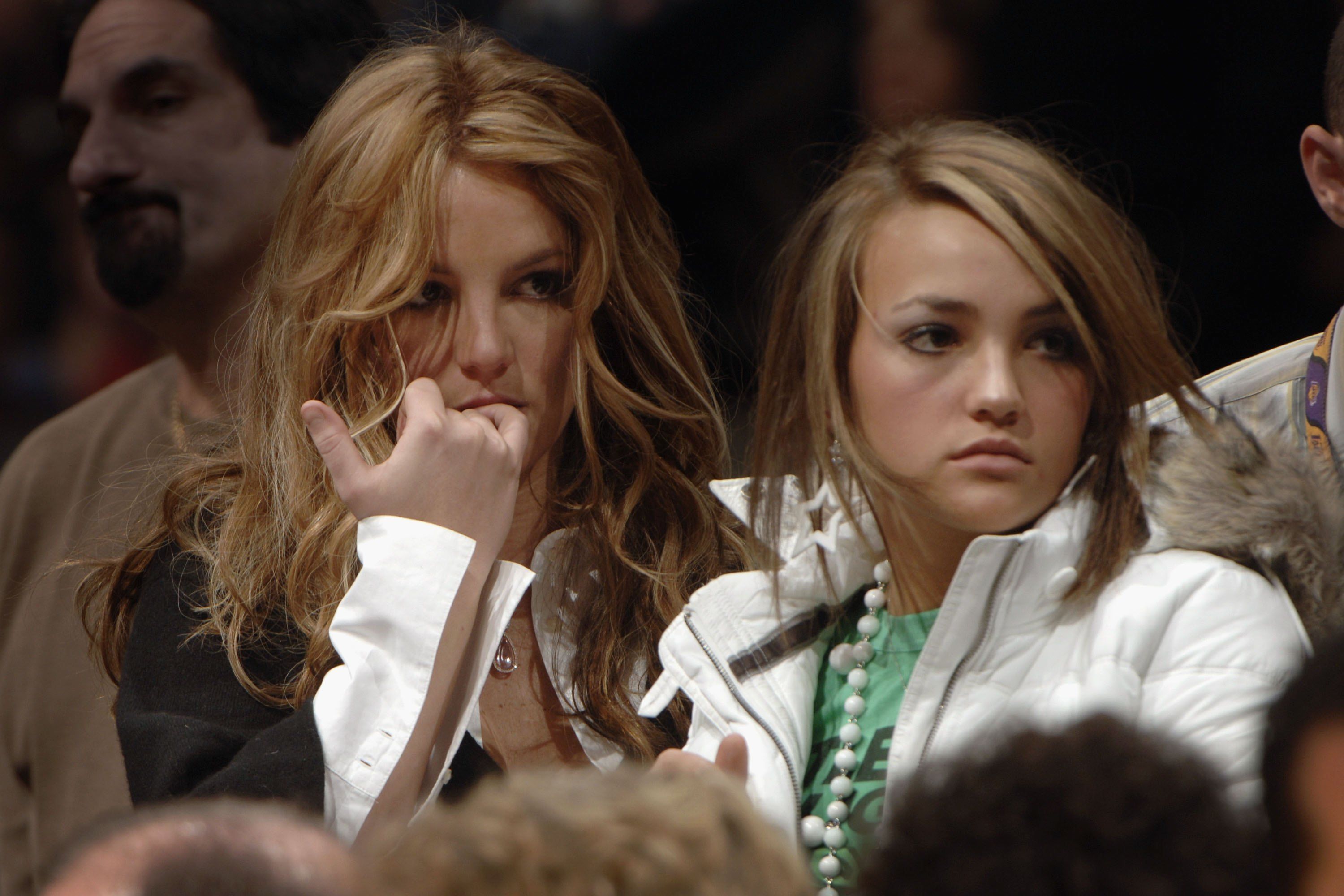 Britney Spears sand sister Jamie Lynn Spears at a Los Angeles Lakers' game in 2006 at Staples Center in Los Angeles | Source: Getty Images
FAMOUS TEEN
Jamie Lynn was one year old when her sister Britney became a household name after she was cast in the "The Mickey Mouse Club" along with future stars Christina Aguilera, Justin Timberlake, and Ryan Gosling.
By the time Jamie Lynn was taking her first steps n her own career, her sister was a pop icon. Her breakthrough came with the lead in the series "Zoey 101," when she was 14.
Jamie was besotted, unaware that Jamie Lynn was a celebrity with her own TV show.
TEEN MOM
At the age of 16, Jamie Lynn fell pregnant with her boyfriend Casey Aldridge and welcomed her daughter Maddie in 2008. But the relationship fell apart, and in 2011, Jamie Lynn met the sweet, shy man who would become her husband. Jamie Watson admitted:
"I'm just a normal guy with a normal job, I did not know about the family. I didn't know she had a TV show."
A NORMAL GUY
Jamie is a businessman, a "normal guy" with his own company, Advanced Media Partners. His world is far from the glamour and glitter of the entertainment business, but it makes no difference to Jamie Lynn. She confided:
"Me and Jamie dated for about five years before we got married … but we broke up here and there, so maybe we dated for about four years."
The two met through mutual friends, and Jamie was besotted, unaware that Jamie Lynn was a celebrity with her own TV show and a successful career as a country singer -- let alone sister to pop icon Britney Spears.
After their long courtship, Jamie and Jamie Lynn tied the knot in 2014 in a romantic open-air ceremony in New Orleans. The bride, just 22, wore a stunning sleeveless lace gown, and a dramatic embroidered veil.
LOUISIANA LOVE
The couple settled in Louisiana, where Jamie has his business and his home, along with Jamie Lynn's daughter Maddie, then eight years old. Jamie revealed that he loved Maddie as his own. He said:
"I knew I wanted to marry her when basically I had fallen in love with Maddie just as much as her."
GROWING THE FAMILY
The Watsons started off 2018 announcing that Maddie was going to be a big sister and that they were expecting their first child together. Ivey Joan Watson was born on April 11, 2018, and completed the family.
Jamie Lynn revealed that the baby's middle name was a tribute to her aunt Sandra who had succumbed to ovarian cancer when the singer was a teenager. Jamie Lynn is now the devoted mom to two beautiful girls and the wife to an adoring husband.
After seven years of marriage, Jamie Lynn Spears is successfully balancing her work as a singer and as an actress with her roles as wife and mother and making it seem irritatingly easy for harried working moms everywhere.
Fans of the actress can look forward to seeing her again in the second season of the dramatic series "Sweet Magnolias." The release date for the second season has yet to be announced by HBO.
Please fill in your e-mail so we can share with you our top stories!