'Sound of Music' Turns 56 — Best Quotes from the Beloved Legendary Film
Legendary musical "Sound of Music" recently turned 56 last month. As fans around the world reminisce their favorite things about the production, here are some of the best quotes from the movie.
It has been 56 years since the legendary film "Sound of Music" was released. Based on the Von Trapp family's story, the film stars Julie Andrews and Christopher Plummer, amongst others.
For its plot and remarkable casting, "Sound of Music" won multiple awards in the year of its release, and even more, it is now ranked as one of the best musicals of all time.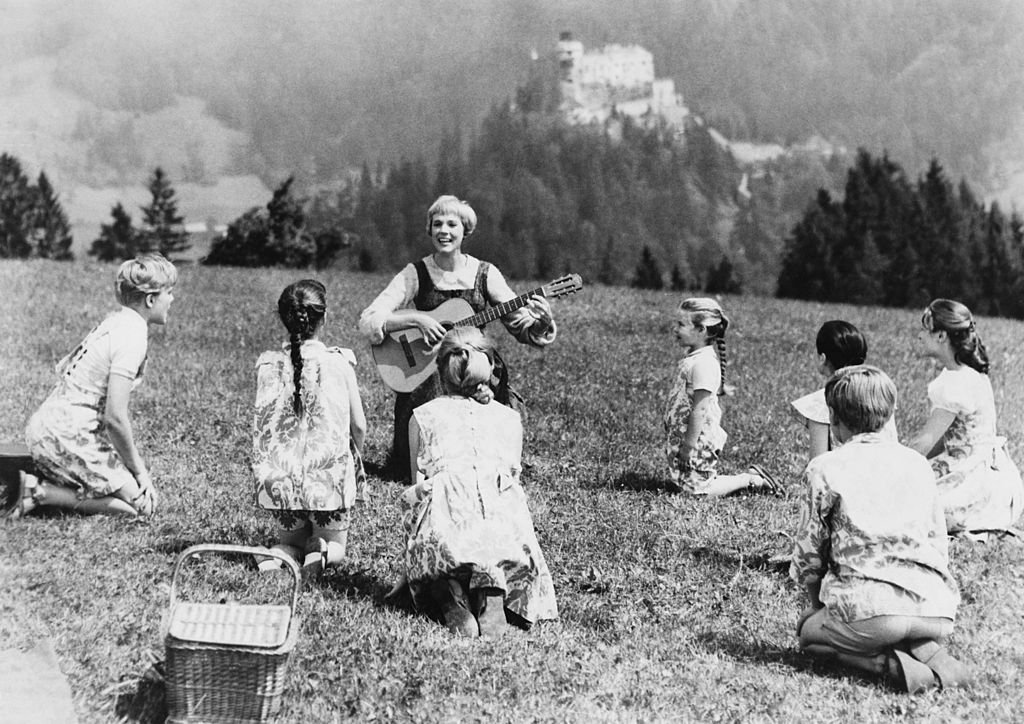 However, apart from its numerous original songs and impressive acting, something that has stuck with fans over the years is the quotes used in the movies. From song lyrics to spoken words, here are the best quotes from "Sound of Music."
"THE SOUND OF MUSIC" TITLE TRACK
In the title track performed by Andrews' character, Maria, she extensively talks about her love for music while figuratively noting that the hills inspired her newfound love. She sang:
"The hills are alive with the sound of music, with songs they have sung for a thousand years. The hills fill my heart with the sound of music. My heart wants to sing every song it hears."
THE SOUND OF MUSIC (1965)

Cinematography by Ted D. McCord
Directed by Robert Wise
Explore more shots in our database: https://t.co/r4wvBG6m1l pic.twitter.com/EORJWp0kWQ

— One Perfect Shot (@OnePerfectShot) March 25, 2021
VON TRAPP RECALLS HIS LOVE FOR MUSIC
After Maria starts teaching Captain Von Trapp's seven children how to sing and he hears how melodious his brood sound with their new teacher, he is reminded of his love for music. During a conversation with Maria, he said:
"You brought music back into the house. I had forgotten."
The Sound of Music released on this day in 1965. The musical story of the Von Trapp family won 5 Academy Awards and was a huge success worldwide. It was such a phenomenon that most Americans still think that 'Edelweiss,' a song from the film, is the Austrian national anthem pic.twitter.com/qvL5MC0aFF

— Joy Bhattacharjya (@joybhattacharj) March 2, 2021
MARIA'S FEUD WITH SISTER BERTHE
In "Sounds of Music," Maria and sister Berthe, the mistress of Novices, don't quite get along, causing frequent disagreements between them. During a conversation before her exit from the convent, Maria acknowledged that they might never get along when she said:
"You know how Sister Berthe always makes me kiss the floor after we've had a disagreement? Well, lately, I've taken to kissing the floor whenever I see her coming, just to save time."
The Sound Of Music premiered in New York on this day in 1965. #TheSoundOfMusic pic.twitter.com/UiZ4Ri8xnb

— Time For A Film💙🌸🌻 (@TimeForAFilm) March 2, 2021
SISTER MARGARETTA SUPPORTS MARIA
Despite her free-spirited ways while in the convent, Maria enjoys support from Sister Margaretta, a kind and understanding nun who is the mistress of Postulants. While defending Maria in one scene, Margaretta says:
"After all, the wool from the black sheep is just as warm."
Whilst the story behind "The Sound of Music" 🎼 was tweaked for dramatic purposes, the parallels between fact and fiction are clear to see 🤓 Discover the story of the real Trapp Family 👉 https://t.co/IXccWMRWXv#salzburgerland #visitsalzburg #soundofmusic #trappfamily pic.twitter.com/ACMsAHiI1N

— VisitSalzburgerland (@Salzburgerland) March 29, 2021
DETWEILER LOVES THE GOOD LIFE
In "Sound of Music," Richard Haydn plays the role of Matt Detweiler, a close and loyal friend to the Von Trapp family. Detweiler is also known for his sophistication and his love for luxury. In one scene, he said:
"I like rich people. I like the way they live. I like the way I live when I'm with them."
Lovely obituary for West End veteran Jean Bayless, who originated the role of Maria in the UK premiere of THE SOUND OF MUSIC in 1961, who died on Feb 5, aged 88. https://t.co/aTNovXK7Z7 pic.twitter.com/W6b734INGz

— Mark Shenton 💙 (@ShentonStage) March 4, 2021
Though released over five decades ago, "Sound of Music" remains relevant in the modern film industry, and while some of the cast are no longer here, some have continued to bank off the fame of this iconic movie. Truly, greatness transcends time!