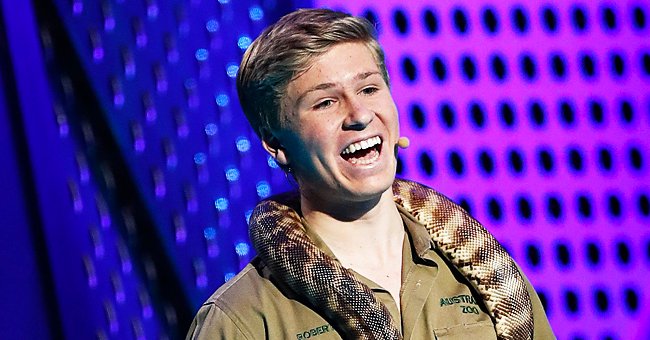 Getty Images
Steve Irwin's Son Robert Channels the Late Star as He Shows off Some Tricks with a Crocodile
Robert Irwin channeled his late father, Steve Irwin, in a new heartwarming photo on Instagram. The teenager performed some fun crocodile tricks like his dad usually did on television.
More than ten years since the world said goodbye to the legendary crocodile hunter Steve Irwin, his legacy continues to live on through his children, especially his son Robert Irwin who is his carbon copy.
Yesterday, the teenager proved to fans that he is following his late father Steve Irwin's footsteps with a new photo on Instagram. The youngest of the Irwin clan performed some fun crocodile tricks.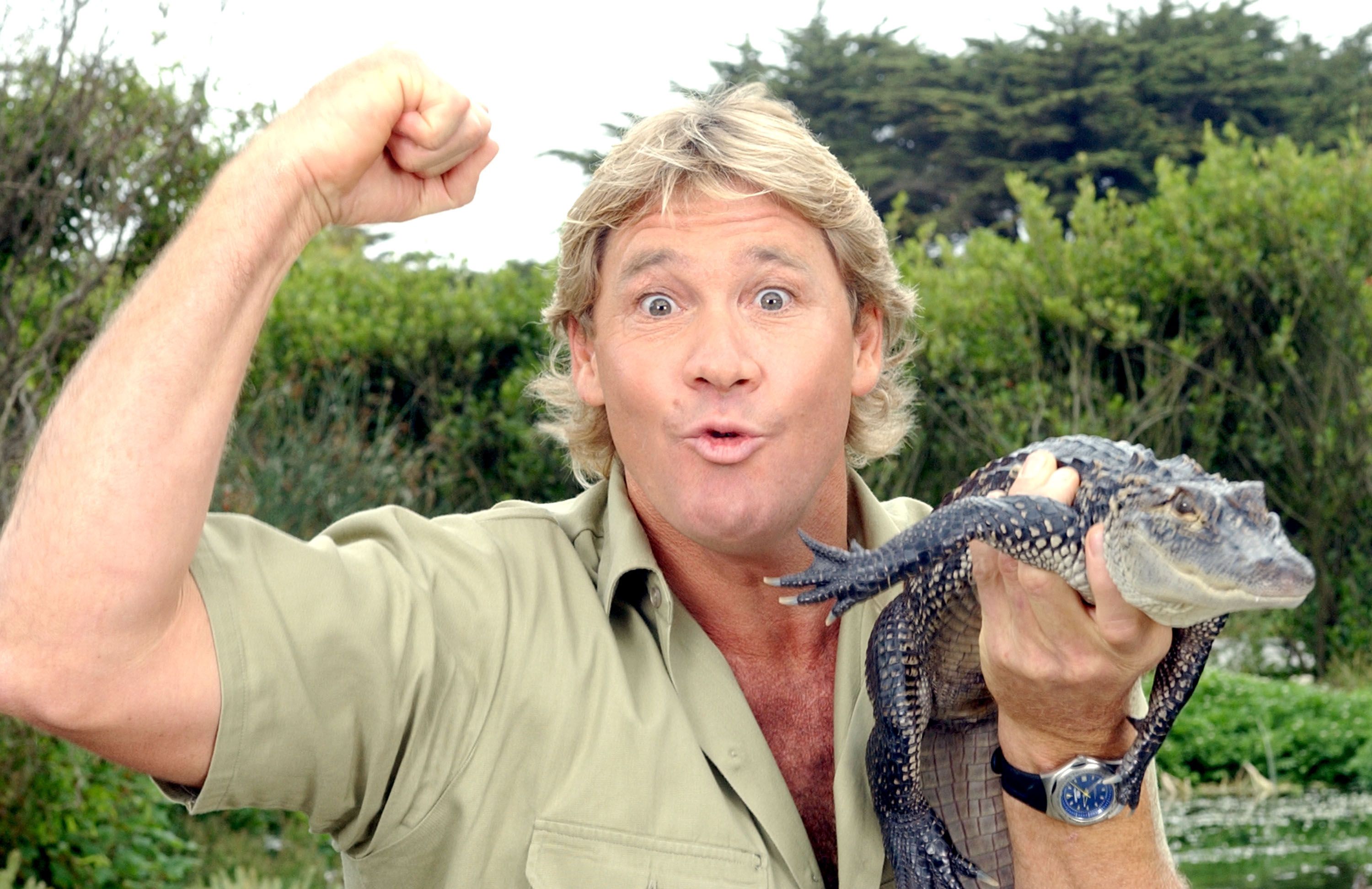 Late Steve Irwin, posed with a three foot long alligator at the San Francisco Zoo on June 26, 2002 | Photo: Getty Images
The image showed Robert in his khaki uniform with his hands to the sky as he got the attention of a giant croc. He took a stance just like his late father used to during the famous show "The Crocodile Hunter." The caption of the post read:
"See you @australiazoo for some awesome crocodile action over this Easter weekend! I'll be feeding the crocs with my family in the Crocoseum."
Fans in the comments section dropped heart-melting comments about how the young man looked just like his late dad. As Robert continues to grow, the striking resemblance he bore to Steve becomes more evident.
[Steve and Robert] has often reflected each other in their looks and deep love and passion for wildlife.
Last week, the Irwin family expanded when daughter Bindi Irwin and her husband Chandler Powell had their first child together. On March 25, the couple welcomed daughter Grace Warrior Irwin Powell.
It was a celebration galore for the clan, especially Robert, who was looking forward to becoming an uncle. To celebrate the news, he uploaded a lovely photo of him cradling his newborn niece at the hospital.
Upon seeing the picture, fans couldn't help but compare it to when the late Steve welcomed Robert in December 2003. The teenager mirrored the loving gaze his father gave him at birth for his beloved niece.
The father-son duo has often reflected each other in their looks and deep love and passion for wildlife. As a child, little Robert was drawn towards animals and boldly approached them whenever with his dad.
Although the late zookeeper wasn't alive to witness his first granddaughter's birth, Robert found a way to involve his father sentimentally in the process. The young lad in a recent post revealed that he passed his driving test.
For his first solo trip, Robert dedicated it to his beautiful niece Grace, driving to the hospital to meet her for the first time. For the remarkable journey, he revived his late father's Ute jeep and took it.
Please fill in your e-mail so we can share with you our top stories!