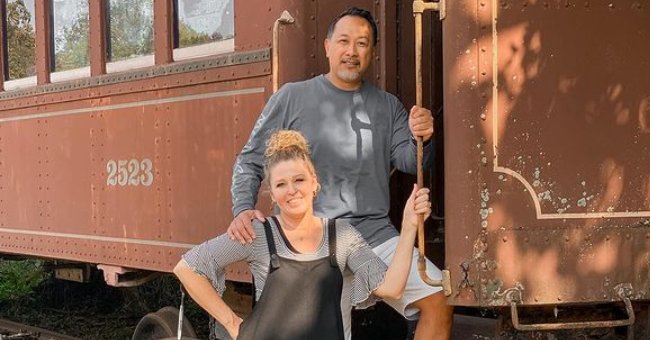 instagram.com/second.chance.7
Couple Adopts 7 Siblings Whose Parents Died in a Car Crash
A California couple adopted seven siblings whose parents tragically passed away in a car crash. The children had been in foster care for a year before finding a permanent home.
Gary and Pam Willis opened up their arms, hearts, and home to seven siblings in foster care who needed a permanent home, and the story of the couple's kindness has since gone viral.
It all began in 2019 when Pam was scrolling through Facebook and stumbled upon a story of seven children who needed a home after spending more than a year in foster care. The kids who were between 12 and 1 had suffered a devastating loss.
Their parents tragically passed away in a car crash. Pam was touched by their stories and tagged her husband, Gary. They are parents to five adult kids and had been foster parents. However, things felt different this time. Pam said:
"I can't explain it — I just knew I was supposed to be their mom."
The 50-year-old wasn't sure her husband would agree to adopt the children. They had never discussed adoption and were looking to retire from parenting. However, to her surprise, Gary was on the same page in his heart.
[The kids] lived in homeless encampments and watched their late parents suffer from addiction.
The night they saw the post, the couple reached out to the number listed under the article and were told that several thousand had already called in. However, Gary and Pam didn't lose hope, and two months later, their dreams came true.
The kids were matched with the Willis couple, and the screening process to determine if the adoption would go through began. That was when she found out that the children had endured a great deal of trauma.
Asides from their parents' deaths, they lived in homeless encampments and watched their late parents suffer from addiction. This made it hard for Pam and Gary to connect with the older children, Adelino, 15, and Ruby, 13.
Nevertheless, they persevered through the bouts of distrust. Gary and Pam officially became adoptive parents of the seven, including Alecia, 9, Anthony, 8, Aubriella, 7, Leo, 5, and Xander, 4, last August.
Pam is thrilled at having a second chance at parenting and glad the kids allowed her and Gary to give them another chance at love. She has an Instagram page where she documents their beautiful life together.
Earlier this week, the residents of Del Norte County in Northern California experienced a horrific tragedy when five kids lost both their parents in a fatal car accident. During a family trip, a redwood tree got uprooted and smashed their car.
Their parents, Jessica and Jake Woodruff, died on the scene. The family was on a trip to celebrate Jessica's 45th birthday. A GoFundMe page with a $500,000 goal has been set up for the kids.
A similar story of hope made headlines last month when an Idaho woman chose to continue to serve as a surrogate for a China couple who were separated from their newborn daughter due to COVID-19 travel restrictions.
After Emily Chrislip gave birth to their daughter in May 2020, the couple couldn't travel to the United States to be with their child. However, what was supposed to last for weeks has gone on for almost a year.
Please fill in your e-mail so we can share with you our top stories!