Watch Robert Irwin's Scientific Gender Reveal for Bindi and Chandler in 'Crikey! It's the Irwins'
Reality star and popular conservationist Robert Irwin tried a new gender reveal method during an episode of his family's new show, "Crikey! It's the Irwins," which is exclusive to Discovery Plus.
Bindi Irwin and Chandler Powell are one of the newest parents in town. The couple welcomed their daughter last month, but now, they are ready to show fans what the journey was like for them.
In a newly-released video filmed before Grace was born, Bindi's brother Robert and her mom Terri attempted to decide the baby's gender using an unconventional scientific method.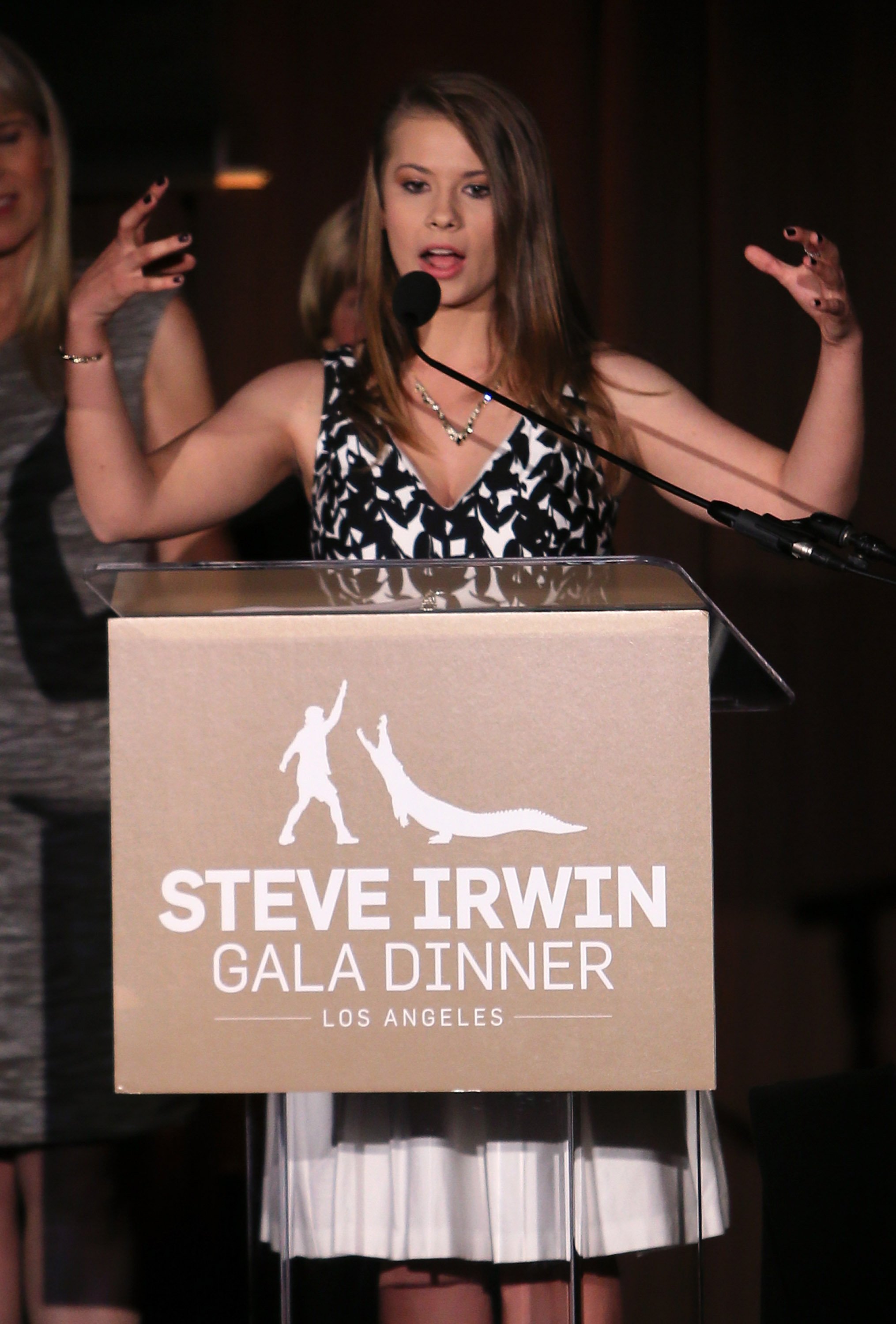 The clip saw Robert and Terri sitting next to each other while wearing pink and blue hearts, respectively. Mealworms were then sprinkled on the brim of each hat.
Speaking in a confessional, Robert explained that the test would be done with meerkats. According to him, if the meerkats climbed the pink hat first, it means Bindi and Powell would have a girl. However, if they climbed the blue hat first, it would be a boy.
Interestingly, a meerkat climbed up Terri's hat first, meaning that the couple was expecting a boy. According to Robert, the tophat-meerkat prediction is one of the most accurate ways to determine a baby's gender.
After the test, the clip showed Bindi and Powell admitting that they were excited to find out if the meerkat guessed correctly, adding that they would test animal science against medical science.
During a February interview, Robert joked about his sister's weight.
The newly released clip is a snippet from "Crickey! It's the Irwins!" their family's new reality show on Discovery Plus. Later this month, the network will also premiere "Crickey! It's a Baby!" a special that would highlight Bindi's pregnancy and delivery.
Bindi first announced her pregnancy last August and made sure to keep fans updated on her journey to motherhood. This has included the good and the not-so-great parts.
And while pregnancy was not a bed of roses, Bindi enjoyed full support from her mom and brother. But while Robert was there every step of the way, it seemed he was marveled at how big his sister became while pregnant.
During a February interview, Robert joked about his sister's weight, noting that his sister had gotten massive but quickly added that it was in a good and special way.
Terri, who was also present with Robert at the interview, gave the first hint at Bindi's delivery date while also opening up about how she first found out her daughter was pregnant.
Not only was Bindi's pregnancy a journey for her, but it was also as much of an experience for her family, and now that baby Grace is here, there is no doubt that the tiny tot will enjoy all the love in the world.