Steve Harvey's Wife Flaunts Her Strong DNA Posing with Female Members of Her Family in Rare Pic
Marjorie Harvey's Easter celebration had her flaunting her side of the extended family, and she proudly captioned it, letting fans know their DNA was strong. 
Steve Harvey's wife and fashion expert Marjorie Harvey spent the Easter celebration with her side of the family, and she gave social media fans a look at their resemblance and supreme DNA. 
Marjorie's one-photo post included the women in her family looking beautiful and beaming for their group picture. The group was photographed in the dining area with arrays of delicacies spread out on the table.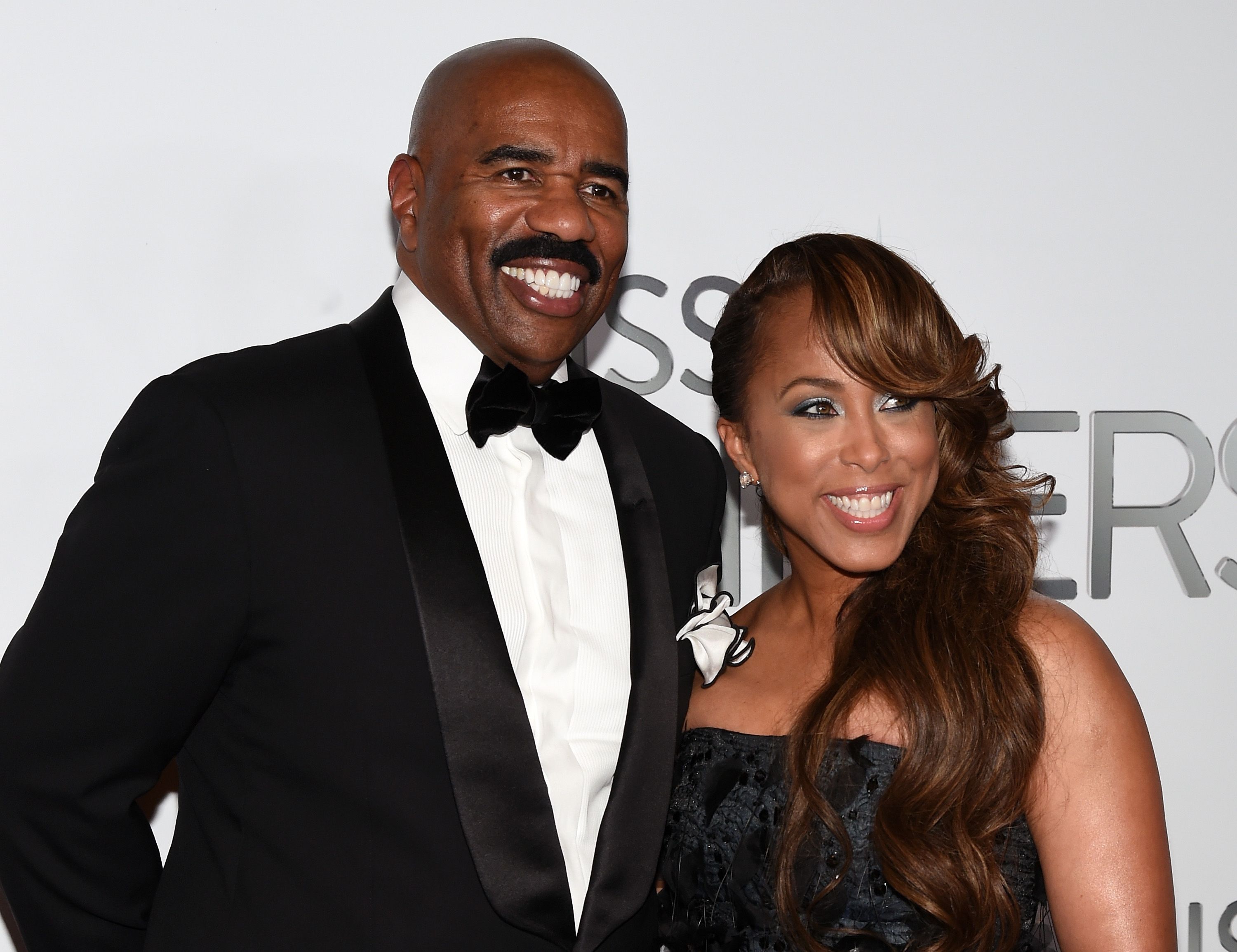 The fashion blogger stood in the middle, posing and smiling for the camera while enjoying the family gathering and basking in her loved one's celebration. She heartily wrote in her caption:
"The most supreme DNA!"
Marjorie and "Family Feud" star Steve Harvey are one of showbiz's most revered power couples, and they have been married for over a decade, bringing their blended family together as one. 
When Steve and Marjorie tied the knot in 2007, it was their third marriage. In time past, Marjorie had three kids from older marriages, and when she tied the knot with the TV star, he adopted them.
She noted that they had a long-distance relationship their first time of dating and they eventually drifted apart.
The fashionista's children are Morgan, Lori, and Jason. Steve fathered four children; his oldest are twins, Brandi and Karli. The boys are Broderick Jr. and Wynton. 
Brandi and Karli are motivational speakers and entrepreneurs who encourage women and kids on life choices. Brandi also has a passion for fitness. Their brother, Broderick, is into business and fashion.
Wynton is a photographer and model with an impressive fashion profile. Lori is the youngest of the blended Harvey family. She is a model and is famous for her high-profile relationships.
Her older sister Morgan is a food enthusiast who owns a blog. She got married in 2014 and has two children. Jason is also married and is a successful model. He also owns a women's footwear company. 
Once when Steve and his wife graced the Essence front page, Marjorie opened up on what love felt like with the award-winning TV host and author. She described Steve's 1986 self as an ambitious person.
She noted that they had a long-distance relationship their first time of dating and they eventually drifted apart. Marjorie stated that they did not break each other's hearts. 
She relayed that they later got together, and it was easy for her to fall in love and be over the moon because she could trust him with her heart, and he, in turn, trusted her with his heart.