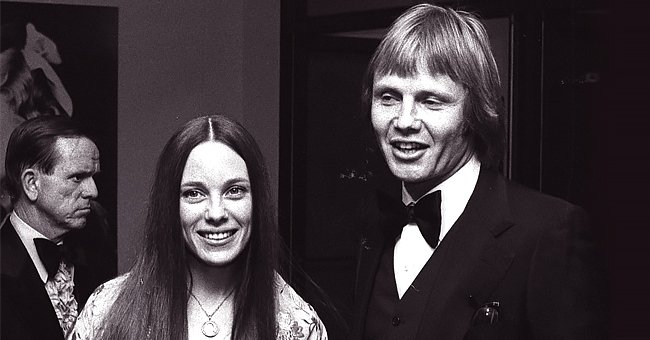 Getty Images
Page Six: Jon Voight Opens up about Longing Sadness He Has Felt since His Wife's Miscarriage

Jon Voight shared a sad story of his wife's miscarriage which brought an indescribable amount of pain over the years. He has also recently made comments about his daughter's ongoing custody battle with Brad Pitt.
During a recent interview with Page Six, Jon Voight opened up about his latest film, "Roe v. Wade," inspired by a real-life experience for the Hollywood legend.
The film, which explores the subject of abortion, is based on the 1973 Supreme Court decision that granted women's right to abortion. For Voight, this is a very touchy topic.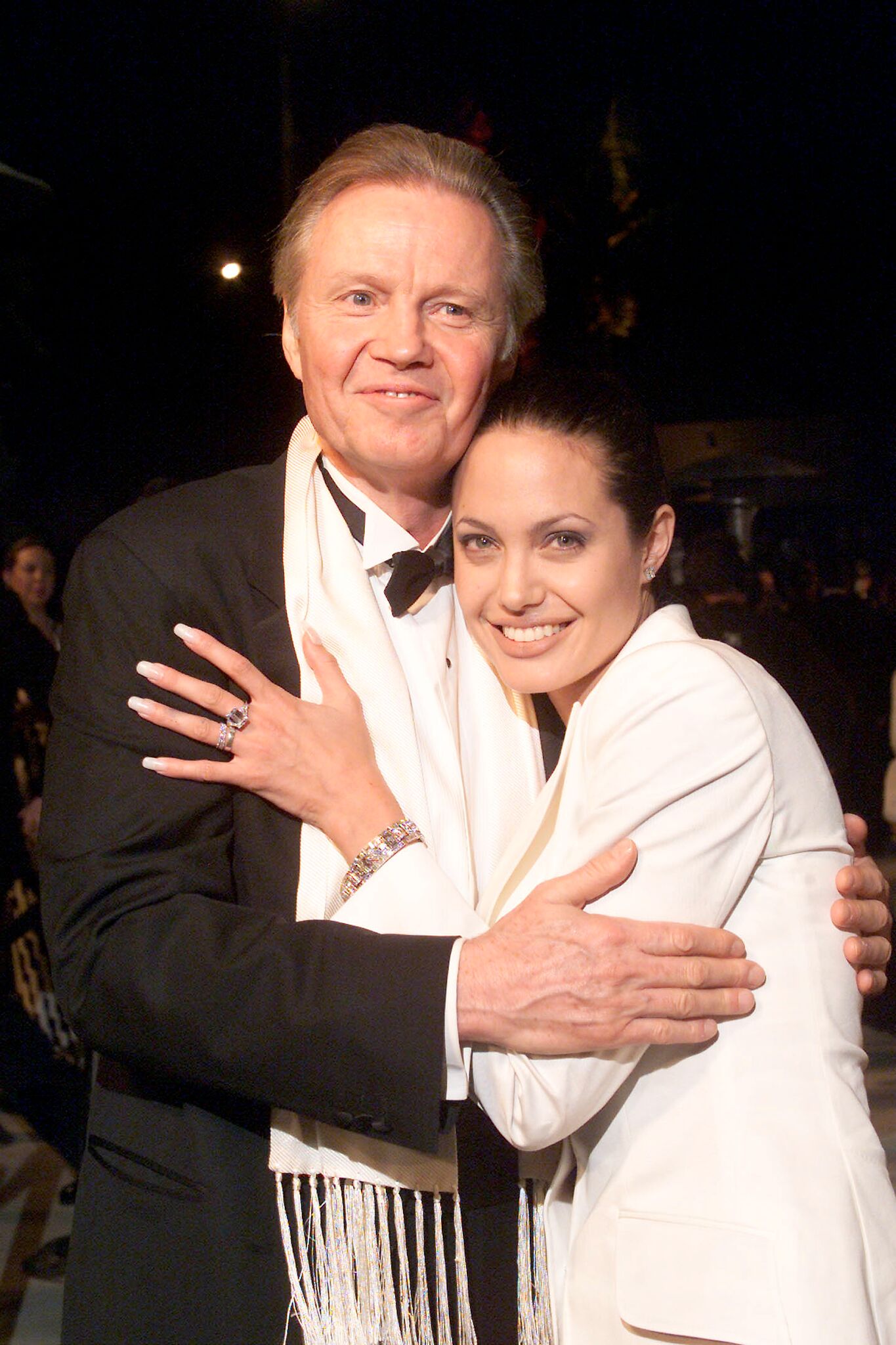 Angelina Jolie with her father Jon Voight at the Vanity Fair Oscar party. | Getty Images
Voight spoke about a miscarriage his ex-wife Marcheline Bertrand suffered in 1972. It was a difficult experience for him but an even greater trauma for his wife. He added:
"She was very disturbed by that. There has been a sadness for the rest of my life, so it's a serious thing."
Speaking to the outlet about his view on abortion, Voight noted that when a woman gets pregnant, it is a huge event that anyone should not take lightly.
He continued by adding that over the years, more people have started taking termination of pregnancy for granted and now use it as a means of preventing a child from coming to life.
For Voight, the subject of abortion is an education to be talked about by all.
Referencing the 1973 Supreme Court ruling, Voight described it as a big decision while also saying that he could not help but wonder what would have been if the verdict was different.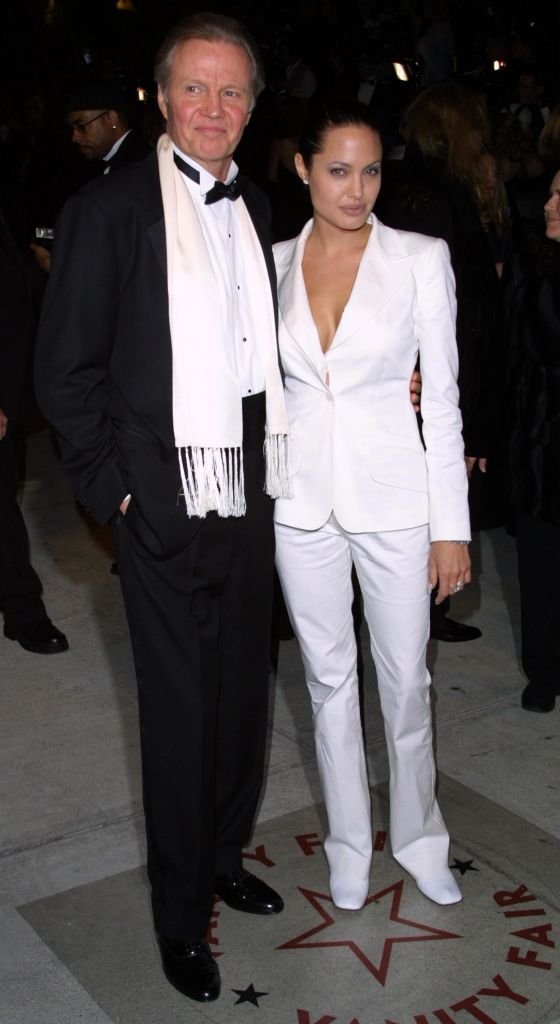 Angelina Jolie and her father Jon Voight arrive at the Vanity Fair post Oscar party March 25, 2001 | Getty Images
To Voight, abortion goes beyond the mother. He believes a serious aspect not talked about enough is the children who were not given an option and had no chance at life.
Though a highly controversial discourse, Voight wants viewers to look beyond the surface, look deeper, and pay attention to the message he is trying to convey.
According to him, the movie deserves more than a simplistic response, seeing that it is both an emotional and historical experience. For Voight, the subject of abortion is an education to be talked about by all.
Though Voight still carries around the pain of his ex-wife's miscarriage, he is now a proud father to two children, son James Haven and daughter Angelina Jolie, both movie stars.
While Jolie arguably is one of the most successful movie stars of her time, the actress and her four-time Golden Globe award-winning father have not made the list of actors who appeared on the screen with their kids.
Though Voight acknowledges Jolie's achievements, the Hollywood legend seems to be most proud of his daughter for her role as a mother to her six children with her ex-husband Brad Pitt.
In January, Voight called Jolie a great mom, stating that the actress loves her brood, loves to be involved with them in any way that she can, and is always concerned about them.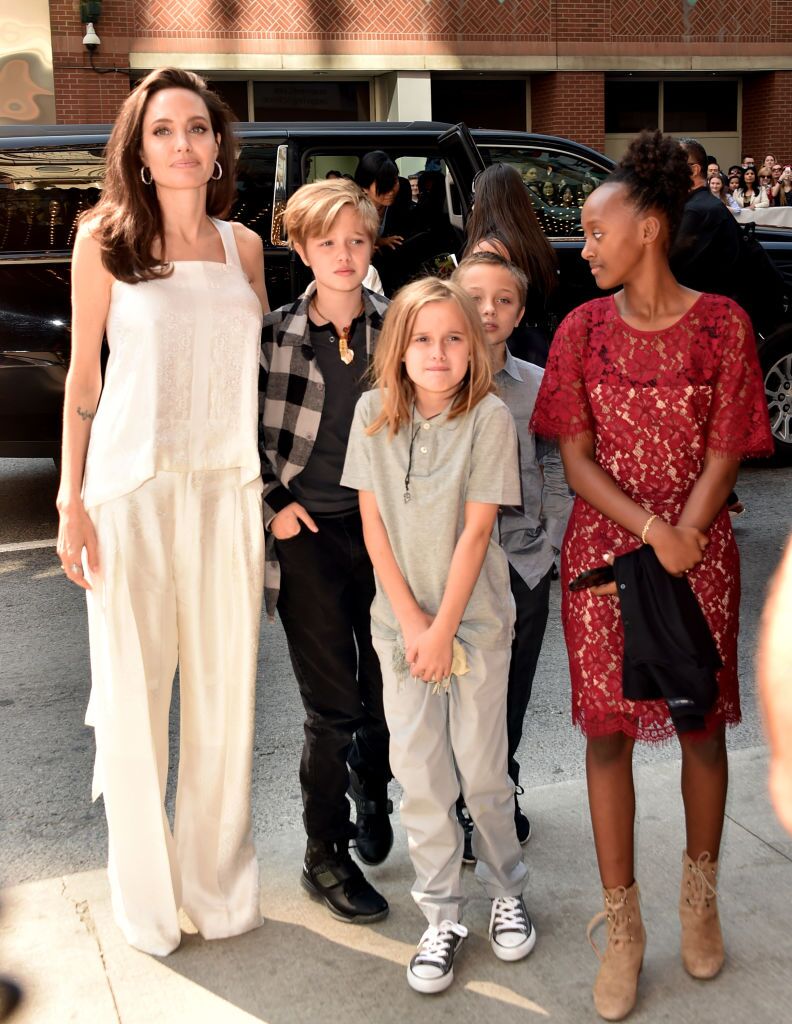 Angelina Jolie, Shiloh Jolie-Pitt, Vivienne Jolie-Pitt, Knox Leon Jolie-Pitt, and Zahara Jolie-Pitt attend "The Breadwinner" premiere. | Getty Images
Currently, Jolie is in the middle of a five-year-long custody battle with her ex-husband Brad Pitt and from all indications, things are not so great for the estranged couple.
Sharing his thoughts on Jolie and her ex-husband's current situation, Voight shared hope that Pitt, who struggled with alcoholism in the past, has indeed overcome his drinking problems as he claims.
Please fill in your e-mail so we can share with you our top stories!