Hilaria Baldwin's Hilarious Attempt at Wrangling Her 4 Older Kids for Family Photo with Infants Edu & Lucia
Hilaria Baldwin hilariously attempted to get all her kids to pose for a portrait, but the four older kids did not make it easy for her. There was a long, complicated dispute before they finally indulged her.
Hilaria Baldwin and her husband Alec Baldwin recently welcomed their sixth child via surrogate. Their baby girl's news came just a few months after they had a son together in September last year.
The fitness instructor recently had quite a hilarious experience with her kids during a photo session. She tried to get all her kids together to have their picture taken, but it came with some opposition from the older kids.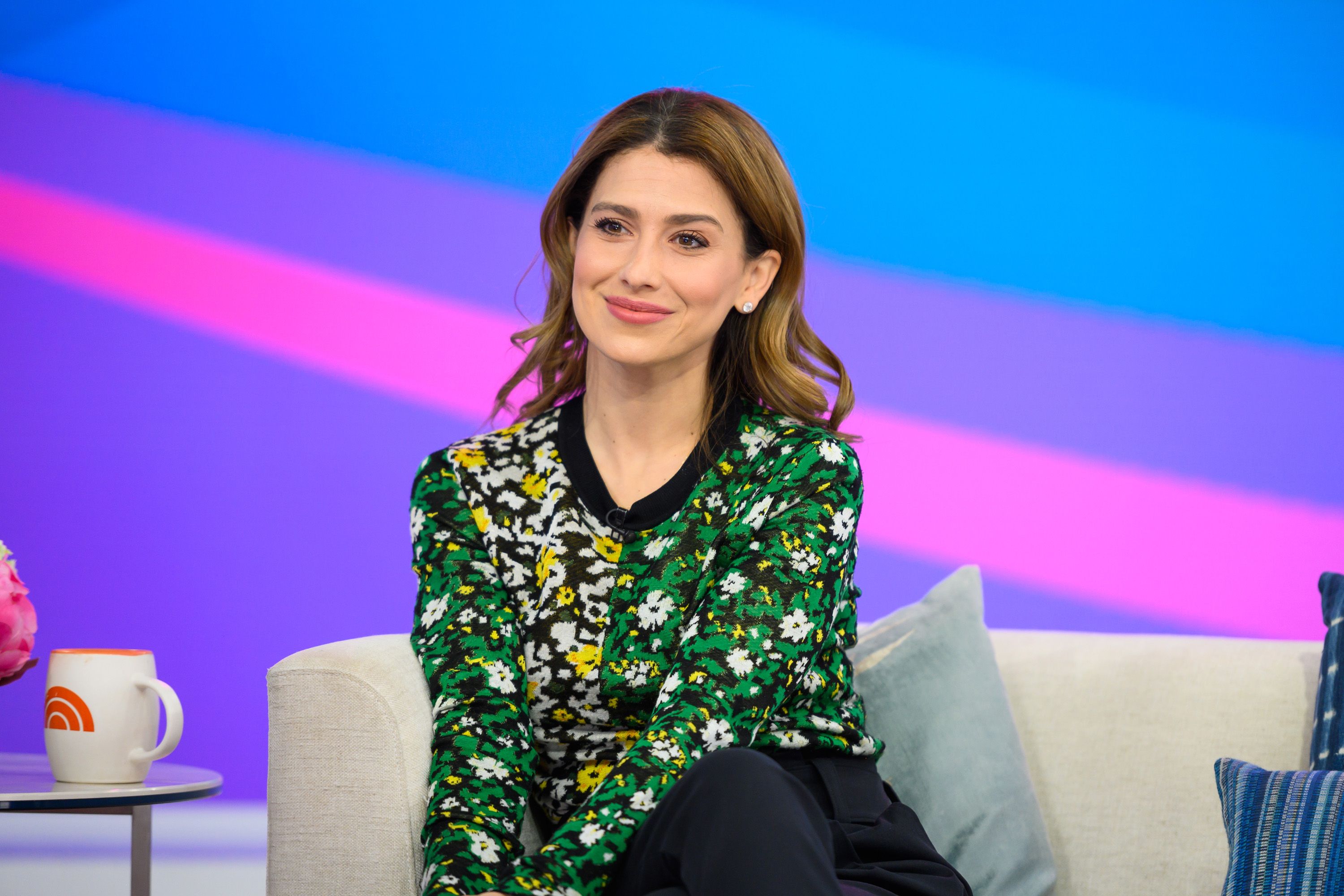 Hilaria took to her Instagram page to share a photo of all her kids with the two babies soundly asleep with the older four kids striking cool poses behind. The post was captioned with:
"The babies were being super cute when I began trying to wrangle to older Baldwinitos to take a photo...7 min later...they had had it. Next time!"
The photo that appeared to have been taken in their living room showed the kids making gestures with their hands. The two in front had their arms folded while the other two behind had their hands raised with the thumbs up.
Although Hilaria loves the idea of a large family, it came with its difficulties and trying times.
However, the 37-year-old author did not stop there but went on to share the behind-the-scenes of how the shoot came together on her Instagram story. The older boys also tried babysitting their baby brother.
Hilaria and Alec got married in June 2012, and they didn't wait long to start growing their family. They welcomed their first child, Carmen, in 2013, then followed Rafael, five, Leonardo, four, Romeo, two, Eduardo, five months, and now Lucia.
Although Hilaria loves the idea of a large family, it came with its difficulties and trying times. Between their fourth and fifth child, the mother-of-six had two miscarriages in April and September of 2019.
Two weeks after their baby girl's arrival, the fitness guru took to her Instagram page to celebrate the milestone and revealed the nickname they had chosen for the baby, which was "Marilu."
The proud mother has also shared the difficulties she is facing with taking care of the kids. Early last month, she compared herself to "a cow" and commented on how hard it was to breastfeed two children simultaneously.