See Serena Williams' Daughter's Cute Brown Eyes as She Drives a Red Jeep in Their Backyard
Serena's daughter, Olympia Ohanian, stuns in cute photos as she rides a red jeep in their backyard. The toddler's dad, Alexis Ohanian, shared the pictures to his Instagram stories, showing off her adorable brown eyes.
Olympia Ohanian, Serena Williams' daughter, melted hearts in a series of photos shared to her dad, Alexis Ohanian's Instagram stories.
The 3-year-old looked adorable in a black long-sleeved top as she rode a red toy jeep around the backyard of their Florida home. The first shot showed the youngster seated inside the jeep, with her stunning brown eyes on display as she smiled at the camera.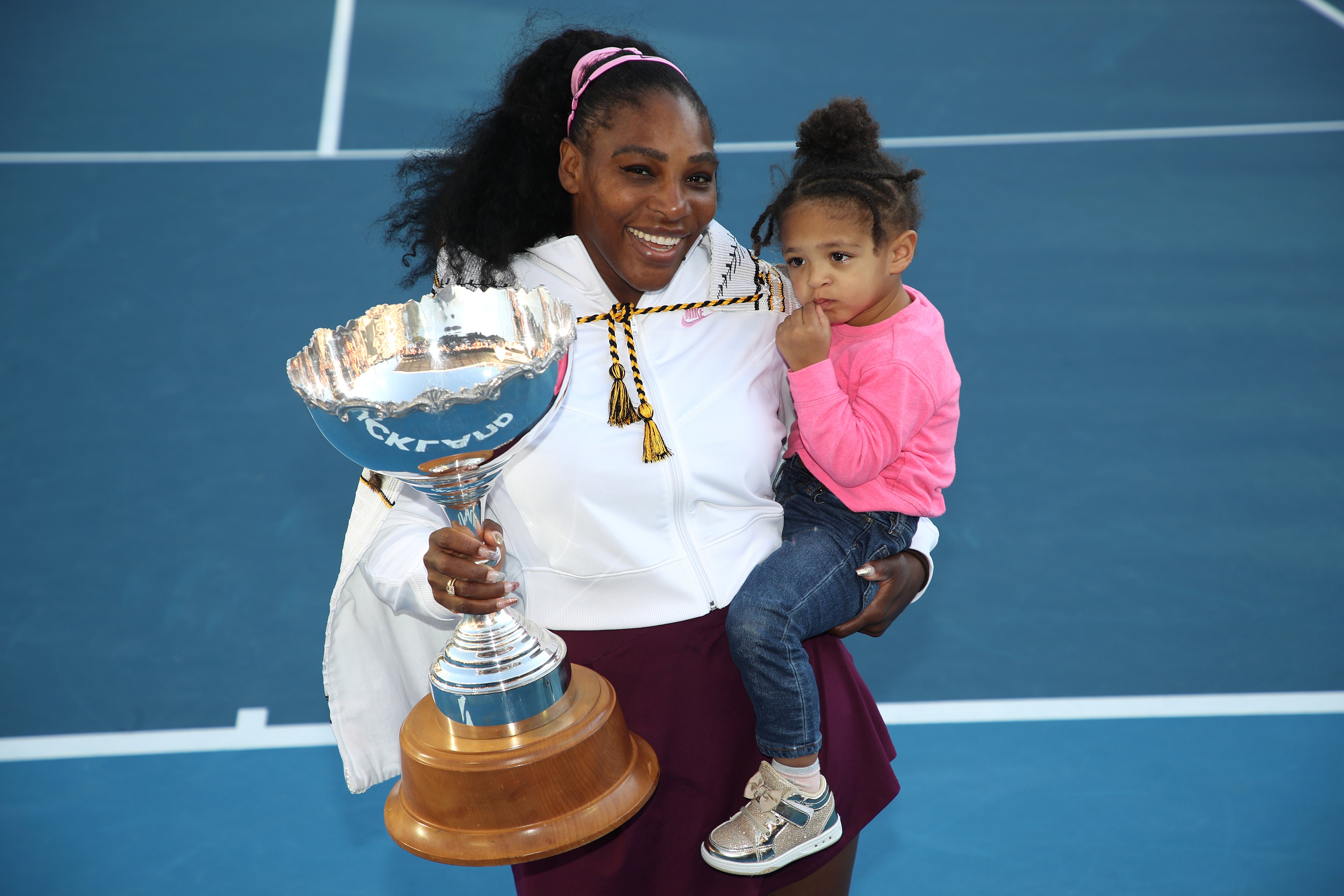 In the second photo, the toddler looked distracted by something in the background as she stared fixated on the grassy floor right outside her one-of-a-kind jeep.
The tot, who is already making history, proved herself a natural with the vehicle, as she appeared comfortable and in control in both pictures. Those driving skills would undoubtedly come in handy soon enough, given the tot's spontaneous foray into the business world. 
At just 3, Williams' daughter is the youngest person in history to own a soccer team, thanks to her mom's foresight to acquire shares in her name in an upcoming women's soccer team.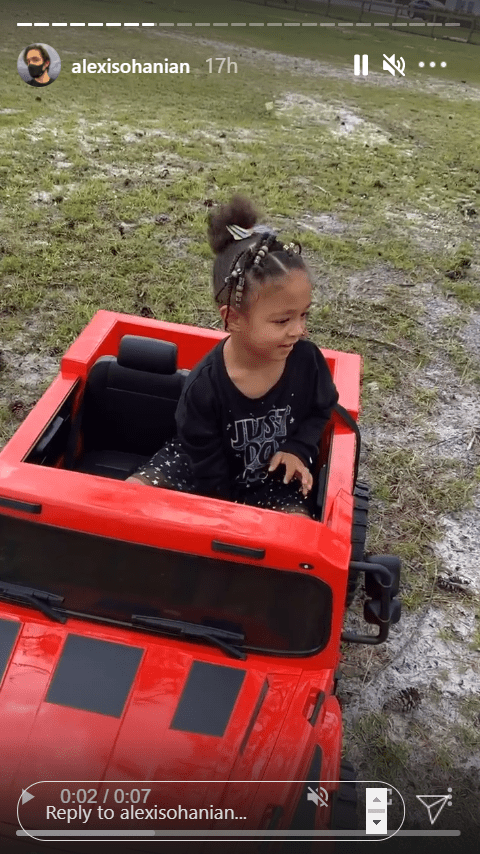 Olympia has also left her footprints in the fashion industry, most notably, her appearance alongside her mom the Stuart Weitzman Spring 2021 fashion campaign.
In a follow-up interview, Williams admitted that doing the campaign alongside her daughter was a prized experience she would never forget.
The rhythmic tribute attracted heartfelt commendations from fans.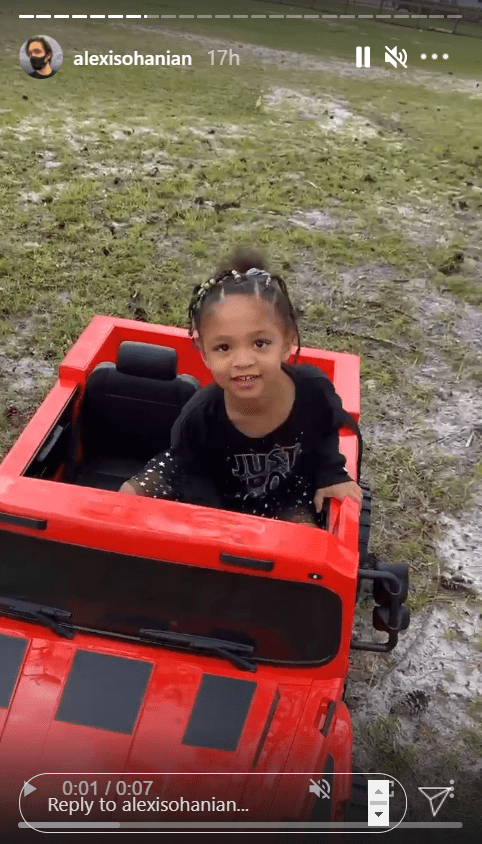 Additionally, the little girl has tried her hands in showbiz, albeit uninvited. Fans of Ohanian could not have enough of the little girl when she crashed her dad's podcast recently and sabotaged the show.
She looked adorable as she chorused her dad's appeal to listeners to make seat deposits for Angel City.  However, it seemed the tot was not into podcasts after all, as she left almost as soon as she arrived.  
Olympia's parents couldn't be more proud of their daughter, seeing as their invaluable upbringing and teachings about boundaries and creating a balance were paying off. The star once revealed:
"Work boundaries are the most important things to have. I feel like you get a lot of joy from lots of different areas and not just in one place in life."
But it isn't always all-work in the Ohanian household. Last month, Williams and her daughter set the internet ablaze with a hearty display of their dance steps to celebrate singer Megan Thee Stallion's two Grammy wins.
The pro tennis player made a TikTok video with her daughter choreographing the singer's song, "Body." The mother-daughter pair looked ready to hit the red carpet, with Olympia wearing a pink princess-like dress and her mom in a nude tulle gown.
Williams reposted the video on Instagram, extending her heartfelt congratulations to Stallion over her multiple wins. The rhythmic tribute attracted heartfelt commendations from fans, with most acknowledging the little girl's talents.
Having proven herself in business, podcasting, fashion campaigns, dancing, and behind the wheels, the world can't wait to see what other interesting skill Olympia has up her sleeves.