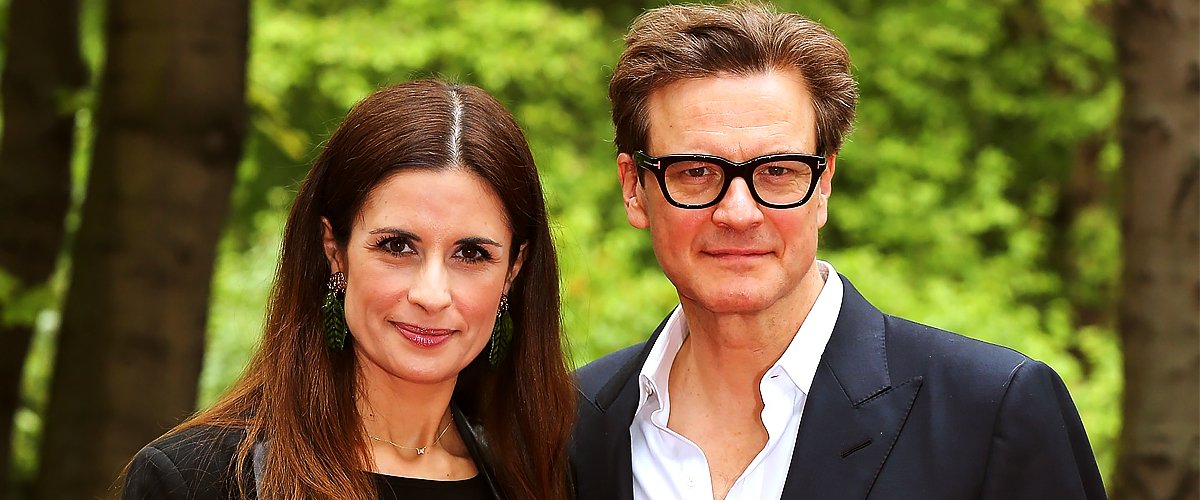 Getty Images
Livia Giuggioli and Colin Firth's Marriage Recap — She Had an Affair during Their Brief Split

Once dubbed the sweethearts of Hollywood, actor Colin Firth and Livia Giuggioli enjoyed a romance that spanned over two decades until all hell broke loose in their marriage. Here is what happened.
Hollywood has played host to several high-profile romances between some of its best talents. Often, these matches look like they were made in paradise until everything comes crashing down.
Colin Firth and Livia Giuggioli were once an inseparable pair, and they enjoyed a love story that spanned over two decades. To the shock of their fans, their perfect romance came crashing down, and they both went their separate ways.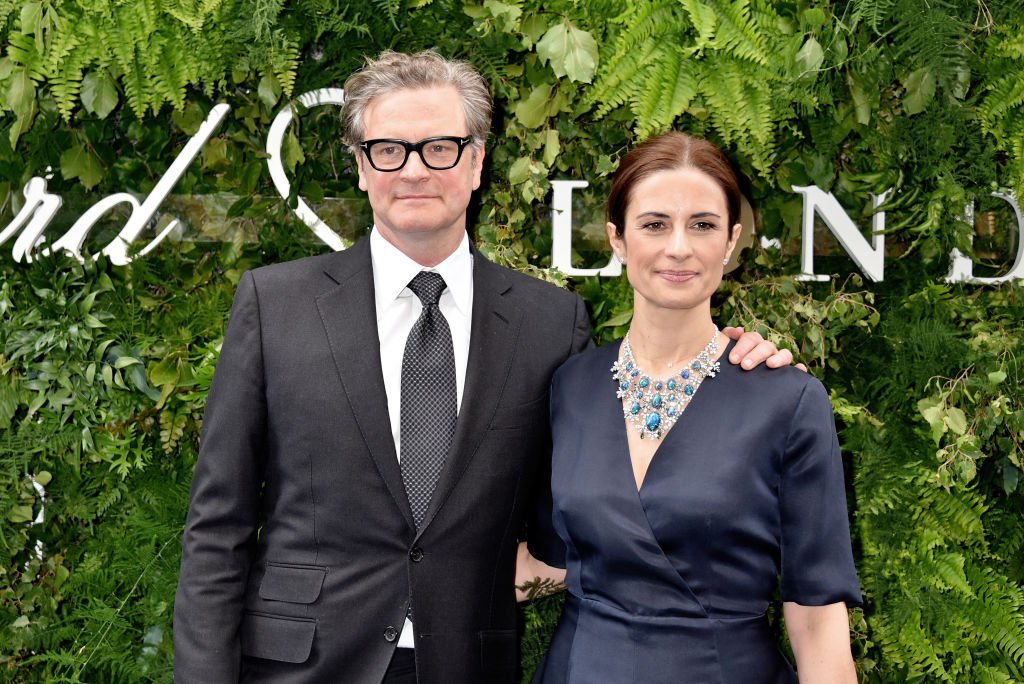 Colin Firth and Livia Firth attend the Chopard Bond Street Boutique reopening on June 17, 2019 in London | Photo: Getty Images
HOW THEY MET
A wide smile and excitement always fill Firth's eyes whenever he speaks of his then-darling wife, Livia Giuggioli. It was difficult to get the actor for an interview without having him spill some details of his "perfect love" with his then-wife.
In a 2011 appearance on "The Ellen DeGeneres Show," the "Another Country" actor excitedly revealed that he met his heartthrob on the set of "Nostromo," a 1995 BBC series where she served as a production assistant.
The star actor recalled that they met in Cartagena, Colombia. Firth revealed that he saw her walking through a crowd as he stood on the steps of an old church and the sight was all his heart needed to pursue a romance.
Guiggioli still has a heart full of praise for her former husband and once described him as her best partner in crime.
In a previous 2001 interview, Firth revealed his then-wife, Giuggioli, had not heard of him before they met. He also confessed that her Italian family was not so receptive at first, but they later fell for his charms.
A HAPPY COUPLE
During their 22 years of marriage, Colin Firth's wife, Livia Giuggioli, looked like the perfect partner for him. On the surface, the duo looked happy with their ever-blooming love.
The Oscar winner often referred to himself as a one-woman man; Firth was clearly in love. The 60-year-old actor once famously declared that he could never cheat on his wife and gushed that merely thinking of her helped him ward off the many women that flooded his life.
In a 2011 interview with Piers Morgan, Firth also gushed over his marriage, noting that it exceeded the norm compared to other Hollywood marriages. Speaking of their golden secret, the actor noted that spending much time together did the magic.
MEET THEIR KIDS
They surely had unforgettable memories to show for their over-two-decade romance. Shortly after they got married, the couple welcomed their sons Luca and Matteo. The boys joined their older brother, Firth's son Will from a previous relationship.
Their son Luca arrived in 2001 and was followed by the birth of Matteo in 2003. Despite ending things in 2019, Firth has prioritized being a committed father to their children.
Just like the Golden Globes winner, his eldest son Will is an actor who has appeared in a series of impressive movies and is already making waves with his visible talents. Will has appeared in "Spider-man" and "Hope Springs."
SEPERATION AND AFFAIR
Reports emerged that the couple, known for being tight-lipped about their family, temporarily separated for a year from 2015 to 2016. During that time, Giuggioli was in a relationship with an old childhood friend, Italian journalist Marco Brancaccia.
Although he admitted that they were crazy about each other, Firth hinted that making his marriage work did not come cheap and took a lot of work and commitment. While some saw this as a sign that there was a rift in their romance, others felt it was just an honest admission.
STALKING SCANDAL
Livia Giuggioli's affair, which lasted about 11 months, took a different twist after the Italian producer, Giuggioli, accused her childhood lover of stalking her following the end of their brief romance.
The 51-year-old admitted the affair but claimed Brancaccia was stalking her and had a campaign aimed at smearing her name. What started as a secret love affair found its way to the courtroom.
In his defense, Brancaccia claimed that Guiggioli was set to leave her husband for him and had confided in him during their affair. He alleged that her stalking claims stemmed from her fear that he would reveal all she had told him about her work and marriage.
The case was settled out of court as Guiggioli tried to prevent further details of her affair with the childhood pal from leaking to the public. Her focus became to mend the rift with her husband.
SPLIT
Shortly after the affair scandal, the couple got back together and once again looked like the closely bonded pair the world had met a few decades ago. But the rift seems to have been too wide and the betrayal unforgettable.
In 2019, the pair announced that they had decided to split for good but remained committed to stay friends and care for their kids. Since their split, the duo has maintained that there is no bad blood between them.
Guiggioli still has a heart full of praise for her former husband and once described him as her best partner in crime. Following their split, Firth is said to live with his teenage sons in the Chiswick area of West London.
Please fill in your e-mail so we can share with you our top stories!