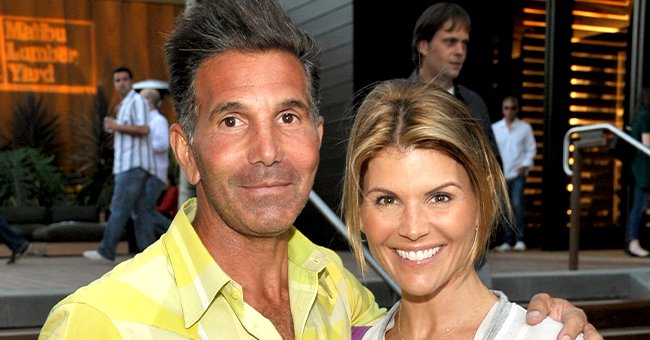 Getty Images
Lori Loughlin's Husband Mossimo Giannulli Released from Prison and Was Picked up by His 3 Kids
Mossimo Giannulli, Lori Loughlin's husband, was released from prison, and his grown-up kids picked him up over Easter weekend.
Mossimo Giannulli returned home in time for Easter Sunday. His three children, Gianni, Olivia Jade, and Isabella, traveled to a California prison to fetch him on April 2, 2021.
Giannulli eldest child, son Gianni, shared with Extra that he and his two sisters picked up their dad from Lompoc, a federal correctional institution, at 8:30 am on Friday.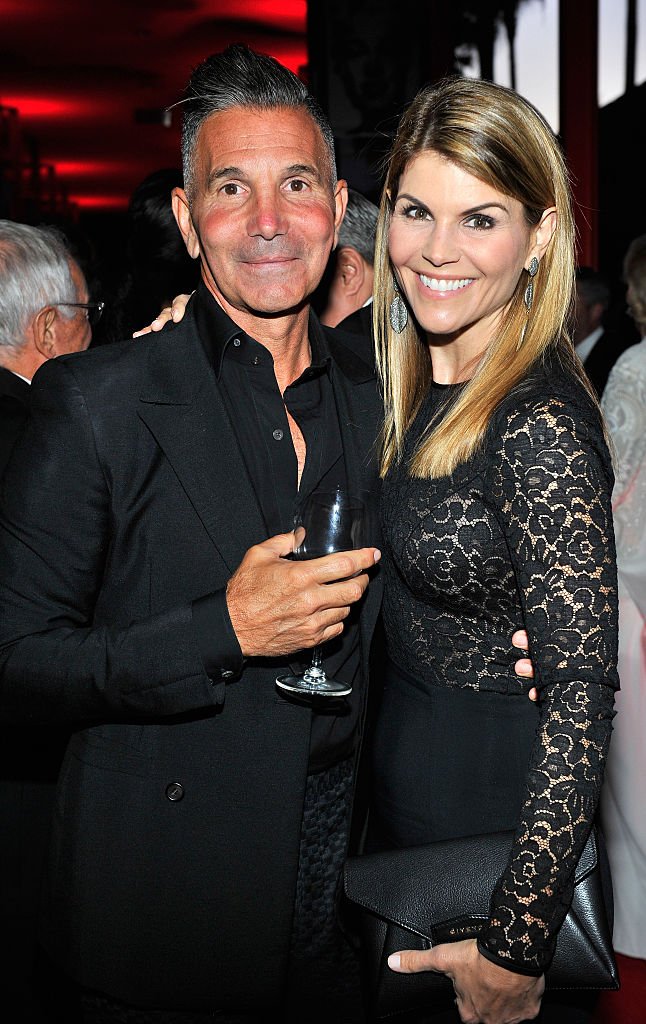 Mossimo Giannulli and Lori Loughlin pictured at LACMA's 50th Anniversary Gala, 2015, California. | Photo: Getty Images
Gianni had planned to fetch his father alone, but his sisters decided at the last minute to join him. The three Giannulli children left LA on Thursday night and stayed in a hotel overnight, close to the prison.
The next morning Olivia and Isabella hid in the back seat and surprised their father. He reportedly "lost it" when he saw them. The fashion designer was released a few weeks early, as he was scheduled for release on April 17.
There had been reports that Giannulli would be transferred to a halfway house. However, Gianni revealed that the family had just stopped there to get Giannulli's ankle bracelet which he is expected to wear until the end of his sentence.
Giannulli's release comes a few months after his wife, Lori Loughlin, was released from prison on December 28, 2020. Both served prison time for their involvement in the college admission scandal.
The couple was charged with conspiracy to commit wire and mail fraud. The parents paid $500 000 to Rick Singer and his foundation to get their two children into the University of Southern California.
They were found guilty. Loughlin was given two months of prison time and 100 hours of community service during her sentencing, while Giannulli was sentenced to five months and 250 hours of community service.
The couple also had to pay $400 000 in fines. They paid their combined fines in November 2020, shortly before Giannulli surrendered for his prison time in Lompoc.
Although Giannulli is out now, his time in prison was difficult. During his sentence, it was reported that he was kept in solitary confinement and was only allowed out for a shower every few days.
Giannulli was taken to a medium-security prison where he was kept in solitary confinement. The prison had strict quarantine regulations after the prison saw an outbreak in COVID-19 cases among staff and inmates.
The parents have not spoken publically about the scandal. However, their eldest daughter, Olivia, opened up about the situation to Jada Pinkett Smith on her "Red Table Talks" talk show.
Please fill in your e-mail so we can share with you our top stories!