See Wendy Williams Holding Her 7-Month-Old Niece Bella with Afro Hair in This Cute Photo
Wendy Williams is showing off her auntie skills as she cutely flaunts her adorable seven-month-old niece Bella rocking afro in a sweet photo shared below.
Wendy Williams already has a child, a 20-year-old son. Still, she does not mind showing motherly affection to her toddler niece. A few hours ago, the daytime talk show host shared a post showing her spending time with her niece, Bella.
As she smiled sweetly at the little girl, fans could see Williams' niece sitting pretty in a sleeveless denim playsuit. Staring at the toddler's cute full afro that had a pink hair accessory was irresistible.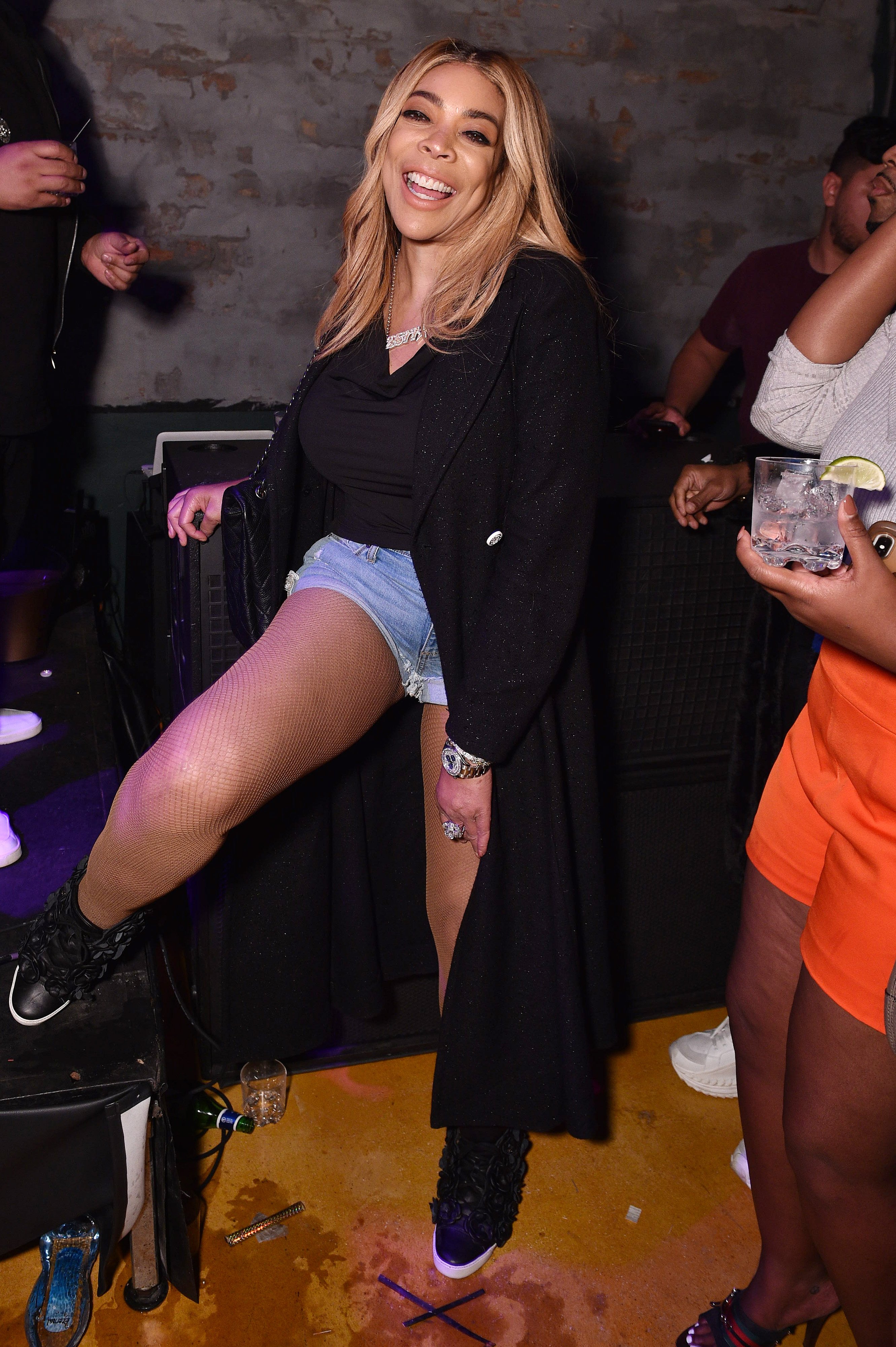 The "The Wendy Williams Show" host twinned with the baby in a mini dress and blonde hair. She added a bronze wristwatch, and gold and silver hand bracelets to the look.
She also fashioned a large ring on one of her fingers. The photo's caption convinces fans that family is the TV personality's number one priority. It read:
"My first sit down with Bella!! I'm her GREAT AUNT WEN. We all went to dinner last night..some vegan place... she's 7months & toothless..."
Lovers of the show host poured out their love for baby Bella while complimenting her cute looks. Apart from being a lovable aunt, Williams has a commendable personality that has helped her throughout the good times and the bad.
The mother-of-one has been living with a health condition known as Graves disease which, thankfully, is manageable.
While speaking about her private affairs—marriage and career, the 56-year-old explained that her determination to succeed is responsible for her reputable career despite some personal struggles.
She admitted to being a victim of date rape. The case never made it to the police due to the feeling of shame that clamped her lips shut. As if that was not enough, she struggled with having a good marriage.
Aallegations from the talk show host clearly stated that her former husband, Kevin Hunter was a serial cheater. This led to a breakup after more than two decades as a married couple. The former lovers are currently civil and co-parenting Kevin Jr., their only child. 
Apart from the marital woes and failed marriage, the mother-of-one has been living with a health condition known as Graves disease which, thankfully, is manageable.
With all the peculiarities in her life, it would be hard not to document it and share. Thus, her itch to put out her business to her fans and set the records straight where needed.
So it was not surprising when she talked about premiering a documentary titled "Wendy Williams: What A Mess!" According to her, its contents give more information on all she faced and insights on how it was handled. 
Following her divorce with Hunter, Williams explained that she is open to love and marriage, but would make sure to set her terms with Mr. Right whenever he surfaces.
She has also been vocal on child-bearing. She advises women to be careful about their choices, especially when they intend to bear children for the man.
Amid Williams' bad experiences, the TV personality is full of life, continues to thrill people on her show, and has a genuine fondness for family, as seen in the post with her niece.