Loose Cow in Atlanta Leads to a Police Chase after Holding up Traffic on the Highway
An unusual occurrence was caught on camera over the weekend when a stray cow was photographed running on the highway and causing quite some traffic in Atlanta's three-way lane.
Pictures of a stray cow have since gone viral after road users were stuck in traffic for over an hour while authorities tried to tether the farm animal. 
The images showed the brown-coated cow strutting along the road while vehicles tried to curb its movement. The pictures shared to the official Facebook page of the Dunwoody Police department showed the moment the cow was captured.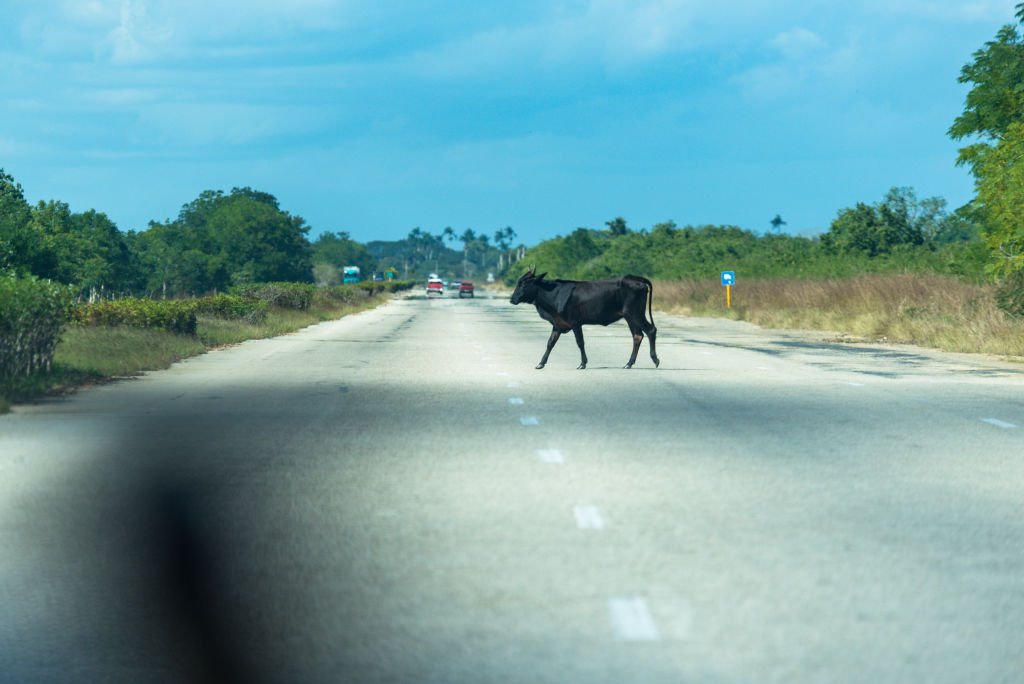 Police cars were strewn about while a yellow rope was thrown around the already calm farm animal. The post shared that chasing cows was not a regular thing, but authorities made sure there were no accidents. It was partly detailed that:
"This morning, Dunwoody officers responded to a cow running on I-285 in Dunwoody. It was determined the cow fell out of a livestock trailer…"
One cow is still possibly on the loose in the #Atlanta area after a livestock truck overturned around 3:30 this morning, killing 11 cattle. 70 other cows from the truck were initially missing, but police say all have been recovered as of 4p today except the possible 1. #New… pic.twitter.com/BcWnr4uliS

— YBF CHIC (@TheYBF) October 1, 2018
Michael Gerbick, a commuter on I-285, mentioned that while the cow was strutting on the highway, cars were slowly getting by to avoid any form of accident. However, the traffic escalated after the police responded.
Another incident occurred one month later when a tractor-trailer carrying cattle crashed into a ramp.
Gerbrick mentioned that he was amazed to see such an occurrence but also realized he was in Atlanta, where cows sometimes made it to the news for straying away from their livestock shelter. 
In 2018, a few cases of cows obstructing road usage and causing traffic jams occurred. One example was when a livestock trailer experienced a mishap killing several cows and leaving others to roam.
A cow got loose on 285 in Dunwoody this morning. This seems to happen a lot: https://t.co/dwB2xtuFaS

— Atlanta Magazine (@AtlantaMagazine) April 3, 2021
The incident happened at I-75 South. Another incident occurred one month later when a tractor-trailer carrying cattle crashed into a ramp from I-285 South to I-20 East. Three cows died in the crash.
A similar occurrence was recorded in Thailand only this time, road users had to wait for a long time while a large herd of wild elephants migrated from one part of the forest to the opposite part. 
Loose Cow on Atlanta Highway Leads Police on Chase and Holds Up Traffic for Over an Hour​ https://t.co/Kc68sF67dy

— People Pets (@PEOPLEPets) April 5, 2021
Wildlife officers had initially been altered that the group numbering up to 50 elephants was moving towards the highway. Authorities responded, ensuring the safe migration of the animals. Commuters also complied as the elephants calmly moved.