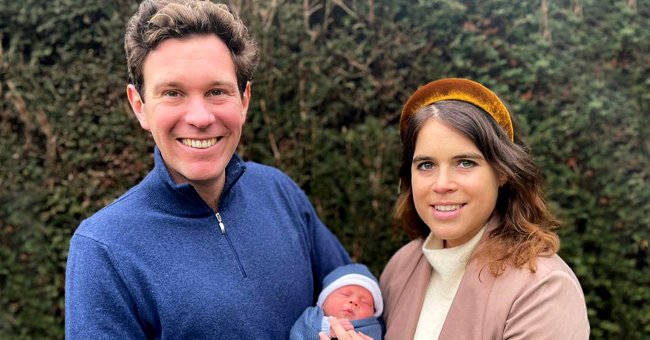 Getty Images
Princess Eugenie Posts a Photo of Her Family on Easter as She Celebrates Spring Blooming
One of Queen Elizabeth's grandchildren, Princess Eugenie, shared a lovely picture of her family on Easter Holiday as they celebrated the spring holiday.
Princess Eugenie and her husband Jack Brooksbank are getting used to life as parents in their new home at Frogmore Cottage, Prince Harry and Meghan Markle's Windsor home.
The Princess shared a lovely picture which was symbolic for many reasons. First, it was their first spring holiday as a parent, and more than anything, they wanted to share the moment with their followers.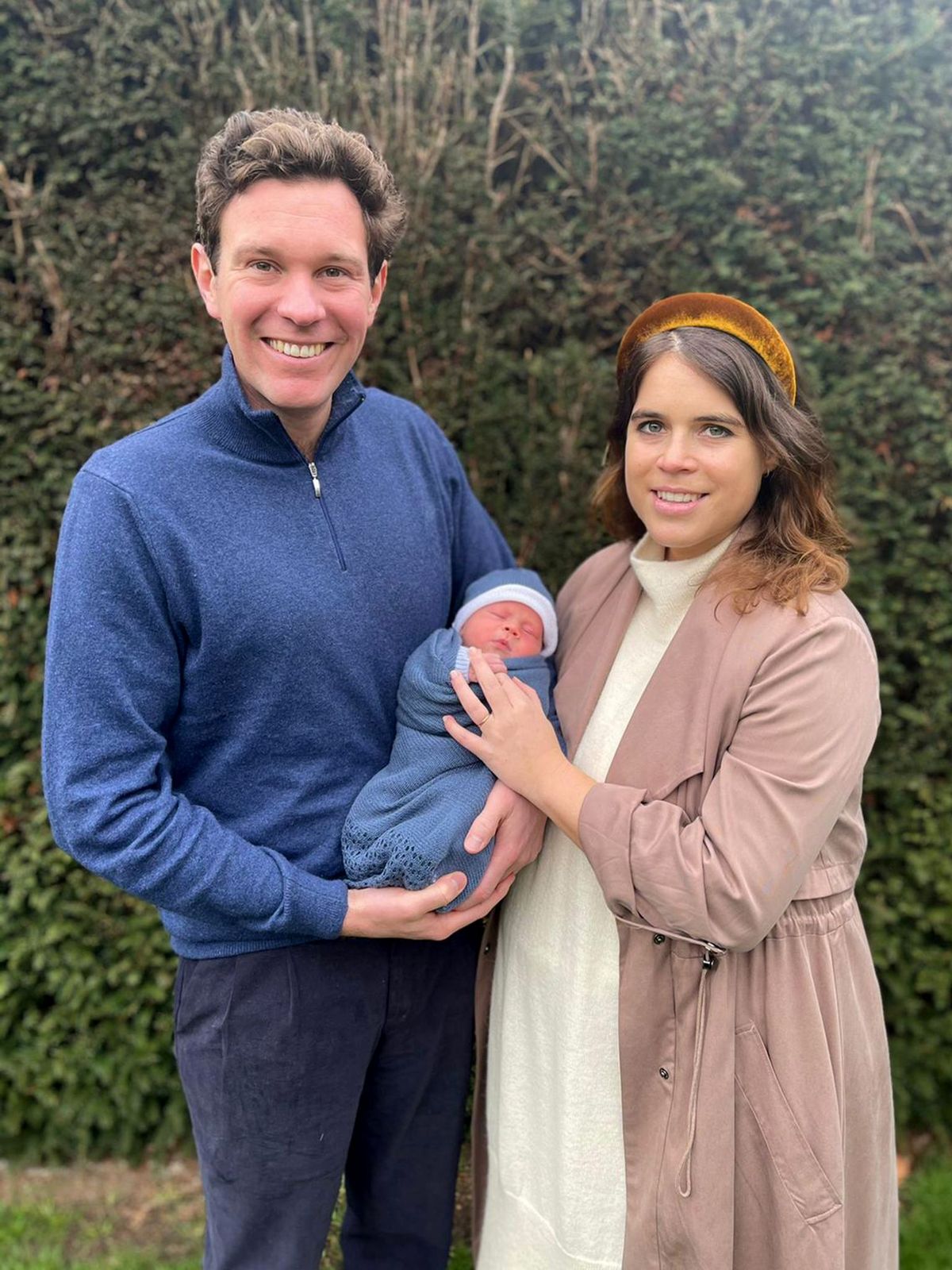 Princess Eugenie and Jack Brooksbank with their son August Philip Hawke Brooksbank on February 20, 2021. | Photo: Getty Images
Princess Eugenie, the granddaughter of British monarch Queen Elizabeth, posed with her family under a blossoming tree. Her son, baby August, was riding in a baby carrier on his father's chest.
The 31-year-old mother of one captioned the post, "Wishing everyone a Happy Easter and a blossoming Spring." Her fans wasted no time in returning her kind wishes to her.
Princess Eugenie's post comes a few days after she shared a lovely post to thank her fans for wishing her a happy birthday. In return for their good wishes, the new mom gifted her fans a sweet picture of her toddler.
Life as a new mom has been adventurous for Eugenie, and reports revealed that she is coping well with her first experience. The Princess is said to be content with her toddler and sees him as a dream come true.
Eugenie was often spotted gracing occasions with her mom Ferguson.
During last month's mother's day in the UK, Princess Eugenie was one of the moms who celebrated their journey to motherhood. She did hers with a lovely picture of her son lying in a field of daffodils.
In her caption to the post, the 31-year-old confessed that she was thrilled to be a mom and celebrate motherhood. The Princess also took the time to pay tribute to her mother, Sarah Ferguson, noting that she has taught her a lot.
Earlier this year, Eugenie and her husband Brooksbank welcomed the newest royal baby on February 9 at the Portland Hospital in London. Members of the royal family expressed their delight in having a newborn.
Since her birth in the 90s, Princess Eugenie has been a main figure in the public eye. She was fondly recalled for her superb sense of fashion. As she grew older, the 31-year-old also showed that her style had increased with time.
Eugenie was often spotted gracing occasions with her mom Ferguson. Now a mom of her own, fans have witnessed Eugenie transform from a stylish teenager to a passionate mom with nothing but love for her kid.
Please fill in your e-mail so we can share with you our top stories!