Teyana Taylor Rocks Her Natural Afro as She Puts on a Leggy Display in a Blue Robe (Photos)
Teyana Taylor recently shared a stunning trio of photos flaunting her sexy legs in a flirty satin robe. The singer also used the opportunity to reveal her secret to vibrant and radiant skin.
Teyana Taylor is undoubtedly one of Hollywood's hardest-working stars with successful ventures in the music, film, and fashion industries. She is also a loving wife to NBA star Iman Shumpert and a doting mom to Rue Rose and Iman "Junie" Shumpert Jr.
Despite her busy career and family life, Taylor still makes time for herself and her body. In a recent Instagram post, she shared one of her self-care staples with her fans.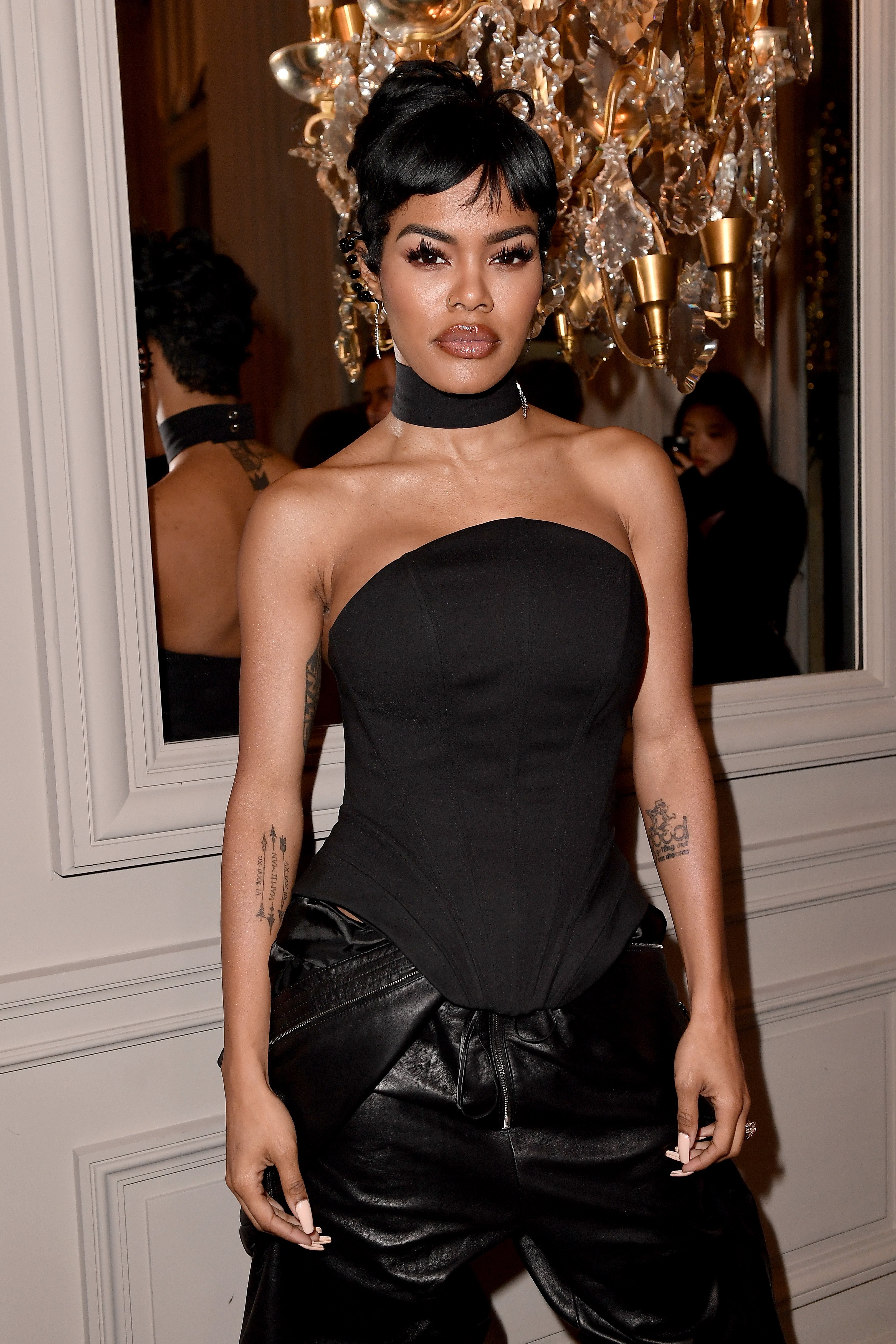 Taylor posted three sultry photos of herself sitting on the floor of her phenomenally decorated home while rocking a blue satin robe. For the post, she opted for a natural look while rocking her curly Afro and subtle makeup.
The "Wake Up Love" hitmaker smiled flirtatiously as she sat with one leg folded up to reveal her smooth, radiant skin. In two of the photos, she could be seen holding on to two bottles of Olay products which she expanded on in her caption.
Although Taylor made it clear that the post was a paid promotion in partnership with Olay, she also expressed the importance of a self-care routine for a hardworking woman, crediting the Olay Body Cleansing & Renewing duo with Retinol. She wrote:
"Ya girl skin has been vibrant and radiant, so I'm feeling fearless in my skin, no matter what curveball life tries to throw at me."
Besides the Olay products, Taylor told Page Six that she relies on three essentials oils for her night-time routine - coconut oil, olive oil, and shea butter, to keep her skin dewy and moisturized.
The "Rose In Harlem" songstress also admitted that she first learned about skincare from the ever-youthful Pharrel Williams, whose simplicity rubbed off on her while she was signed to his record label.
Despite being a chart-topping artist, Taylor announced her retirement from music in December 2020.
Williams is not the only musician that Taylor has rubbed shoulders with during her time in the music industry. The singer has been releasing music since her debut record, "Google Me," in 2008.
Despite being a chart-topping artist, Taylor announced her retirement from music in December 2020. The "Honey 4" actress revealed that the reason behind her decision was that she felt overlooked and underappreciated by the industry.
The news of Taylor's retirement may have been shocking, but the multi-hyphenate remains booked and busy. She recently starred in the much anticipated "Coming 2 America," all while being a devoted mom.
Taylor has her hands full with her two daughters, Junie, 5, and Rue Rose, who recently celebrated her six-month milestone. To commemorate the special day, Taylor had her daughter's ear pierced with diamond earrings.