Russell Wilson Praises His Sister Anna for Winning the NCAA Women's Basketball Championship
Russell Wilson is a famed basketball player and quarterback for the Seattle Seahawks of the National Football League (NFL), but many are unaware of his sister Anna Wilson's superstar career as a defensive basketball player. 
Russell Wilson recently took to Instagram to give his sister Anna Wilson a huge pat on the back. Posting a picture of her with a large trophy, the quarterback praised her for winning the NCAA Women's Basketball Championship.
It was clear from the picture that the championship game occurred on April 4, 2020, with the date printed behind Anna. It was also crystal clear from her smile that she was ecstatic to have won the Stanford basketball game.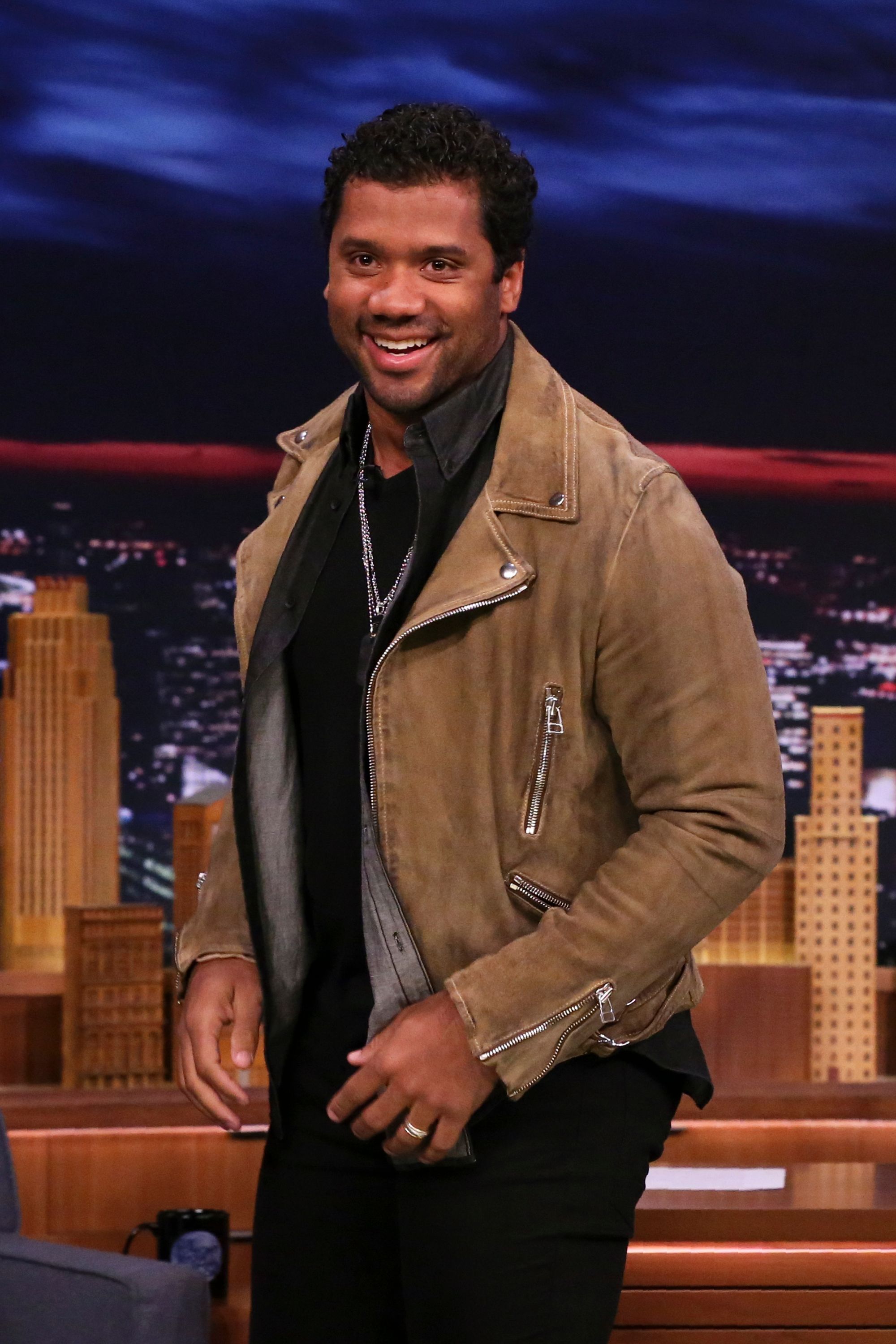 IT RUNS IN THE FAMILY 
While she showed off the huge trophy, the picture made it clear that Anna and her teammates had specifically won the 2021 Women's Final Four San Antonio. Taking to the caption to congratulate her, Russell wrote:
"Drive. Will. Passion. Energy. You've earned it all through hard work, leadership, prayer, & immeasurable Faith."
He then went on to pen that he loves her and called her a champion. The sparkle in the basketball victor's dark and glowing eyes eluded to the fact that she may agree with her brother's notion.
SHE'S A CHAMPION
Anna appeared to have just come off the court, her sweaty skin glowing with the sort of satisfaction that only comes with a win well-worked for. She had a basketball net around her neck and wore a multi-colored mask as well. 
She admitted that her brother Russell was a huge inspiration for her.
Russell's famed wife, Ciara, also took to social media congratulating Anna on her win and stating that she truly deserves it.  Admirers of Russell and Anna left behind a total of just over 94,000 likes on the post. 
IN IT FOR THE LONG HAUL
Basketball Hall of Fame coach Tara VanDerveer has only had great things to say about Anna, stating that she is a renowned defender. Continuing to complement the champion, VanDerveer expressed: 
"I just love that in this world of instant everything — instant gratification, instant oatmeal, Instacart — you have a player like Anna who is in it for the long haul."
Russell has even confessed that his sister literally runs circles around him on the court, admitting that he refuses to play basketball with her anymore. All in all, Anna has been praised as a lockdown defender and somebody to take serious notice of. 
BEATING THE ROADBLOCKS
Anna's basketball career hasn't always been sunshine and rainbows. Following a serious head injury, there were some whispers that she might not be able to play professional basketball moving forward. 
However, this dedicated player pushed through, determined to play again and not only play but play to win. She admitted that her brother Russell was a huge inspiration for her while trying to find her feet on the court again. 
Russell has not only been a source of inspiration for his sister Anna but has also gone on to become an influential individual in the public's eyes. Earlier this year, this was echoed by the fact that he won the NFL's Man of the Year award. 
His wife and famous singer Ciara's dedication to him via an Instagram post also solidified his strength of character. She took to the caption, complimenting him for being a hugely dedicated and caring man.