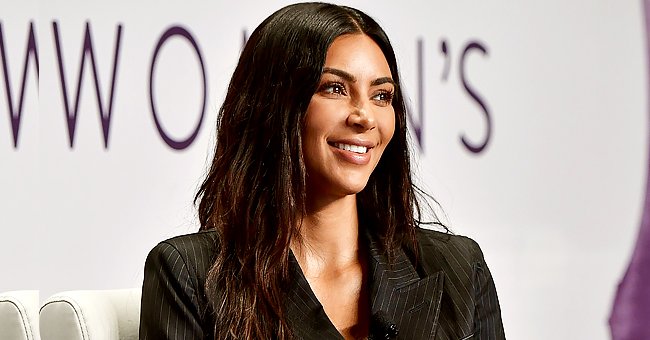 Getty Images
Kim Kardashian Is All Smiles as She Flaunts Her Curves in a Skimpy Nude Bikini Amid Vacation

Kim Kardashian has joined her ex-husband on the high-flying list, officially marking her status as a new billionaire. What better way to enjoy this achievement than treating herself to a sunny vacation.
Commemorating her new billionaire status, reality television star Kim Kardashian took to Instagram, showing off her assets. She flashed a smile as she flaunted her curves in a tiny nude-colored bikini during vacation.
The Instagram post consisted of two stunning photos of Kardashian kneeling at the edge of the sea, appearing to be enjoying herself profusely. She knelt in front of gorgeous palm trees, complete with a bright blue sky and holiday inns.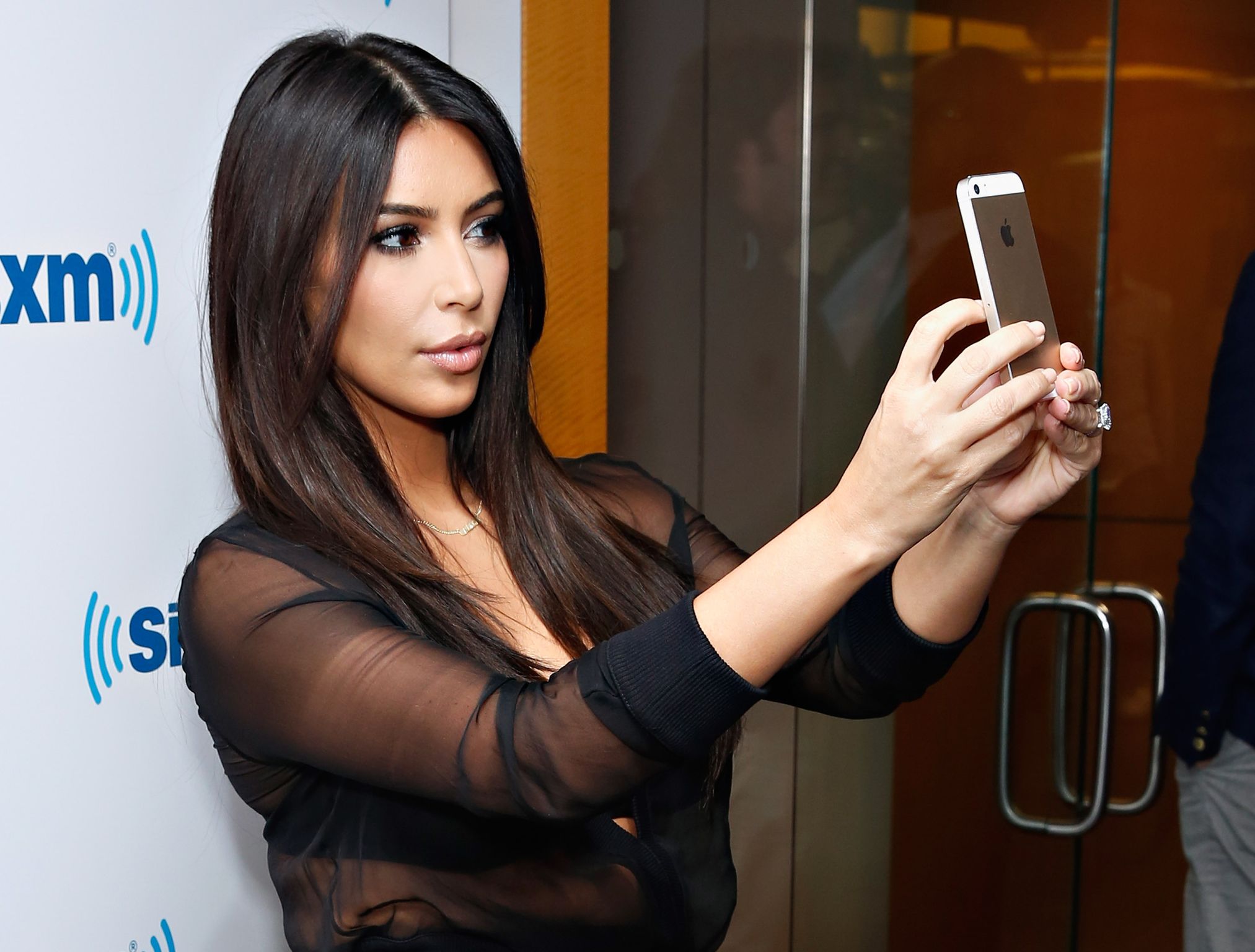 Kim Kardashian at the SiriusXM Studios on August 11, 2014 in New York. | Photo: Getty Images
BILLIONAIRE VIBES
In the first snapshot, Kardashian has a wide and bright smile on her face, with her arms extended out to the camera as she whips sparkling water drops from the sea. One commenter took to the post, writing:
"BILLIONAIRE VIBES."
Her skimpy nude-colored bikini showed off her legendary curves, giving followers and fans a glimpse of her toned stomach and cleavage. Her dark eyes glowed with joy as her beautiful black hair waved in the incoming wind.
SHIMMERING JOY
The subsequent picture caught her pulling her head backward in glee, appearing to be laughing with intense happiness. Her white nail polish and bikini shade complemented the sea sand which shimmered in the sunlight.
It was Kardashian's infamous sex tape that allegedly shot her into the limelight.
Admirers and loyal fans alike were all incredibly gleeful about Kardashian's new status as a billionaire, complimenting her on her achievement as well as her body. The post has so far received just over 5 million likes in total.
KANYE AND KYLIE
Kylie Jenner, Kardashian's younger half-sister, was previously known as the youngest self-made billionaire globally, but her status has dropped since. Jenner was accused of falsifying tax returns to make her appear richer, to which she responded:
"All I see are a number of inaccurate statements and unproven assumptions, lol."
When it comes to Kardashian's ex-husband Kanye West, he is ahead of her on the Forbes billionaire list coming in at 1750th with a net worth of $1.8 billion. Kardashianherself has come in at 2674th.
BILLIONAIRE BREAKUP
As most know, West and Kardashian officially filed for divorce this past February. The process between the two billionaires has reportedly been not too difficult as neither chose to challenge their original prenups.
Kardashian asked for joint custody of all the children. Their marriage was allegedly on the rocks long before the public knew about their split, with the couple purportedly having lived completely separately from one another for a good while before.
According to Kardashian, when she and her siblings' father Robert Kardashian passed away, they inherited his company. The now-billionaire admitted that this was a huge responsibility, with them having to work hard to maintain its success.
However, it was Kardashian's infamous sex tape that allegedly shot her into the limelight. She took legal action against the company, Vivid Entertainment, which purportedly claimed to have rights to the video and boosted it online.
Please fill in your e-mail so we can share with you our top stories!