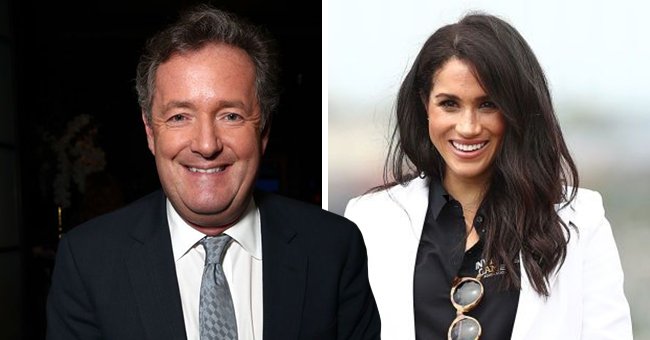 Getty Images
Here Are Questions Piers Morgan Said He Would Ask Meghan Markle if Given an Interview With Her
After walking off the "Good Morning Britain" set and not returning while also sparking drama on "The Talk," it is evident that Piers Morgan is not afraid of controversy.
Just over a month after Piers Morgan's dramatic exit off the British morning show, the television host is speaking out and telling even more of his side of the story after the controversy surrounding his comments about Meghan Markle.
"Extra" sat down with Morgan to discuss all of the controversial topics that he tackled, which landed him in hot water he now finds himself in. The former "Good Morning Britain" host continues to talk about his discontentment with Markle.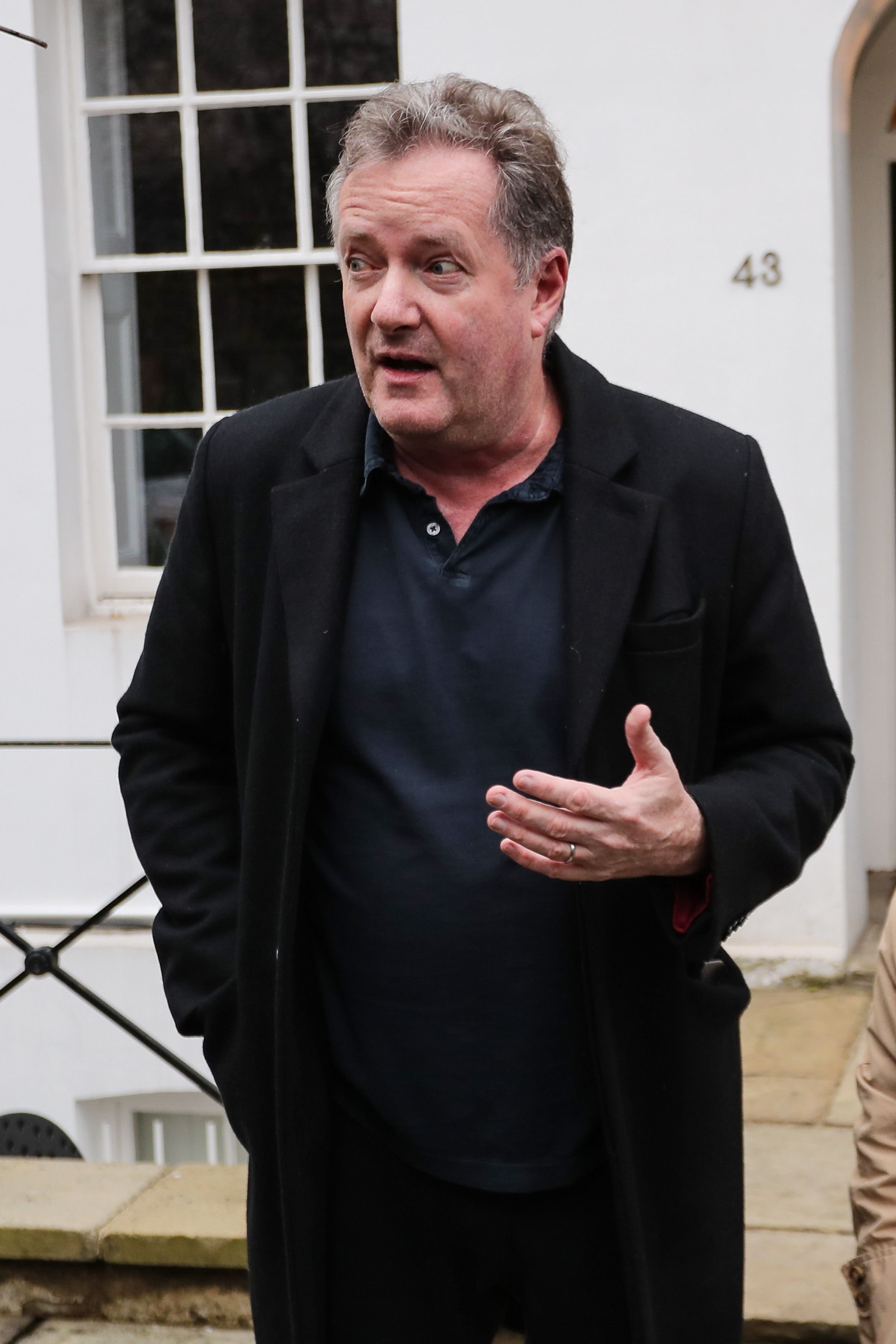 Piers Morgan seen leaving his West London home to take his daughter to school on March 10, 2021 | Getty Images
FURTHER QUESTIONS
Morgan shared that if he were presented the opportunity to sit down with the Duke and Duchess of Sussex, Morgan would take it. The 56-year-old shared what he would ask them, saying he would ask:
"Let me ask you more difficult questions about all your claims… If you hate the royal family that much… why do you keep your royal titles…?"
Morgan also revealed that he would address the subject of the money that Markle and Prince Harry stand to make because they have chosen to keep their royal titles and their victim approach to their exit.
PRIVATE SUPPORT
Morgan received an insurmountable amount of backlash after making disparaging comments about the royal, saying that he does not believe the claims she made in the tell-all interview with Oprah.
Alongside the criticism, however, the television personality has also received support that has mostly been private. A notable case of public support is Sharon Osbourne, who lost her position on "The Talk" because she defended Morgan.
MARKLE'S COMPLAINT
The public sent thousands of complaints after Morgan's rant about the royals, but a more noteworthy complaint was made directly to Morgan's boss at ITV by Markle herself.
Markle made a phone call to the ITV head to make her unhappiness about Morgan's opinions known directly. The host only found out about the Duchess' complaint after he left. He shared:
"It was certainly a very interesting revelation from where I sit because clearly, she was trying to put huge pressure on my bosses to take action against me."
DEMOCRACY THREATENED
During his own tell-all interview, Morgan also revealed his thoughts around cancel culture, which he has received a healthy dose of recently, and how he thinks it will affect democracy.
Morgan had a conversation with Tucker Carlson from FoxNation where he said that a lack of the right to your own opinion directly threatens democracy and will lead to the newest form of fascism.
Having been worked out his position at "Good Morning Britain" after working there since 2015, it is evident that the 56-year-old is not satisfied with the impact that public opinion has had on his career.
The former morning show host elaborated on his opinion, saying that he doesn't see anything American about cancel culture or how the new generation is handling things that they are unhappy about.
Please fill in your e-mail so we can share with you our top stories!