See Honey Boo Boo's Reaction as She Meets Mama June for the 1st Time after Her Rehab Treatment
"Here Comes Honey Boo Boo" star Alana Thompson (Honey Boo Boo) has recently been reunited with her mother, June Shannon (Mama June), following her rehab treatment.
A sneak preview of "Mama June: Road to Redemption" shows Alana and her big sister Lauryn Efird (Pumpkin) having an emotional heart-to-heart with their mom in the presence of a mediator.
The video starts with Mama June's youngest daughter Alana asking her mom if it was her fault that she did drugs. She asked the question trembling with tears as she covered her face.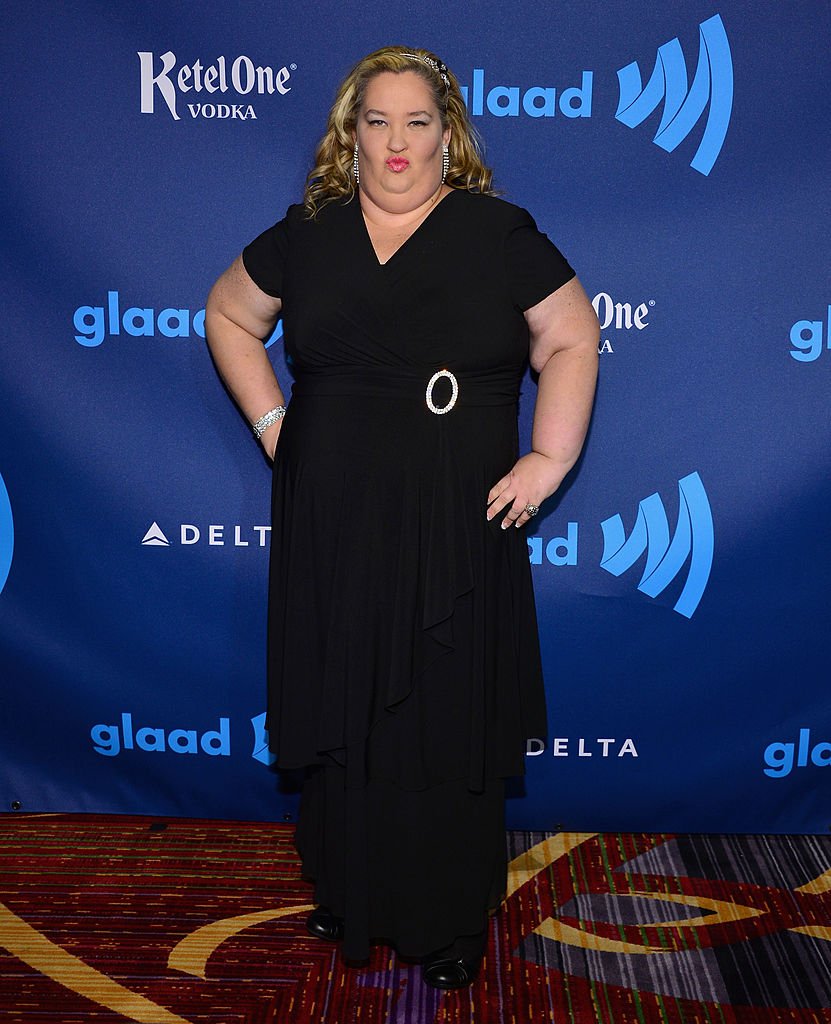 MAMA JUNE AND HER GIRLS
"Is it my fault you wanted to do drugs?" Alana asked while adding, "Why were you not there?" Her mom replied, "I'm sorry," while the mediator interjected, "Sorry for what?"
His interruption did not sit well with Mama June as she offensively told him to be quiet. Another clip showed Lauryn saying, "How am I ever supposed to get past that?"
Mama June shared the overwhelming video on her Instagram account, writing, "Oh ok ya'll, this is a very emotional episode as I'm finally meeting with my girls."
She then urged her followers to tune in on Friday, 9/8c, for a new episode of her show where she and her daughters lay it all out on the table as they talk about her drug problem.
IS MAMA JUNE SOBER?
In another preview released in February, the footage showed Alana in tears while sharing she cries herself to sleep every night because of her strained relationship with her mom.
She was emotional over the fears that her mother might not be sober after returning home from rehab. At the time, Mama June said she is determined to change and repair her family.  
LAURYN READY TO BOW OUT
Meanwhile, her daughter Lauryn revealed that she is ready to say goodbye to reality TV. She told Entertainment Tonight that she finds her mom's struggle with drug addiction and recovery difficult to deal with, especially that she has to watch it all unfold on TV.
"It is hard…because I'm also trying to deal with it personally, and then I'm also having to film it," she said. The 21-year-old shared she does not want to go back to where she was mentally when her mother first became addicted, which led to her stepping up and took on her responsibilities.
MAMA JUNE'S DRUG ADDICTION
The situation also took its toll on her 15-year-old sister, who went to therapy following their mom's arrest and her drug addiction battle. Lauryn revealed to The Sun that their mom left Alana to go on a drug-fueled bender with her boyfriend, Geno Doak.
The pair got arrested for possession of cocaine in March 2019. During their mother's absence, Alana was left in the care of her sister and her brother-in-law Josh Efird.
ALANA AND HER MAKEUP
While living with her sister, Alana has switched up her look and now goes for smokey eye looks, claw-like nails, and long lashes. She has grown in the last year, and so has her appearance.
However, people are not having it and called her "ratchet" for her long lashes and nails. Her sister came to her defense and slammed trolls, telling them she is still a child with feelings.