Mick Jagger's 21-Year-Old Son Lucas Shares Photos as He Recovers after Undergoing Ear Surgery
Mick Jagger's son, Lucas Jagger, gave an update on his recovery following ear surgery and also shared pictures of himself after the procedure on social media.
On Monday, Mick Jagger's 21-year-old son, Lucas Jagger, revealed he underwent ear surgery and provided fans with an update on his wellbeing.
Lucas posted four pictures and a video on his Instagram page, showing him after the procedure. The first snap showed him lying on his hospital bed. He had a bandage wrapped around his head and over his ear.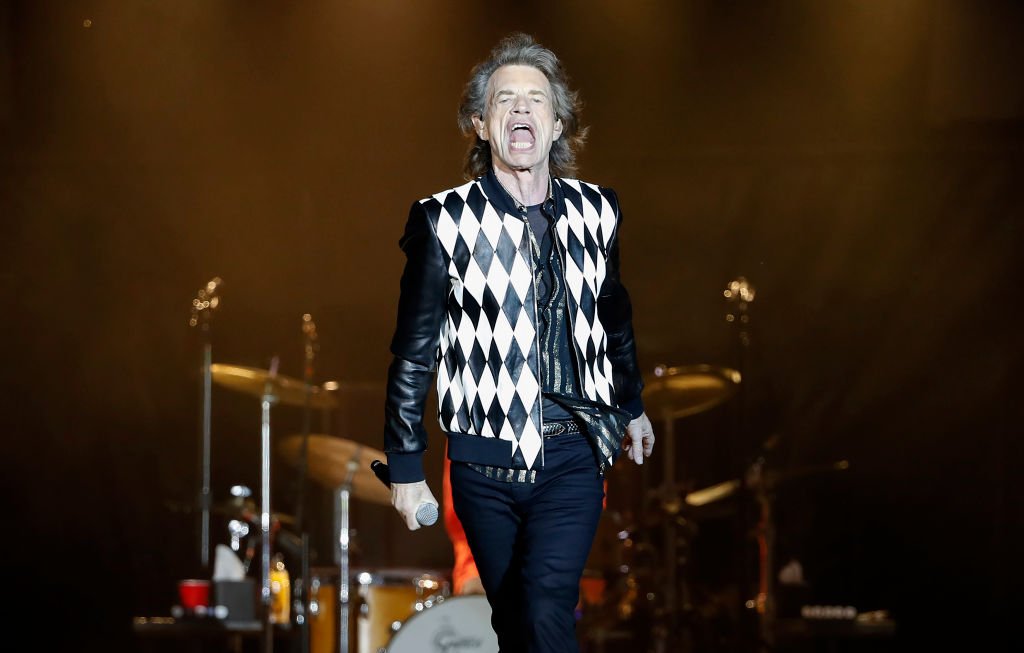 In the snapshot, he slept peacefully with his mouth open. The second picture showed Lucas clad in a camo green hoodie which covered his bandaged ear and head. He also wore a face mask. 
In the third snapshot, Lucas was sitting in a wheelchair. He was clad in the camo hoodie and matching jogger pants, which he paired with white sneakers. 
The fourth picture in Lucas's post showed him posing in a hospital patient gown. He held his phone in his left hand. In the snap, he was without any bandage with his full hair covering his ear. 
The video showed Lucas being wheeled by a man in a blue suit. In the post's caption, he wrote, "He's ok. Ear surgery 10/10 Fit pics 2/10??????."
Georgia followed her blonde-bombshell mom into the modeling world, but there is no denying that her famous pouts come from her dad.
Lucas shared more pictures on his Instagram Stories, including the one showing him in the patient gown. He captioned the snap, "DRIP CHECK," adding multiple earth and hot face emojis and a sweaty face emoji. 
He shared another snap showing him in a pink T-shirt lying on a bed, with the bandage wrapped over his head. He captioned the snap, "Haven't left my bed I'm dizzy…" A third snap featured a picture collage showing a close view of Lucas's face and bandaged head.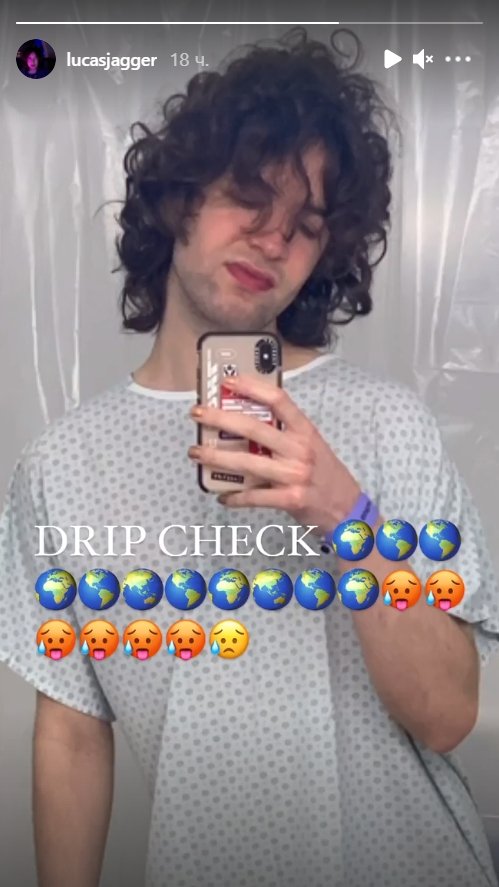 Lucas is one of Mick's eight children, whom he shares with five different women. The famous rock star is proud of every one of his kids, some of whom are as famous as him and following in his footsteps.  
One of the Rolling Stones singer's famous kids is his daughter, Georgia May Jagger, whom he shares with Jerry Hall. Georgia followed her blonde-bombshell mom into the modeling world, but there is no denying that her famous pouts come from her dad.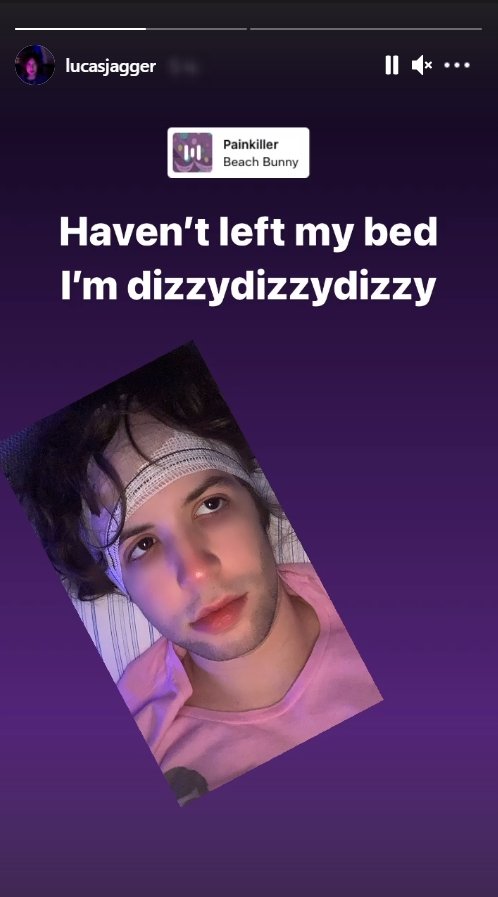 Besides Mick, there are many Rock n Roll stars whose offsprings have gone on to become famous. Lenny Kravitz's daughter, Zoe, is a famous actress today. Noel Gallagher's daughter, Anais Gallagher, is making a successful career for herself as a model.
Miley Cyrus has become a household name in the music world like her dad, Billy Ray Cyrus. Other famous rockstar offsprings include Kurt Cobain's daughter, Frances Bean Cobain, Keith Richards's daughter, Theodora Richards, and many more.