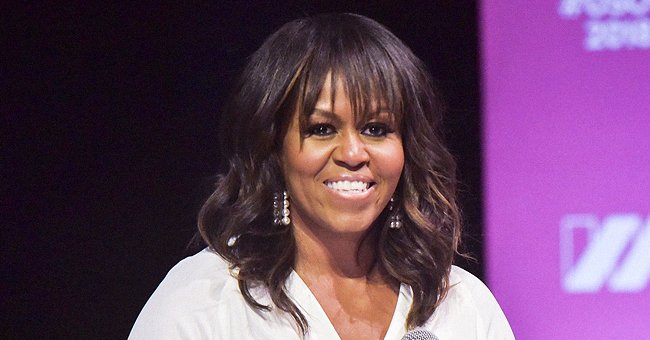 Getty Images
Michelle Obama Shows Fit Figure in Tight Leggings & Top As She Celebrates National Walking Day
Former first lady Michelle Obama led by example on National Walking Day by sharing a photo of herself taking a stroll along a scenic road in a form-fitting workout ensemble.
One reason Michelle Obama, the former First Lady of the US, is so loved by her followers is because she always leads by example. In her latest Instagram post, she took the saying "walk the talk" literally in celebration of National Walking Day.
Obama, who is already known for being a wellness enthusiast, took to the social media platform to encourage her followers to make time in their schedules for regular walks.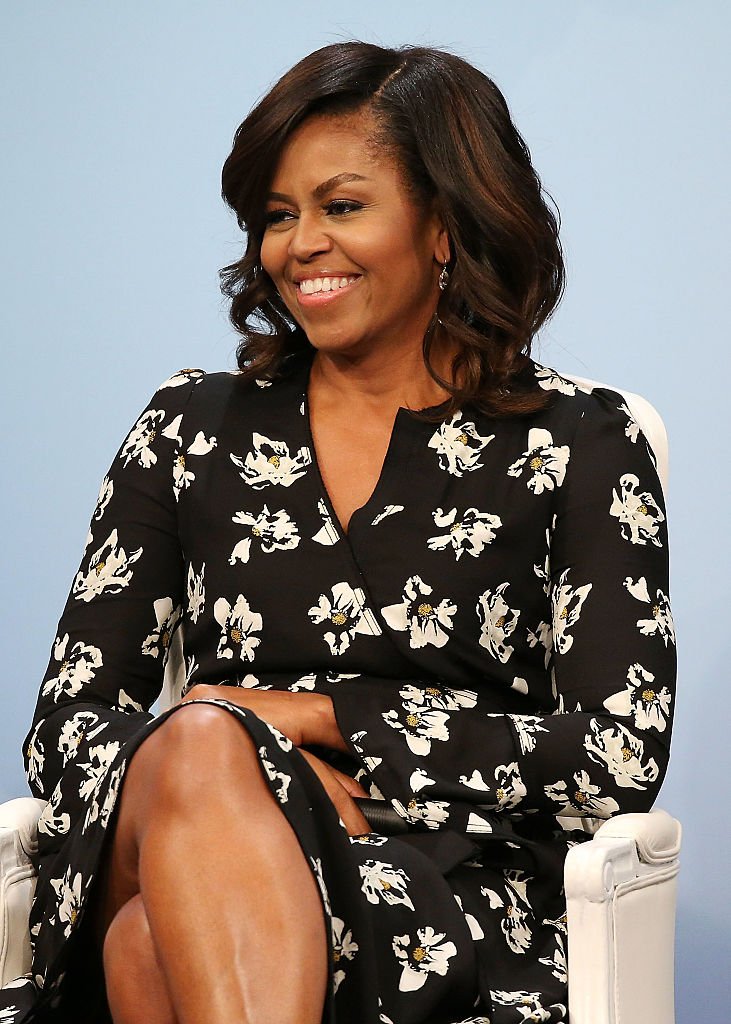 Michelle Obama pictured during Glamour's "A Brighter Future: A Global Conversation on Girls' Education" at The Newseum on October 11, 2016 in Washington, DC. | Source: Getty Images
Obama shared a photo of herself walking along a tarred road adjacent to a beautiful coastline with glistening turquoise waters, lush green trees, and scenic hills in the distance touching the cloudy blue skies.
The "Becoming" author's toned figure was highlighted by her all-blue workout gear which featured a loose vest, showing off her toned arms and back, tight leggings, and matching blue sneakers.
In her caption, Obama made her followers aware of the importance of walking as a form of self-care before asking them to respond with their plans. She wrote:
"I know it's not always easy. We're all juggling so much. But trust me, getting a little walk in is good for both your physical and mental health."
Obama's comments section was soon flooded with ideas and revelations from fans who agreed with her wellness philosophy. Many others took the opportunity to praise her for being an inspiration.
"You got it, Michelle, we're on it," exclaimed one fan, while another wrote, "you've inspired me to go for a walk, thank you!" A third fan added, "You rock! Beautiful lady inside and out! Keep up the good work setting a fabulous example for us all."
While Obama, 57, enjoys a good outdoor stroll, she's also adept at indoor workouts and has tried everything, including heavy cardio, weight training in the gym, and yoga. In 2014, she told People:
"I want to feel good, and I want to be as healthy as I can be because I want to be able to enjoy my 70s and 80s."
Unfortunately, the COVID-19 pandemic, coupled with her age, meant she had to make some changes to her rigorous exercise routines. The "Waffles + Mochi" host now focuses on low-impact exercises like swimming.
Despite slowing her pace in the gym, Obama continues to defy her age as she approaches her sixties. Over the Easter weekend, she and her husband, Barack Obama, shared throwback photos that proved she hasn't aged much over the years.
Please fill in your e-mail so we can share with you our top stories!