DMX Remains in a Coma and Will Undergo Brain Function & Activity Tests after Alleged Overdose
American rapper DMX remains in critical condition as he battles for his life at the White Plains Hospital. A new update on his condition suggests the rapper was due for brain function and activity tests.
Five days after suffering an alleged drug overdose-induced heart attack in his home, rapper Earl Simmons, popularly known as DMX, remains in a coma. A new report on the rapper's treatment confirmed that he would undergo a series of tests to determine his brain function and activity.
The test would enable the icon's family, who anticipate the results, to determine the next line of action regarding his life while he remains on life support.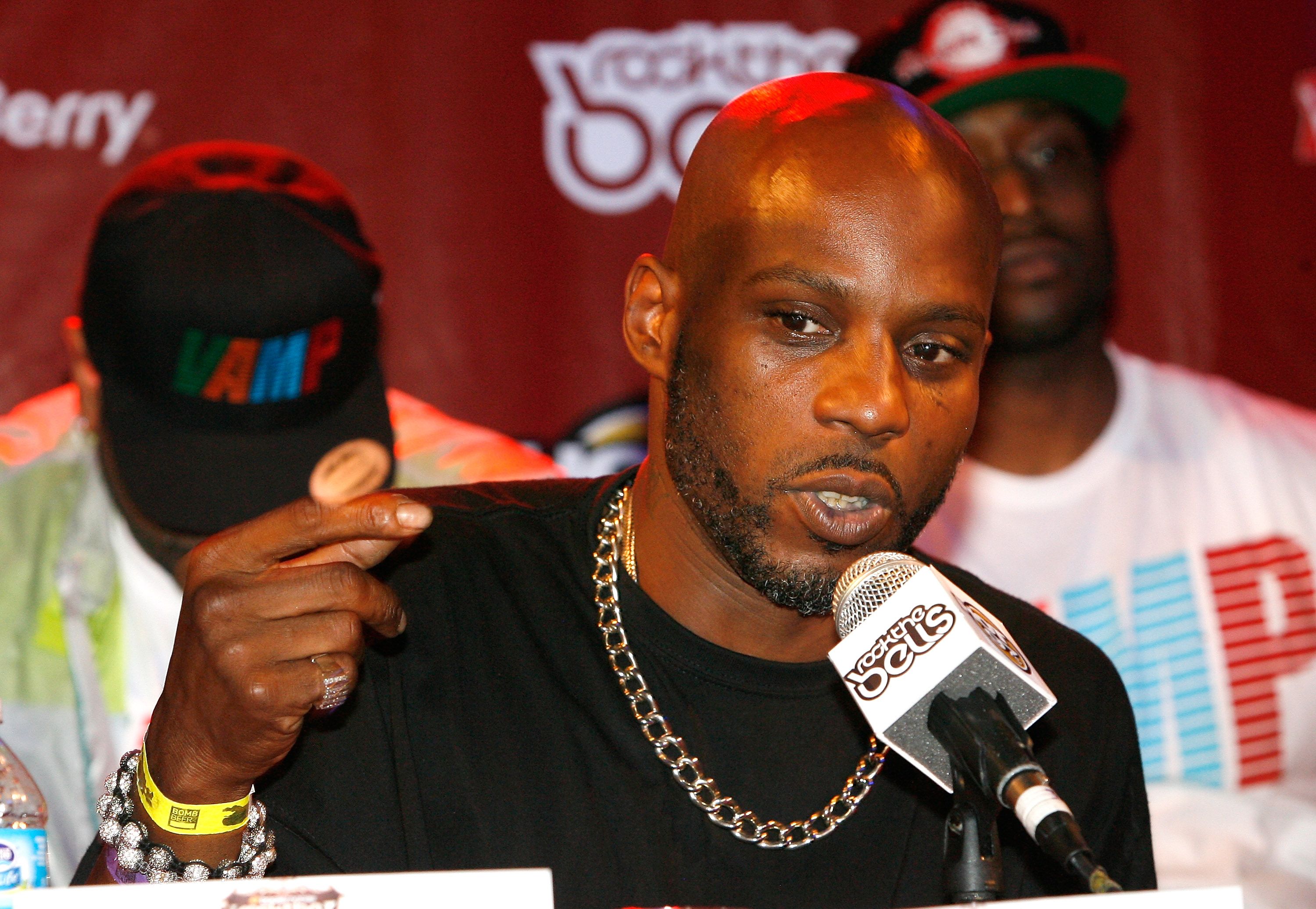 As of Monday, the family held a prayer vigil organized by the Ruff Ryders to the Rescue Foundation outside the White Plains Hospital. The vigil was graced by friends and well-wishers, all praying for his swift recovery.
In an earlier statement, DMX's family encouraged fans and well-wishers to extend prayers and good wishes to the icon while respecting the family's privacy.
Sources confirmed that the rap legend has remained in a vegetative state since experiencing the heart attack at about 11 p.m. on Friday.
Medics tried to revive him at least three times following his relapse, leading to oxygen deprivation for up to 30 minutes. Doctors believe the long-term oxygen deprivation severely affected his brain, hence, limiting his chances of survival.
His mentor tricked him into smoking marijuana laced with cocaine.
However, fans and relatives of the icon have remained hopeful. Following his hospitalization, the star's ex-wife, Tashera Simons, uploaded a video on social media, showing fans gathered outside the hospital, chorusing his song, "Where The Hood At."
DMX's children have also stood by him since his hospitalization, flying in from several parts of the country to walk through his challenging times with him.
Due to COVID-19 restrictions, the rapper's 15 kids could only go in to visit individually. Yet, they remain dauntless, standing outside the hospital in a show of love and support.
Remarkably, unlike his traumatic childhood, the 50-year-old strived to be the best father to his kids from nine different women. The hip-hop legend has been open about how his tumultuous childhood informed his drug addiction.
He got his first taste of drugs at fourteen after his mentor tricked him into smoking marijuana laced with cocaine. He has since remained on a downward spiral, battling drug addiction for decades.
In 2019, the icon went into rehab following a 12-month sentence for tax evasion. The star's reps explained at the time that he enrolled in rehab because he feared he might relapse again.
Before that, he completed a stint in rehab in 2017 in hopes of becoming a "better father, friend, and entertainer." As DMX remains in a critical battle for his life, the world awaits his recovery in hopes that he lives to witness just how many lives he has inspired with his struggles.