Kobe & Vanessa Bryant's Kids Capri & Bianka Fly Kites Barefoot on the Beach — See Sweet Moment
Vanessa Bryant is still left astounded by the death of her now-late husband, Kobe Bryant, but has said that her kids are resilient, taking time to capture beautiful moments with them. 
Recently widow to late basketball player Kobe Bryant, Vanessa Bryant, took to social media, showing off their gorgeous children. Their youngest daughters adorably flew their kites barefoot on the beach. 
In one photo of their little girl Bianka, she was running, wearing a blue and white polka-dot dress, with the wind elegantly blowing her hair up as well as the kite. The post received just over 180,000 likes in total.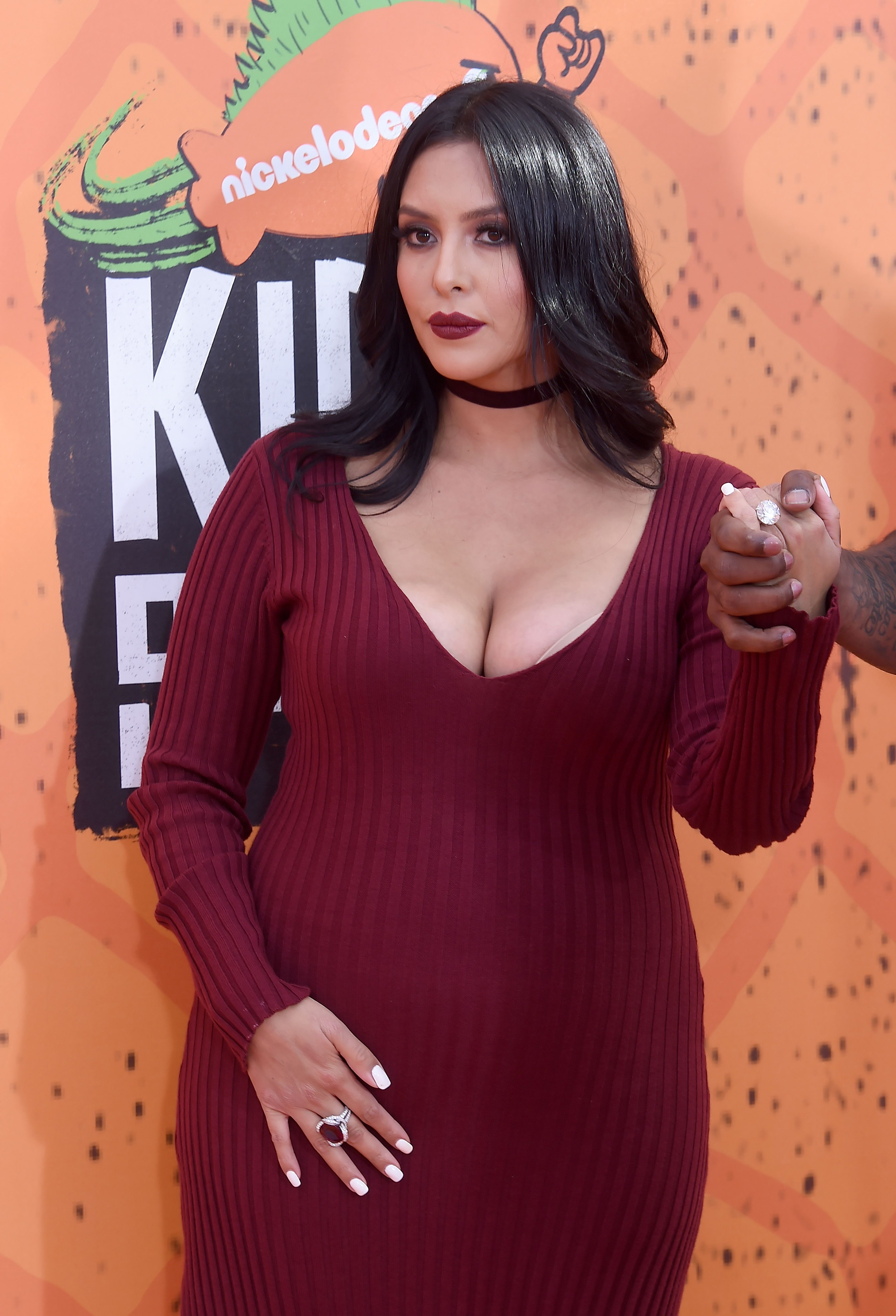 A DAY AT THE BEACH
There was also a post with video clips of the day at the beach. In one of them, Capri seemed to be learning how to fly a kite with her mother, who praised her every time she got it right, with a caption that read: 
"Kelly and Kristin, I love you. I'm so thankful for you. Xo ❤️🪁 #OurVillage ❤️."
In a subsequent clip, Capri was looking straight into the camera lens, her dark eyes glowing as she clapped her hands and smiled brightly. The number of views proved its popularity, reaching just over 470,000 in total. 
CAPRI AND THE SEA
The last photo was of little Capri sitting quietly and adorably on the beach, appearing to be looking at the glorious scenery. She sat on a red towel with the blue sea shimmering in front of her. 
Vanessa has claimed that when she first came across her late husband, it was love at first sight.
Looking in the distance, her cute little feet peeked out from under her dress, as her healthy dark brown and curly hair, which was tied into a bun, shone in the sun. The post received a total of 280,000 likes overall. 
I MISS YOU
Of course, even though the family is still able to celebrate the good times, the memories of their late father Kobe and sister Gianna still haunt them. On the first anniversary of when the two passed, Vanessa wrote a tribute. 
"Kob, we did it right. Gigi, you still make mommy proud. I love you!"
She also expressed her ongoing disbelief towards the fact that they are truly not here anymore. Of course, she didn't forget to mention just how intensively she misses her baby girl and husband. 
STRONG AND RESILIENT 
Vanessa has been incredibly open about Kobe's death and how the children are dealing with it. She has said that they are all strong, resilient, and the reason she kept moving through her grief. 
Speaking about Capri specifically, she said that the little one has Kobe's stare. She has shared a picture in the past claiming that Capri looks like her father's twin. 
Vanessa had claimed that when she first came across her late husband, it was love at first sight. They first met on November 27, 1999, where Vanessa claims there was an instant spark. 
The beginning was indeed fiery, with the two love birds getting engaged just six months after meeting. They nearly split for good in 2011 but ended up not going through the divorce.