Shaquille O'Neal Caught On Camera In Zales Generously Paying Off a Young Man's Engagement Ring
Sports news analyst Shaquille O'Neal did an act of kindness at a jewelry store in Zales by paying off a man's engagement ring debt. The encounter was caught on video and has since gone viral.
Former NBA star-turned sports analyst Shaquille O'Neal is not one to hold back from helping those in need. A TikTok video of the 49-year-old legend paying off a young man's engagement ring debt at a jewelry store in Zales has been making the rounds on the internet.
A copy of the video, shared by The Shade Room, shows the emotional moment of kindness. In the clip, the sports legend could be seen walking over to a man operating the cash register and a customer seemingly engrossed in a conversation.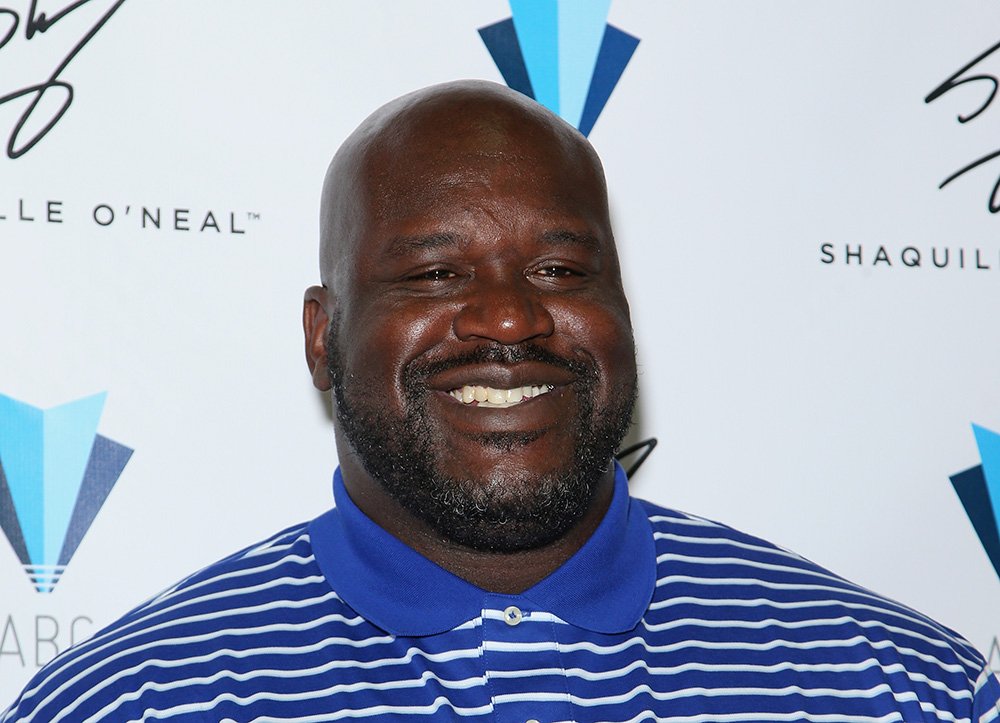 O'Neal produced his credit card and handed it to the cashier before proceeding to shake hands with the stunned customer. The former athlete patted the customer on the back and walked over to another jewelry stand.
During Tuesday's episode of "NBA on TNT," the icon explained the big moment, saying he noticed the customer upon walking into the store to shop. He heard the customer negotiating a payment plan for the engagement ring when he decided to step in. He recalled:
"At first, he didn't want to take it. He was like, 'Man, I can't do that.' I said, 'Don't worry about it. I do it all the time.' I'm just trying to make people smile, that's all."
After the generous deed, O-Neal, who admittedly had a thing for helping, agreed to pose for a photo with his newest fan. The sports analyst went on to explain another generous act he performed recently.
He recounted how he helped a woman and her daughter who had autism pay up the bills on some furniture. He concluded by pointing out that he always strived to do a good deed each time he left the house.
Before the incident, the icon was in the headlines for sponsoring the funeral of an 11-year-old girl.
That was unarguably true of the retired NBA star whose charitable nature precedes him. One of his notable deeds, which somehow caught media attention, involved him acquiring a home for the family of a 12-year-old boy paralyzed in an Atlanta shooting.
O'Neal has also been known to make generous donations to charity foundations. Luckily, following each day of performing good deeds and putting smiles on faces, he always has one person to fall back to for a recap of the day's experience.
His ex-wife, Shaunie O'Neal disclosed that she once teased him about getting a girlfriend so he could stop randomly FaceTiming her.
"I'm just trying to make people smile... That's all."@SHAQ helped a young man out at a local jewelry store by paying for his engagement ring. pic.twitter.com/eK8n0YHGb7

— NBA on TNT (@NBAonTNT) April 7, 2021
O'Neal's history of generosity dates back several decades. However, he has been on the headlines for such deeds more frequently in recent times. 
Last July, the basketball legend was caught on a police video helping out a stranded driver in Florida following an accident. According to the police reports, the star remained with the driver until first responders arrived.
Before the incident, the icon was in the headlines for sponsoring the funeral of an 11-year-old girl, Keshon Batiste, who died in a car crash in Louisiana. He offered the family the sum of $4,000 to cover the remaining funeral expenses.
O'Neal has indeed continued to shine through his good deeds, letting his reflection cast on the beneficiaries and putting smiles on their faces.