Ree Drummond's Daughter Alex Gives Update On Her Dad & Cousin After Their Accident Last Month
Food writer Ree Drummond's children Alex and Todd took to social media to give their fans an update on their father and cousin's condition following their accident.
On the recent episode of "Ask Alex," Ree Drummond's daughter Alex and her brother Todd gave fans an update on their dad Ladd and his nephew Caleb.
On the Pioneer Woman Magazine's Instagram account, Alex captioned the post: "Ask Alex – Ranching Edition!" The pair shared a 28-minute video of them during a Live Q&A with their fans.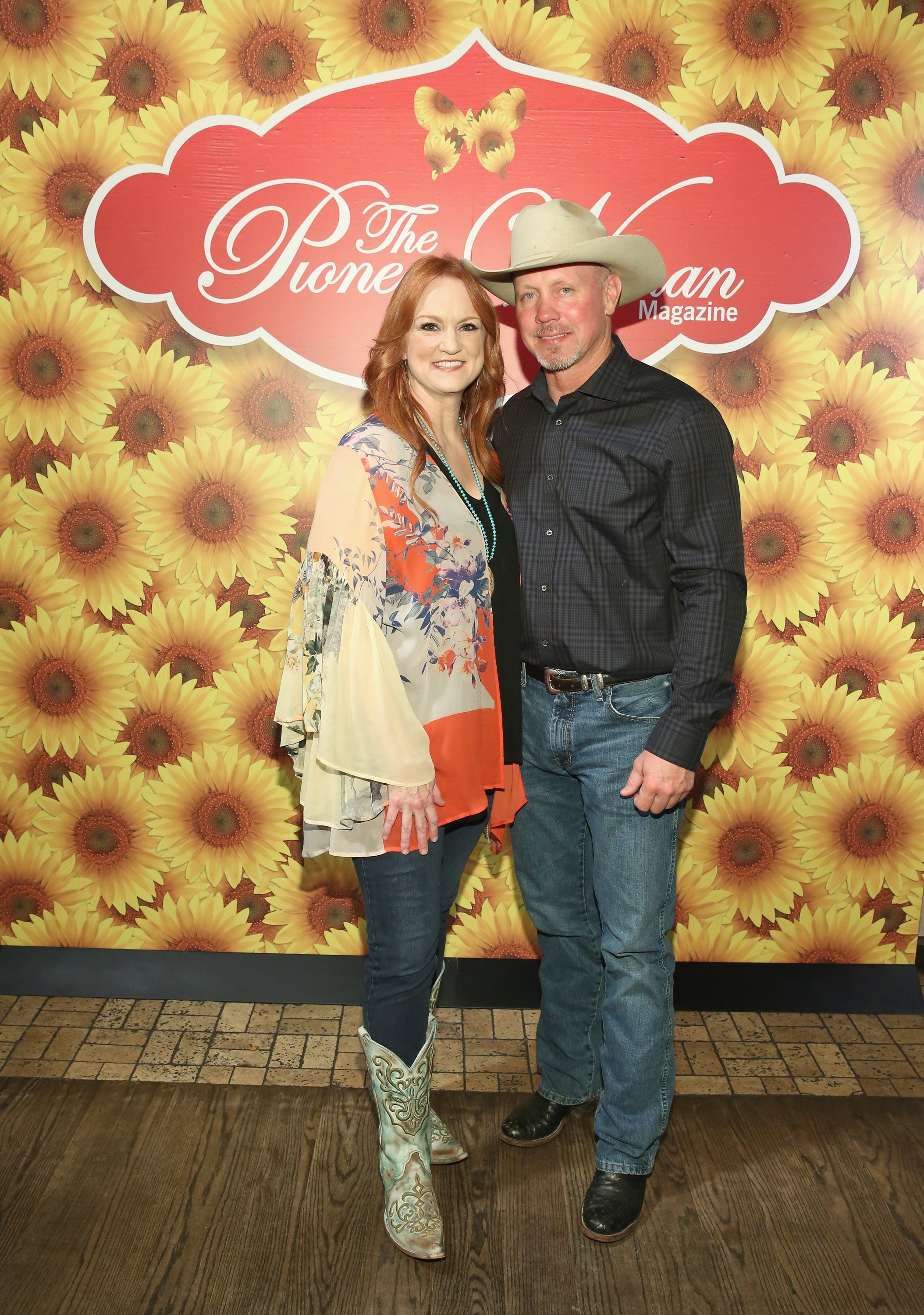 ALEX PROVIDES A HEALTH UPDATE
While some followers asked them random questions, others were interested in their father's recovery following the accident that happened at the ranch. Alex mentioned that many people are wondering how her dad is doing.
"He's doing a lot better; he's recovering, he's starting to get back into the ranch work. He was burning today, so he's recovering, though. His mobility is a little limited right now. He's doing a lot better," she said.
She also shared that her cousin is doing much better and that everyone is healing up. Alex further explained that her father had broken neck issues and needed surgery, but he is healing from that.
17-year-old Todd chimed in and gave fans more insight into Caleb's recovery process. "He's doing good; he's pretty much all healed up and back to his normal life," he disclosed.
WHAT WENT DOWN
When their mom found out that their dad had been involved in an accident on the ranch, her knees buckled. Ladd and Caleb had been putting out a wildfire in early March when their trucks collided, leaving them injured.
Ree later revealed that her nephew broke some ribs, experienced a bad concussion, and endured a few other injuries. As for her husband, he broke his neck in two places.
A patrol report revealed that the incident took place about eight miles west of Pawhuska. Ladd and Caleb were each driving a Himmat Fire Truck on County Road N3660.
They were both driving from opposite directions when the trucks hit one another head-on due to high winds on a gravel road that caused visibility to be decreased.
Neither Ladd nor Caleb were wearing a seatbelt, according to the report. 
LADD & CALEB'S INJURIES
Days after the crash, Ladd's wife took to her blog post and shared that he was stiff but could walk around immediately after the collision, so he refused medical attention.
He made that choice because he wanted the paramedics to focus on Caleb. So he drove himself to the hospital to seek medical attention for his injuries, whereas Caleb was transported by ambulance.
TIGER WOODS IN RECOVERY
As the pair continue to heal, golfer Tiger Woods is also recovering from his car crash. Since the single-vehicle crash that sent him to the hospital, he has returned to his home in Florida.
According to US Today, last month, he took to Twitter to announce that he is now recovering from home. The 15-time major champion thanked the medical staff and showed gratitude for all the support he received from friends and fans.