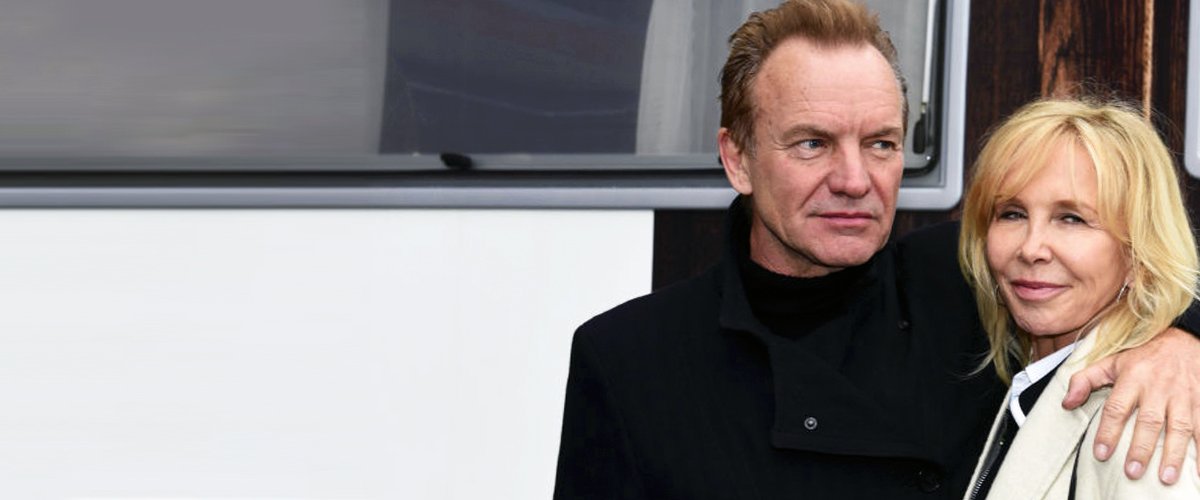 Getty Images
Trudie Styler Is Sting's Wife of Almost 3 Decades and Mom to 4 of His 6 Kids —Get to Know Her
Long-lasting marriages in the entertainment industry are not so frequent, but they're certainly not impossible. Sting and Trudie Styler know it firsthand as they've been together for over three decades.
Born in January 1954, Trudie Styler is an English actress, director, and producer who studied at the Bristol Old Vic Theatre School and is better known for acting in "Kelly Monteith," "Empire," and "Falling Water." Also, she's Sting's wife.
The couple met in 1982, and he fell in love with her instantly. At the time, Sting was still married to his first wife, Frances Tomelty, who happened to be Styler's friend. The affair was criticized, but their love has stood the test of time.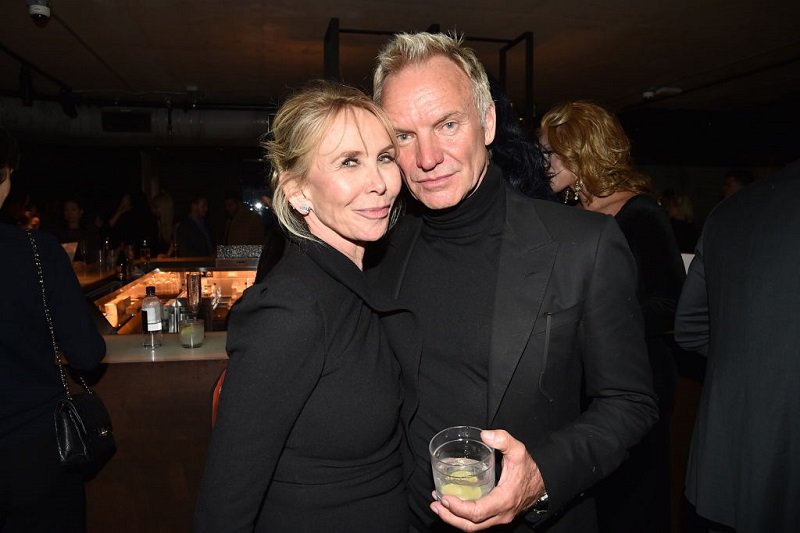 Trudie Styler and Sting on January 10, 2018 in New York | Photo: Getty Images
STING AND TRUDIE STYLER'S CHILDREN
Sting and Styler started having children shortly after getting together. Their first kid, Brigitte "Mickey" Sumner, was born in 1984 and is currently an actress with credits in "American Made" and "Battle of the Sexes."
The couple's second child, Jake, joined the family in 1985 and is currently a model and director. He has worked with famous musicians like Bruno Mars and Damien Marley.
Eliot, Styler and Sting's third kid, was born in 1990. Just like her famous dad, she became a musician and is now known as Vaal. Her most recent album, "Nosferatu," was released in 2019.
Giacomo is the couple's youngest kid as he was born in 1995. He decided to follow in his mom's footsteps and became an actor. One of the most popular films he's worked on so far is "10,000 Saints," which stars Ethan Hawke.
Sting also shares two children with his first wife. Joe, his eldest, was born in 1976 and is a singer, songwriter, and bassist. As per Fuchsia, Sting and Tomelty's daughter, she is an actress, writer, and producer.
While Sting has a big family, he never really intended to have children as all of them were accidents – the "happiest accidents" of his life as they all grew up to be "remarkable" people.
[Trudie Styler] was appointed UNICEF's ambassador in July 2004.
Coming back to Trudie Styler and Sting's relationship, they married on August 20, 1992, and have been together ever since. Styler once admitted that she and her husband were busy people, which keeps things interesting.
She also said they were devoted and attracted to each other. The actress gets along with Sting's eldest kids, too, as they have spent "amazing" and "funny" Christmas holidays together.
The singer confessed in 2020 that it was "kind of a miracle" that they're still married, but they like each other, don't take their relationship for granted, and make sure to not only be lovers but good friends to each other. He added:
"Love is passion and all of that stuff, but actually liking somebody and enjoying someone's company is something slightly different, and it lasts longer."
While Sting is definitely the most famous person in the relationship, Styler has also accomplished a lot in her life. Apart from her career in the entertainment industry, she was appointed UNICEF's ambassador in July 2004.
One year later, Trudie Styler received the Danny Kaye Humanitarian Award for her commitment to the organization, the highest accolade a UNICEF's ambassador can get.
In her ambassador position, Styler has visited Sri Lanka to witness the emergency education provided by the organization, and Pakistan to check the projects supporting the Build it Back Better campaign following the 2005 earthquake.
She has also helped raise millions for UNICEF's work through fundraising events and supported water projects to deliver clean water to different communities in highly polluted areas of the Ecuador rainforest.
Apart from that, Trudie Styler has been working hard to preserve the Amazon rainforest and help in indigenous matters since the 80s and even co-founded the Rainforest Fun. She's got a big heart.
Please fill in your e-mail so we can share with you our top stories!