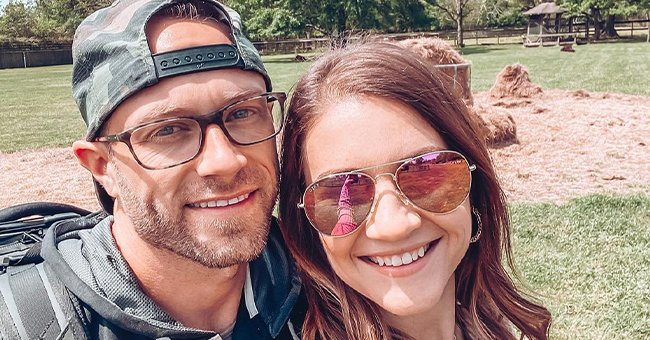 Instagram/dbusby
'OutDaughtered's Adam & Danielle Busby Mark Their Quints' 6th Birthdays with Touching Tributes
The Busby family from "OutDaughtered" celebrated the Quints' sixth birthday this week, and parents Adam and Danielle shared sweet messages on Instagram.
The "OutDaughtered" parents Adam and Danielle Busby shared adorable posts on Instagram to start the Quints' birthday celebrations. They turned six this week in April.
Danielle posted an adorable group shot of the girls wearing matching t-shirts that said it was their birthday. Each one of the girls wore denim shorts and a different colored bow in their hair.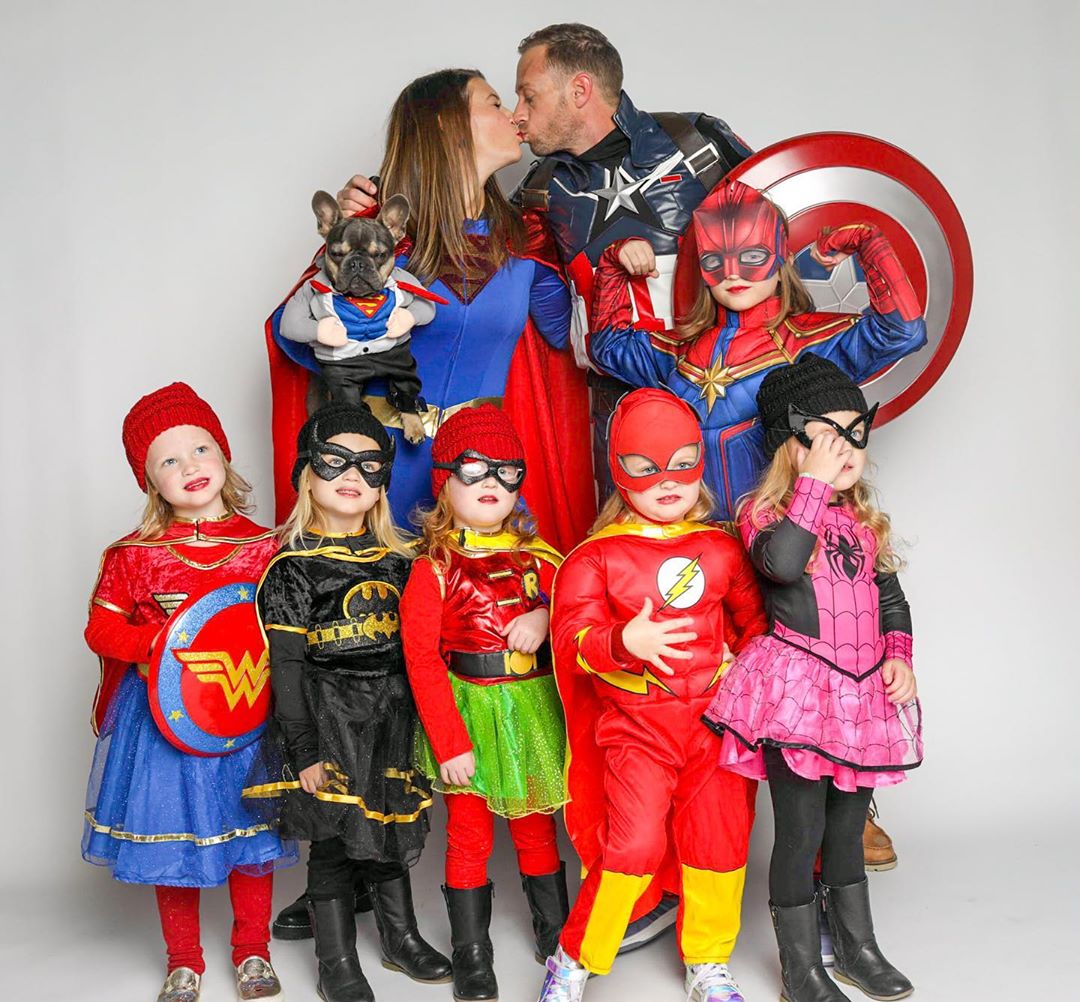 The "OutDaughted" Busby family pictured in superhero costumes. | Photo: Getty Images
Dad Adam shared a sweet collection of photos of the girls when they were tiny premature babies in the NICU. The photos were close-ups of the girls. Each showed their different personalities.
Fans of the Busby family took to the comment section of both posts to wish the girls for their birthday. Adam wrote that time flies as the five girls were already turning six years old. Part of his caption read:
"You girls have come a long way from being little miracle babies in the NICU, to my sassy little beauties. Daddy loves you so much."
Danielle wrote in her birthday message that she could not believe the girls were turning six. The mother of six shared that she was excited to see what the next year would bring the Quints.
The Quints' older sister, Blayke, just celebrated her birthday this past weekend. Danielle shared a glimpse into the day on Twitter, which involved a Spa evening at a hotel with friends.
Her parents wanted to make her 10th birthday extra special as she could not celebrate her birthday properly last year because of the COVID-19 pandemic. It definitely looked like her parents made up for it.
Danielle shared a gorgeous photo of Blayke and her friends posing with a llama. The girls were laughing and smiling as they posed in matching t-shirts. Danielle shared that it had been a 48-hour long celebration:
"We had the BEST time, and actually the best two days! I love seeing this girl smile & laugh, and we made that happen 24/7 the last 48hours."
Danielle shared many other adorable photos of Blayke's birthday celebrations on Instagram. It will be exciting to see if the Busby's have big plans for the Quints' birthday this April.
They were born in April 2015 and were America's first all-female set of quintuplets. They were born 14 weeks early via a Cesarean section. They spent a bit of time in the NICU before going home. The last baby left in July 2015.
Although their whole delivery was only four minutes long and there is not much difference between the first and the last baby born, it is interesting to know their birth order.
The oldest are identical twins, Ava Lane and Olivia Marie. The third born is the only Busby child with red hair, Hazel Grace. The naughtiest and fourth born is Riley Paige, while the last is Parker Kate.
Please fill in your e-mail so we can share with you our top stories!