Nick Cannon & Brittany Bell's Son Golden Hugs His Sister Powerful Queen In Heartwarming Photos
Brittany Bell delighted her fans with a heartwarming carousel of photos of her two adorable kids, Golden and Powerful, who she shares with "Masked Singer" host Nick Cannon.
Fans could feel the love in a recent Instagram post shared by former pageant model Brittany Bell. The doting mom posted several snapshots of the two beautiful children she shares with television mogul Nick Cannon.
The black and white photos showed the couple's first child, Golden Cannon, embracing his sister, Powerful Queen Cannon, as they sat together on a carpeted stairwell.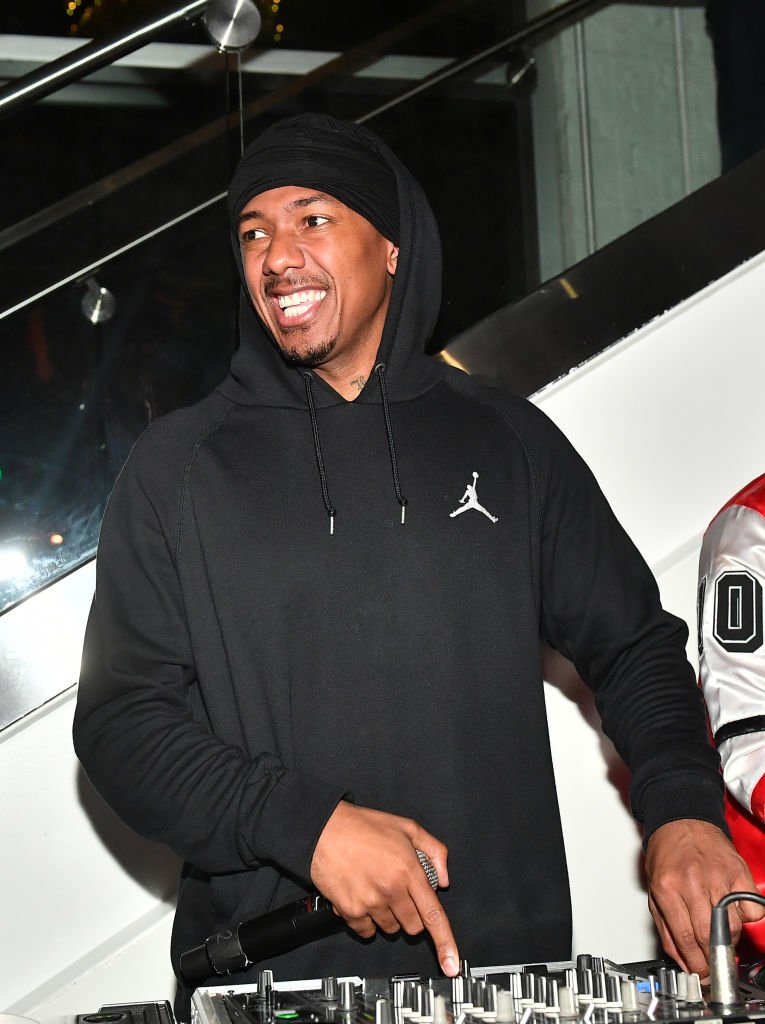 In the heartwarming snaps, Golden and Powerful were captured in cool matching attire, with Golden rocking a T-shirt that read "biggie" while his sister's T-shirt cleverly read "smalls."
Golden paired his T-shirt with jeans, sneakers, and an oversized baseball cap worn backward, and Powerful looked baby-chic in dark pants, fluffy slip-on shoes, and a black bow over her head.
Golden was the doting big brother as he affectionately hugged his sister throughout the shoot, although it was evident the sweet baby couldn't quite sit still. In the last snaps, Golden can be seen laughing as Powerful bites on his finger. Bell gushed:
"You guys... ? Biggie | Smalls."
Bell's fans expressed their love for the photos with heart-face emojis and adoring compliments. "Cuteness overload," wrote one person while another said, "[Powerful's] growing so fast. Didn't you just give birth...sheesh."
Bell welcomed her baby girl just over three months ago in time for Christmas. The 2010 Miss Arizona USA announced the news on her Instagram with a cute family photo with Cannon and their four-year-old son.
Cannon previously dated Jessica White until August 2020, when Bell confirmed her pregnancy.
The excited mom revealed that Cannon was by her side as she delivered their daughter via natural waterbirth. The "Love Don't Cost A Thing" actor also featured in one of the snaps cradling the newborn baby.
Cannon was supportive of Bell throughout her pregnancy, which she announced via Instagram back in June. The "Drumline" actor was even present for Bell's luxe baby shower in November.
The party, held at a Japanese-style teahouse, had a small guest list of close family and friends, and Cannon's presence reignited rumors that the couple had rekindled their on-and-off relationship.
Cannon and Bell's relationship dates back to 2015, after Cannon's marriage to Mariah Carey ended. In 2017, the former NBA dancer welcomed her first child with Cannon, although they were reportedly on a break.
In 2020, rumors began swirling that the couple was back together after they were spotted leaving a restaurant where Bell celebrated her 33rd birthday. Cannon previously dated Jessica White until August 2020, when Bell confirmed her pregnancy.