Mellody Hobson Is George Lucas' Wife and Proud Mother of Their Daughter Everest — Get to Know Her
Mellody Hobson has been married to George Lucas for over seven years. A successful woman in her own right, Hobson is every bit inspiring to the average African American woman. Here's a look into her life!
"Star Wars" creator and legendary filmmaker George Lucas is happily married to Mellody Hobson, a renowned figure in America's business and investment industry.
Who is Mellody Hobson? What is her success story? How did she meet Lucas? Read on to learn more about the 52-year-old who has made a name for herself against all odds.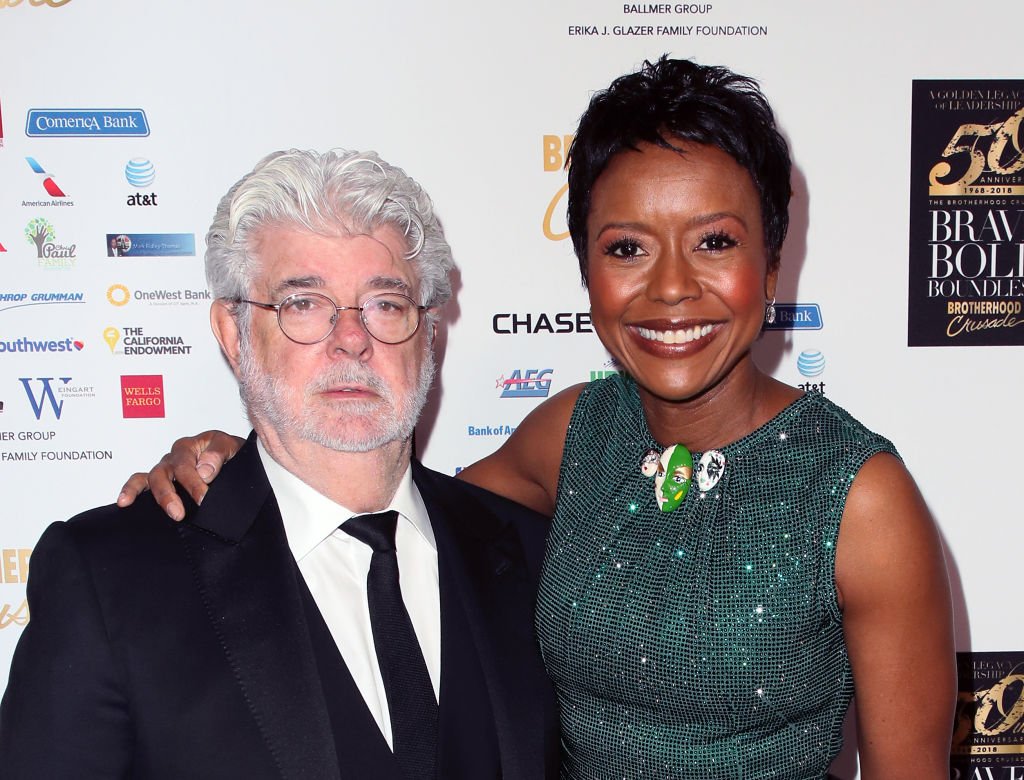 HOBSON'S CHILDHOOD 
The youngest of six children, Hobson, was born on April 3, 1969, to Dorothy, a single mother. While growing up, little Hobson would accompany her mom to fix apartment buildings expected to be sold as condos.
With no father in the picture, Dorothy was left with the sole responsibility of raising and taking care of her six children. Expectedly, the family went through some tough times financially.
Despite the hard times, Dorothy insisted that her family live in the North and South parts of Chicago, where she believed her kids would have access to the best opportunities and schools.
Lucas and Hobson welcomed their only daughter together, Everest, via surrogate. 
While attending the St. Ignatius College Prep, Hobson was said to have a burning passion for learning new things, a trait that would later propel her into success.
Hobson's enthusiasm for knowledge caught the attention of John Rogers, founder, and CEO of Ariel Investments, who was widely known for recruiting minority students to his alma mater Princeton University.
Hobson was present at every recruiting event Rogers sponsored at the time. At one of the dinners, Rogers introduced her to Senator Bill Bradley— another important part of her success story.
HOBSON'S RISE TO SUCCESS
Though Hobson is known as George Lucas's wife, the 52-year-old has created an identity for herself outside of her husband — a successful black businesswoman.
After graduating from Princeton, Hobson returned to Chicago to work for Rogers. With an impressive work ethic and a tireless passion for her job, she gradually rose to the top, making a name for herself as one of the few African American women in the investment industry.
Hobson closed deals with leaders of some of America's top investment companies with little or no help. In 2016, she was also the lead negotiator in the purchase of DreamWorks Animation by Comcast.
Hobson also maintained contact with Senator Bradley, campaigning tirelessly for him during his presidential bid in 2000. As of 2016, she had reportedly made $214,000 in campaign contributions to many democratic candidates since 1994.
In 2020, Hobson made history as the only black female chair of an S&P 500 company after Starbucks promoted her from vice-chairperson to board head.
Additionally, Hobson is largely involved in philanthropic works and an active member of several non-profit organizations in Chicago and across the United States.
A board member for The Chicago Public Education Fund, the George Lucas Education Foundation, and chairwoman of After School Matters, Hobson remains committed to using her voice where it counts.
HOBSON AND LUCAS'S LOVE STORY
With a bank account boasting millions and a large network with some of the country's most popular figures, it was only a given that Hobson would settle for a man to compliment her success.
The investment mogul met "Star Wars" creator George Lucas at a business conference and soon hit it off with him. The duo dated for nearly five years before making their relationship public.
In 2013, Lucas and Hobson tied the knot in a beautiful Chicago ceremony that saw Bradley walk her down the aisle and legendary music acts like Prince and Motown giving concert-worthy performances.
Friends and family of the couple admit that Lucas has had a calming effect on Hobson's busy life. Together, the duo has built a beautiful family with their daughter Everest.
HOBSON'S MOTHERHOOD EXPERIENCE
On August 9, 2013, only a few months after their wedding, Lucas and Hobson welcomed their only daughter together, Everest, via surrogate. She is the first and only biological child of the duo.
Despite being public figures, Hobson and Lucas kept their daughter away from the spotlight for about five months until January 2014, when the toddler's picture was released. She looked every bit adorable!
Now seven years old, it is not unusual to find Everest making appearances on her mom's social media pages. Last October, Hobson shared an adorable picture capturing a sweet mother-daughter moment between them, and it was nothing short of beautiful.
Whether in business, love, or parenting, Hobson is one to give her all. And with Lucas by her side, there is no doubt this 52-year-old is sure to achieve even greater feats in years to come.