Look Inside Anna Chlumsky's Life — She Is Married to a Former Army Officer and Has 2 Daughters
Actress Anna Chlumsky's life has played out in the spotlight since her days as Vada Sultenfuss in the movie "My Girl." Three decades later, the former child star has grown into a successful actress, happily married with two children.
Anna Chlumsky, the American actress, rose to fame in the early '90s with her portrayal of Vada Sultenfuss, an 11-year-old girl living in Madison. The movie, which became a hit, paved the way for her to star in other notable movies.
Thirty years after her rise to stardom as a child star, the actress has accomplished a lot, both career-wise and in her personal life. Today, in addition to being an award-winning actress, Anna Chlumsky now has a successful marriage, with two kids to show for it.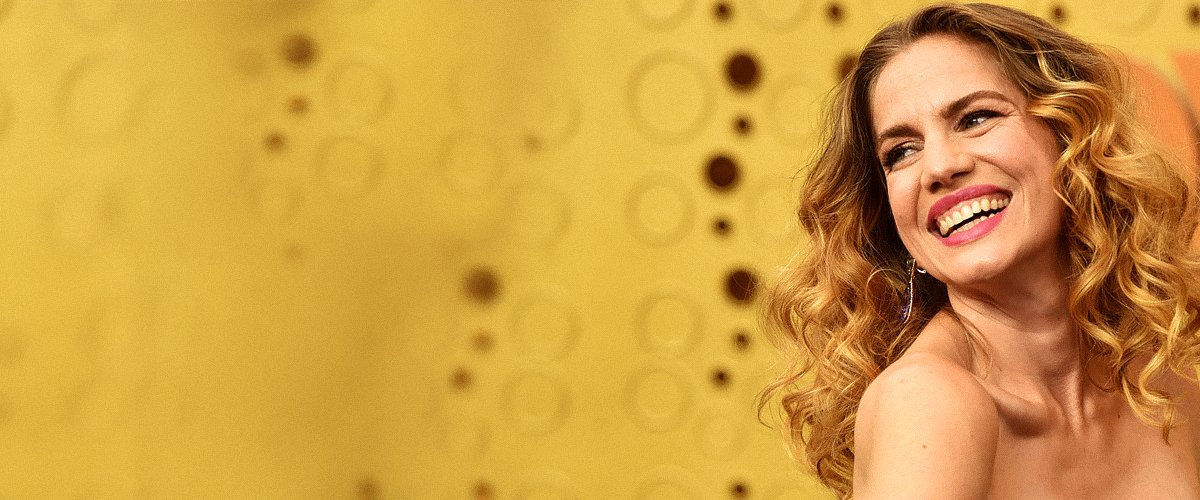 CHLUMSKY'S LIFE AFTER CHILDHOOD FAME
Following her stint on "My Girl" and its 1994 sequel, "My Girl 2," Chlumsky became Hollywood royalty. She went on to star in movies like "Trending Mom," "Gold Digger: The Secret of Bear Mountain," and many television series, all in her teenage years.
In 1999, the actress took a hiatus from acting to pursue a college degree at the Chicago University. After obtaining a BA in international studies, she proceeded to work as a fact-checker and later as an editorial assistant for HarperCollins.
However, after six years of exploring other fields, Chlumsky returned to her Hollywood roots, enrolling at the Atlantic Acting School, Manhattan, to hone her skills. After that, she made her big return to the big screen.
Join us on Facebook Live at 1pm with @VeepHBO star @AnnaChlumsky as we chat all things travel. pic.twitter.com/yYh77eH2Oj

— Travel + Leisure (@TravelLeisure) April 5, 2016
CHLUMSKY'S BREAKTHROUGH ROLE
Chlumsky was eleven when she landed the lead role on "My Girl," starring alongside former child star McCaulay Culkin.
Her character, Vada Sultenfuss, was a hypochondriac preteen residing in a Madison neighborhood in Pennsylvania with her dad, who was a widower. The movie centers around the death-obsessed Vada, whose biggest fear was that she killed her mother.
As the 11-year-old navigated through life as an adolescent, she soon learns to come to terms with some new realities, including her puberty changes, a future stepmom, and the death of her best friend, Thomas J, played by Macaulay Culkin.
Dude! Marvelous matinee!!! https://t.co/nssKVx6wCN

— Anna Chlumsky (@AnnaChlumsky) April 26, 2015
The movie received widespread critical acclaim, easily making Chlumsky the center of attention. That changes her life, her mode of thinking, the way she perceived friendship, and her education. All the while, the former child star had her mom on hand to call her to order before she slipped. 
After two years on the field, he returned to the US, and the arms of his then-girlfriend, Chlumsky.
According to the actress, her mom was always sensitive to people treating her differently and strived to prevent that. The actress grew up to appreciate the benefits of her mom's approach to her child-stardom.
COMING UP: @AnnaChlumsky (@VeepHBO, @LivingLoveBway) is our VIP on 3/16! Tix selling fast: http://t.co/ZDoW9IKnmB pic.twitter.com/gHCzdH0q5a

— NPR's Ask Me Another (@NPRAskMeAnother) March 10, 2015
HOW STARDOM IMPACTED HER
Anna Chlumsky has been open about the impact of her experience as a child star on her life in general. During an interview, she once said of the experience:
"It definitely makes you start to see the world in a different way in the sense you start to weigh who your friends were before and who your friends were after."
Despite her long hours on-set, periods of missing school to shoot, and resulting fame, the star admittedly considered acting a hobby throughout her childhood.
We put @AnnaChlumsky from @HBO @VeepHBO in the puzzle hot seat on 3/16 @BellHouseNY. Be there http://t.co/Fm7eDSunSI pic.twitter.com/8V16eSIyIp

— NPR's Ask Me Another (@NPRAskMeAnother) February 25, 2015
Another way her childhood fame affected the outcome of her life was by making it easier for the actress to land an agent when she eventually decided to return to the big screen after college.
ANNA CHLUMSKY'S CAREER SUCCESS
The 40-year-old made her big comeback post-college in 2005, starring as Mary Calvin in the seventeenth season of "Law & Order." She went on to appear in "30 Rock," "Cupid," "In The Loop," "Blood Car," and "12 Men Of Christmas."
Having fun on the #RedCarpet #SAGAwards are @lg_lauragomez & @AnnaChlumsky @AlSeibPhoto http://t.co/12FG6fWP8c pic.twitter.com/FUWA1FuuY3

— Cindy Hively (@cindyhively) January 26, 2015
In 2012, the icon's movie career took a favorable turn when she landed the role of Amy Brookheimer, a political aide, in the HBO series "Veep." Her performance in the series has earned the actress six Primetime Emmy nods for Outstanding Supporting Actress in a Comedy Series.
In addition to "Veep," some of Chlumsky's other successful projects include NBC's 2012 adaptation of "Hannibal," where she played Miriam Lass, and the Shonda Rhime's 2019 drama series, "Inventing Anna," starring as the lead character.
Great to be working w/wonderful @AnnaChlumsky on @VeepHBO. We also performed together in a @LabTheaterNYC play in '08 pic.twitter.com/EoMJJjjsJw

— Isiah Whitlock Jr. (@IsiahWhitlockJr) March 25, 2014
ANNA CHLUMSKY'S PERSONAL LIFE
The "Veep" star's personal life is as successful as her career. Since March 2008, she has been married to Army Reserve member Shaun So, whom she met at a dance party while they were students at the University of Chicago.
Anna Chlumsky and Shaun So became engaged in 2007, tying the knot the next year in an intimate wedding ceremony in Brooklyn. Their union of thirteen years has yielded two daughters.
Shaun So and Anna Chlumsky welcomed their first child, Penelope Joan, in July 2013. Three years later, the star birthed another daughter, Clara Elizabeth, born in August 2016. The quad has lived happily, as a peaceful family of four to date, with no scandal surrounding them.
Don't miss tonight's @e_FashionPolice Emmy Awards Special (9pm) with our special guest, from Veep, @AnnaChlumsky! pic.twitter.com/IwNIhkgLK4

— Joan Rivers (@Joan_Rivers) September 23, 2013
CHLUMSKY'S MOTHERHOOD EXPERIENCE
In all her years as an actress, taking on the motherhood role has been the most daunting, yet enjoyable for the 40-year-old. Opening up about her experiences as a mother of two, the icon admitted how cute it was to watch the two sisters empathize with each other and form their sisterly bond from the cradle.
This experience has made motherhood more fulfilling for the mother of two, despite her tasking work schedule. In another interview, Chlumsky admitted to loving the experience of parenthood.
Going further, she explained how becoming a mother herself taught her that there was no one way to be a good mom, as the definition varied with different individuals.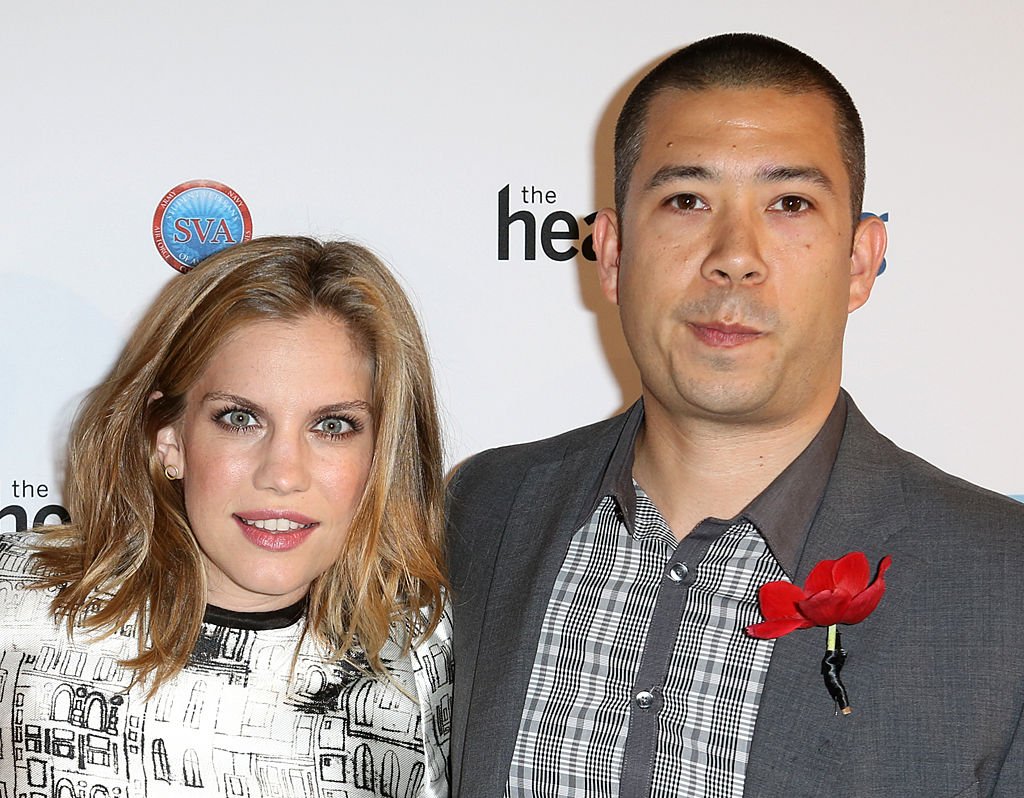 ANNA CHLUMSKY'S HUSBAND
Anna Chlumsky's husband, Shaun So is an American military veteran and an alumnus of the University of Chicago. Following his graduation from college, he enlisted in the US Army and was deployed to Afghanistan in 2004.
After two years on the field, he returned to the US, and the arms of his then-girlfriend, Chlumsky. He has since retired from the force, embracing entrepreneurial ventures.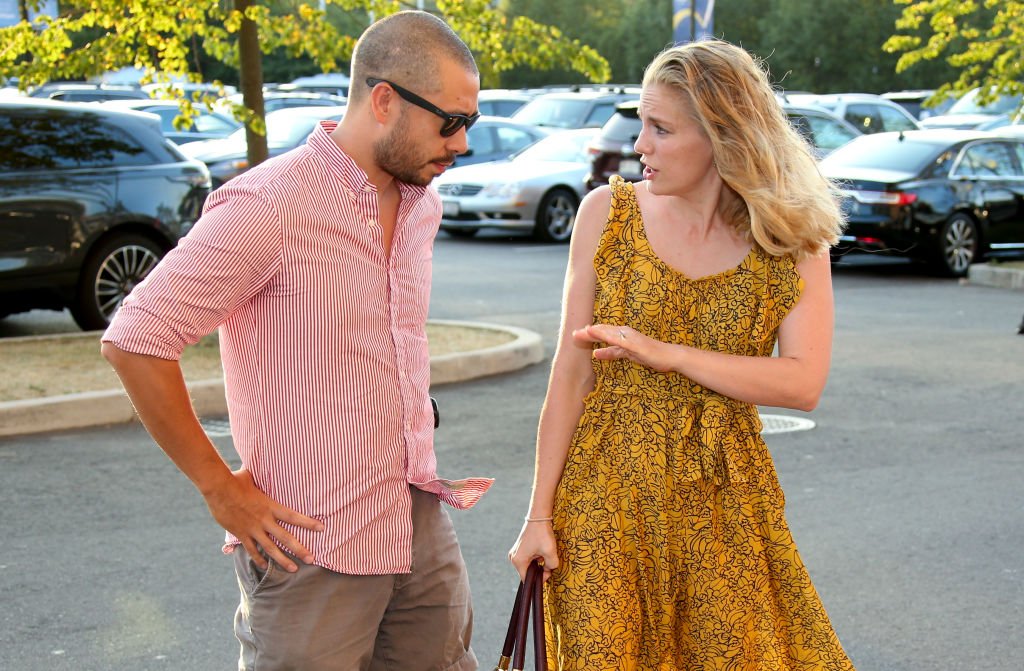 Today, So, whose parents were Chinese immigrants, serves as the CEO and managing partner of The So Company. With a successful husband, a trailblazing career, and two adorable daughters, it is safe to say Anna Chlumsky's life is the ideal definition of perfection.