Who Is Sofia Richie's New Boyfriend Elliot Grainge? — Here Are Some Things to Know About Him
Sofia Richie has made her relationship with Elliot Grainge Instagram official after sharing pictures of them kissing on her Instagram page on Wednesday. 
Sofia Richie caused a stir on social media on Wednesday after sharing a picture of herself and Elliot Grainge locked in a passionate kiss. 
The snapshot, which was part of multiple pictures Sofia shared in a post on her Instagram page, showed her kissing Elliot while they sat on different chairs. She also shared another snapshot of them hugging.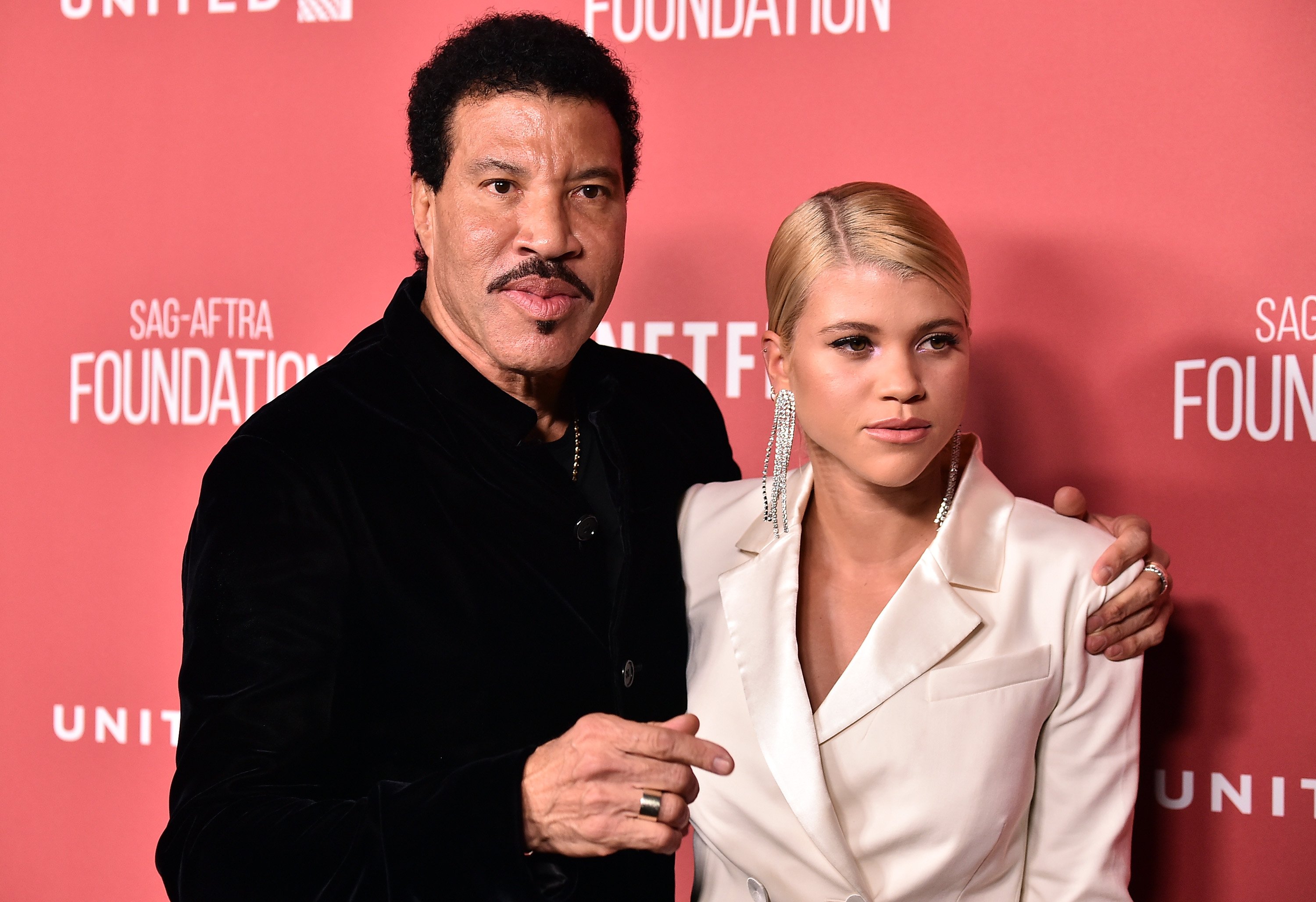 These pictures come two weeks after Sofia posted a photo of them posing for a selfie while on an elevator, wearing their facemasks. That particular post got many of her fans asking who the man behind her was. 
With her latest post, Sofia has confirmed her relationship with Grainge, but for those wondering who he is, here are some things to know about him. 
MUSICAL BACKGROUND
Elliot is the CEO of indie record label 10k Projects. He has had a love for music since his childhood days. His father, Lucian Grainge, is the chairman and CEO of Universal Musical Group. 
Lucian has worked with elite artists like Sir Elton John, Amy Winehouse, The Rolling Stones, Rihanna, and Katy Perry. He was named Billboard's first-ever Executive of the Decade and has a star on the Hollywood Walk of Fame. 
Lucian, a London-born executive, was also knighted by Queen Elizabeth in 2016, adding to his long list of honors and achievements. 
HE GREW UP IN THE U.K.
Elliot currently lives in Los Angeles but grew up in the U.K. where he nurtured his musical skills under his father's tutelage. He has previously revealed he learned a lot from his dad's negotiating style, which he said showed how transparent, honest, and sensible Lucian was. 
ELLIOT IS SELF-MADE
Elliot is also a graduate of Northwestern University in Boston. After graduating, he moved to Los Angeles where he started 10K Projects, signing rappers like Tekashi 6ix9ine and Trippie Redd. 
Since its inception, the record label has garnered 18 gold and eight platinum/multi-platinum singles. Forbes also named him on its "30 Under 30" list in 2020. 
HE IS AN EMINEM FAN
Elliot has a wide-ranging taste when it comes to music, but there is one rapper that stands out for him, and that is Eminem. He has previously revealed his love for the "Stan" crooner.
He stated that he thought Eminem was the coolest person. Elliot also believes Eminem helped take hip-hop to the next level in terms of having a global reach. 
ELLIOT IS A PRIVATE PERSON
While Sofia is known for posting regularly on social media, the reverse is the case for Elliot, whose Instagram account is private while he is yet to post anything on Twitter since 2019. 
SOFIA'S FAMILY APPROVES 
A source revealed Elliot and Sofia had been friends for years and that he is close to her brother, Miles. The source further said it is nice for her to date someone her family likes and approves of, adding that the adorable couple is happy together and having fun. 
Elliot adds to the swoon-worthy men Sofia has dated over the years. His relationship with her comes after she split from Scott Disick last year after dating for three years. 
Sofia has also been linked to Jake Andrews, soccer star Samir Nasri, Justin Bieber, and Brooklyn Beckham. While skeptics wait to see how her relationship with Elliot plays out, her loyal fans would hope it goes the long haul. Only time will tell!