'Law & Order' Star Ice-T's Wife Coco Looks Mind-Blowing Rocking a Tight Striped Pink Dress
Coco is much more than just a pretty face, with "Law & Order" star Ice-T speaking about what a wonderful mother she is. That being said, she still knows how to rock the camera.
"Law & Order: Special Victims Unit" actor Ice-T's wife Coco Austin blew all her loyal fans' minds with a recent photo posted on social media. In the gorgeous Instagram shot, she wore a tight striped pink mini dress.
She struck three different poses in three different sections of the picture. In the left and right sections, she stood sideways, giving the camera a side glance, while in the middle one, she looked straight forward and stuck her hip out.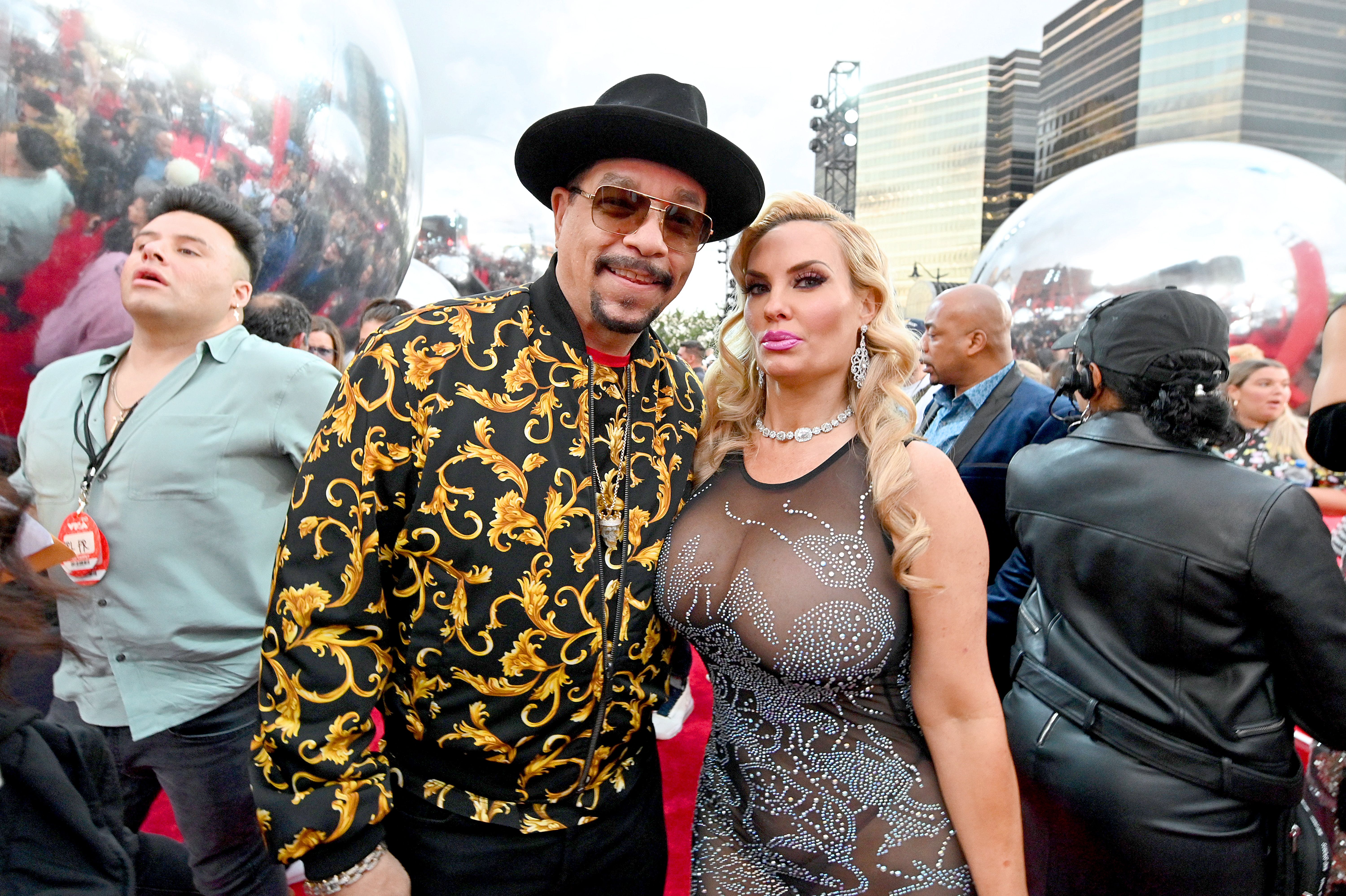 PINK AND PETITE
In the first part of the caption, she greeted the springtime with a pink flower emoji - the same color as the dress she was wearing in the Instagram post. Carrying on, she wrote: 
"When people meet me in real life the first thing they pretty much say is...' I didnt realize how small you are.'''
She continued even further, stating that the media makes one look as though they are much taller than they are. She then listed out her body measurements as well as hair and eye color.  
BLONDE AND BEAUTIFUL 
Wearing a mini dress with light and dark pink stripes that hugged her body, she showed off her stunning curvaceous figure. Her stilettos matched as they were colored bright pink themselves and accentuated her toned legs. 
Speaking about family life in general, Ice-T explained that many people expect their household to be filled with drama.
Austin rocked that classic 'blonde bombshell' look as she combined her rosy clothes with white pearls and her striking blonde hair. The post was incredibly popular, receiving just over 30,000 likes in total. 
QUALITY TIME
Austin also loves spending time with her adorable daughter. She took her little one to the salon, where they both spent some quality mother-daughter time receiving a pedicure and a manicure.
Speaking about the experience, the actress, model, and doting mother said that she takes Chanel to the salon to get her toes done on a semi-regular basis. However, she said Chanel wanted to get her hands done as well this time.
GREAT MOTHER
Speaking about Austin and their daughter's relationship, Ice-T said that his wife had surprised him through her beyond wonderful motherly skills - which the rapper didn't expect, continuing to say:
"There's always good times with kids, but sometimes it's rough. She goes right through them. I've never heard her complain."
Speaking about family life in general, Ice-T explained that many people expect their household to be filled with drama.  However, he stated that this is definitely not the case and that their life is actually quite low-key.
Austin and Ice-T celebrated their 20th wedding anniversary last year.  Both of them took to social media, sharing sweet tributes on Instagram, with Austin taking to the caption and expressing how quickly the years had flown by.
In his caption, Ice-T expressed that their relationship is still going strong. Austin has communicated that a big reason why their marriage is so sturdy is that she submits to him.