Keshia Knight Pulliam Wears a Tight Black Dress on Her 42nd B-Day as Her Fiancé Posts a Tribute
"For Better or For Worse" star Brad James asked his now-fiancée and talented actress, Keshia Knight Pulliam, to marry him near the end of last year, and it appears that he loves showing off his lover online. 
Taking to Instagram, actor Brad James posted a picture of his other half, Keshia Knight Pulliam, on Instagram to celebrate her birthday. She also took a photo of herself looking stunning in a tight black dress to commemorate her 42nd.
In her fiancé's Instagram post, Pulliam stood by a director's chair. She leaned her arm on the chair while standing in a confident position and giving the camera a cheeky smile, her dark eyes glowing at the lens.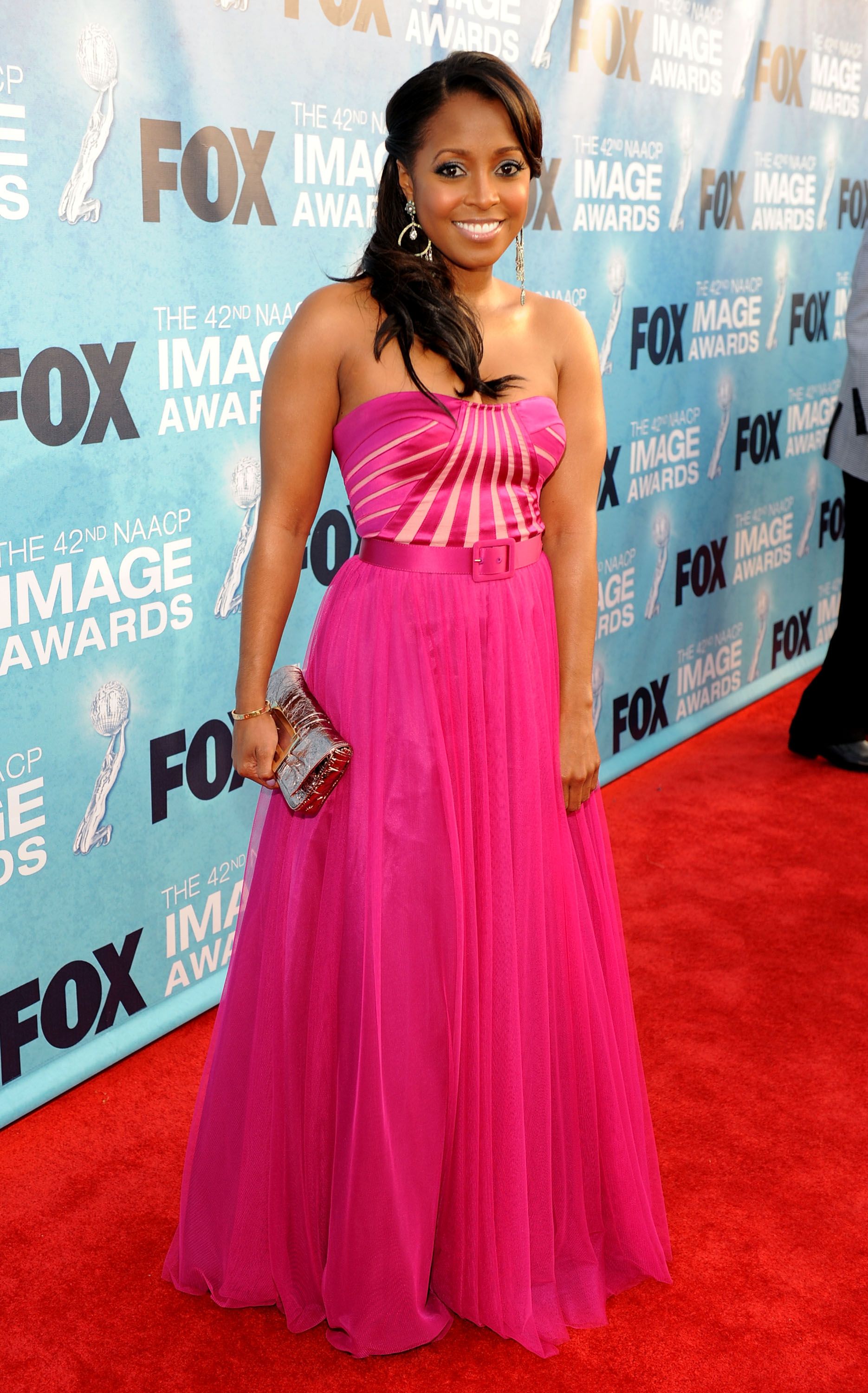 THE BIRTHDAY GIRL 
She was in full black, with tight jeans and a long-sleeved shirt that rocked slightly see-through sleeves while wearing sky-high dark stilettos, all matching her skin tone and sleek hair. Taking to the caption, James wrote: 
"Cheers to the Birthday Girl. 😘 🎂🎂🎂"
A pink envelope lay on the director's chair, which was assumably a birthday card. Fans and followers loved the picture, wishing her a happy birthday, sending cake emojis through, and leaving just over 14,000 likes behind. 
TIME TO CELEBRATE
In her post, Pulliam wore a dress that hugged her body tightly, with a belt in the middle that highlighted her waist. It was quite short, showing off her toned legs, and had a low neckline flaunting off her evident bust and sexy cleavage. 
He and his fiancée have both gone through divorces.
Looking festive, she held up her arm in celebration, with what appeared to be a shot glass in her hand. Writing in the caption, she expressed her gratitude for all the birthday wishes and the wonderful people in her life. 
POPPING THE QUESTION
Last December, it was announced that James and Pulliam were officially engaged. Taking to her Instagram account once again to honor the special day, the actress wrote: 
"I said Yes!! ❤️💍"
Carrying on, she explained that the photo she shared was her best-loved picture from her and James' engagement dinner. She also revealed how incredibly ecstatic she felt, expressing that she was filled to the brim with joy. 
TO LOVE AGAIN
James is most well-known for the part he played as Todd in the "For Better or For Worse" television show produced by Tyler Perry. Some may also recognize him from "A House Divided," where he made a quick appearance. 
He and his fiancée have both gone through divorces. Pulliam was previously married to Edd Hartwell, an ex-professional football player, their matrimony only lasting a few months. 
Opening up about her experience with divorce, Pulliam said that the experience could really help someone learn valuable lessons about who they are as a person. She expressed that she has now realized that pain is a great teacher. 
After she and her now ex-husband officially separated, Pulliam managed to get primary custody of their daughter Ella. Speaking about her little one, the actress said she would fully support her no matter what path she chooses in life.