Madonna Posts a Rare Photo Posing With Her Daughter Lourdes — See How Similar They Look
Singer Madonna posted beautiful pictures she took with her daughter, Lourdes. However, the photos got lots of reactions from fans, concerning an underarm hair that was exposed.
Madonna is known around the world as a woman with a large heart after adopting four children from Africa, excluding her two biological children.
It was a delight for fans to see the singer post a beautiful picture of herself and her eldest daughter Lourdes Leon on Instagram as they had not been seen together for a while.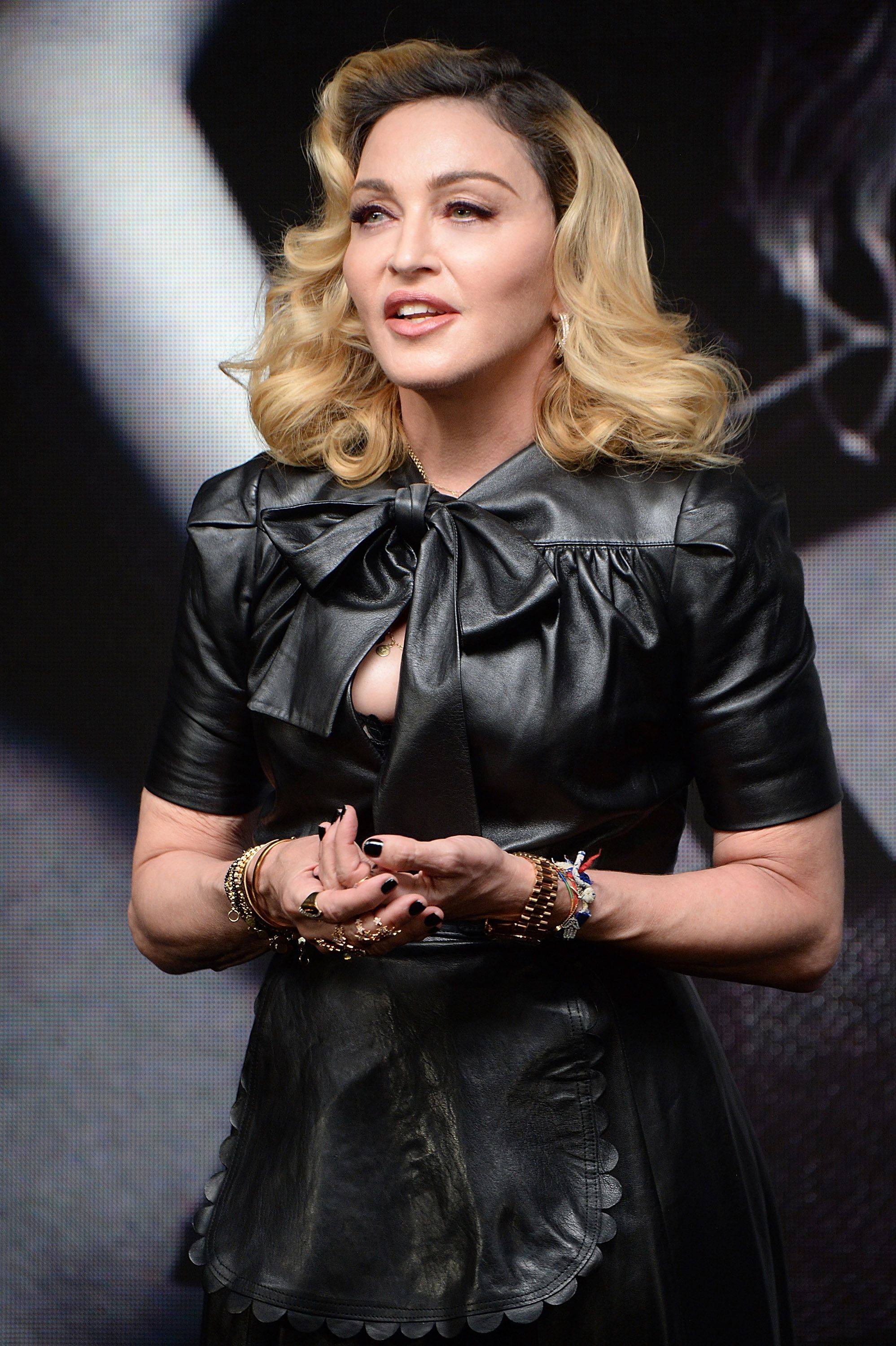 The 62-year-old had a green sleeveless gown on, carrying a red purse and rocking her black hair, while her 24-year-old daughter wore a white dress with a flower-patterned headband.
It was obvious that the duo had excess love for each other as they closely embraced, looking at the camera. Madonna captioned the post, "like pieces of your heart walking around outside of you."
The post had many comments as fans had lots of things to say. Some fans seemed more interested in the underarm hair of the singer that was exposed. A fan commented in the singer's defense, "2021 and people are still surprised that an adult woman has body hair."
Carlos was not the only one who dated the singer with a significant age difference.
The mother and daughter seemed not to be moved by the comment due to their pride in their bodies. Lourdes developed tough skin over insecurities about her body after she performed nearly nude during Art Basel.
After the performance, she again flaunted her body in swimwear while she was on vacation with her boyfriend, Jonathan Puglia.
The 24-year-old was born to Madonna after the latter had an entanglement with her ex-boyfriend, Carlos Leon. Carlos was eight years younger than the singer.
Carlos was not the only one who dated the singer with a significant age difference. Jesus Luz, Brahim Zaibat, and a host of others had flings with the singer and were younger.
Madonna and Guy Ritchie also had a relationship and welcomed a son, Rocco. Rocco and Lourdes are not the only children the singer has. She adopted four other children, David Banda, Mercy James, Stella, and Esther.
David and Mercy were adopted from Malawi, while the twins, Esther and Stella, were adopted from Mchinji, where they were living in an orphanage.
The 62-year-old has previously been married twice to Sean Penn and Guy Ritchie, respectively. The singer still has the love of her 6 children as they are set to live their best lives.