Bianca Lawson, 42, Defies Her Age in IG Snaps As She Dons a Sheer Purple Sequin Dress
Renowned TV actress Bianca Lawson sent thousands of her fans into a frenzy after displaying her age-defying look on her Instagram feed.
Bianca Lawson has been gracing television screens for over 20 years. Among the many notable shows she was part of was "The Vampire Diaries."
Besides her exceptional acting, Lawson enjoys massive admiration for her one-of-a-kind beauty. Her Instagram pictures prove her youthful look isn't limited to the vampire-themed TV show.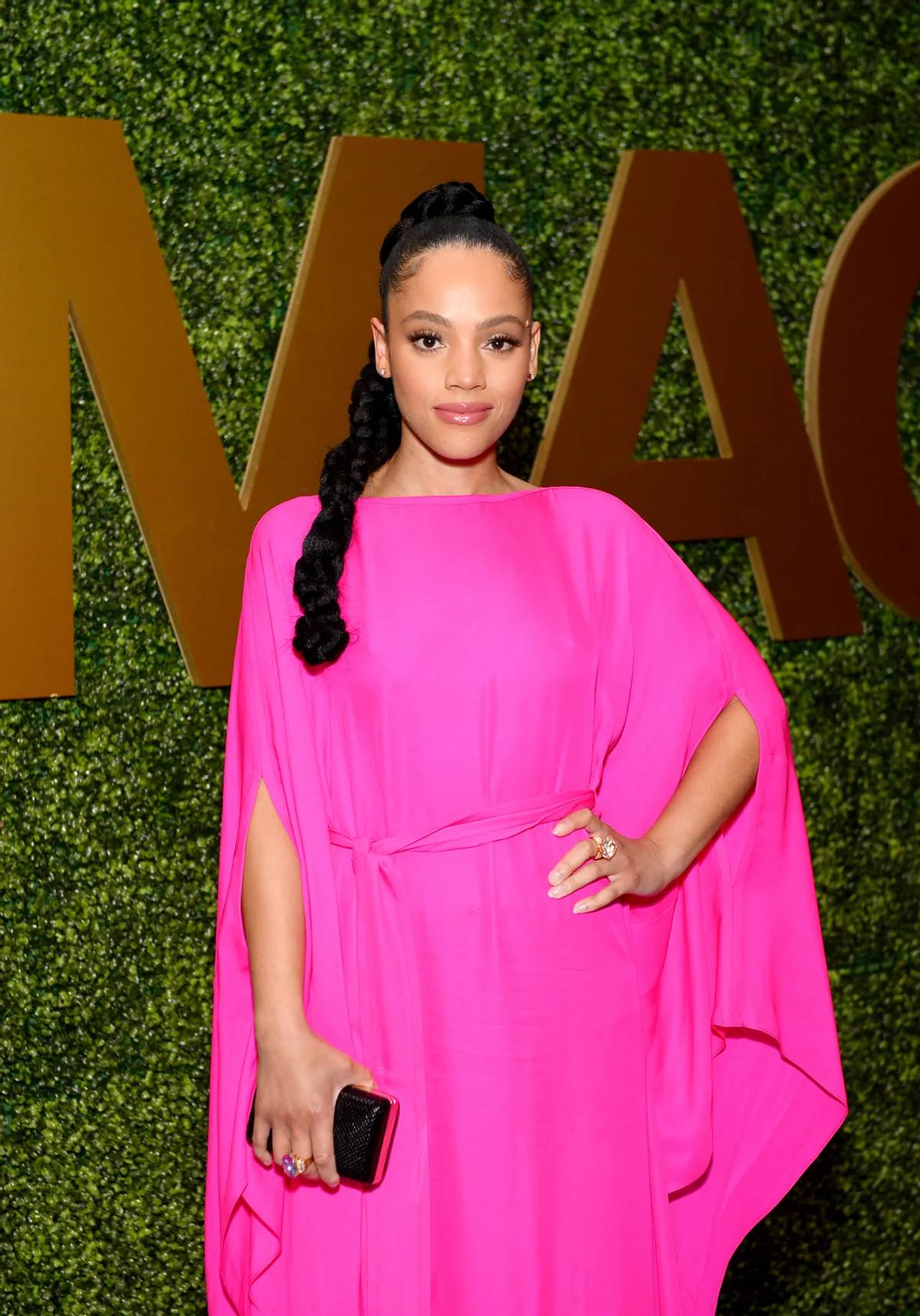 In photos she recently shared, the 42-year-old actress flaunted her timeless beauty while wearing a purple dress with green and silver sequins creating stunning floral patterns.
Her flowing dress had feather-like details on the sleeves. Lawson completed her already elegant look with round silver earrings and accessories. The confident star wrote:
"I was told yesterday that I have a purple aura. ?"
In addition to her classy dress, the TV star applied makeup to take her elegance to another level. Her incomparable beauty dazzled fans as she served different poses in a video taken from her photoshoot.
Lawson started acting at the age of nine by appearing in TV commercials.
Speechless followers expressed their utter admiration by dropping emojis in the comment section. Others described her as a queen on fire. 
While flattered by the praises, Lawson admitted that she does not take others' comments seriously. She said in a past interview that one day, people would say she looks old. 
Although she is blessed with a face that allows her to portray teenage roles, the actress emphasized that she also goes through the aging process just like anyone.
Lawson has been playing a teenager on screen since 1993. Many are curious about how the "Pretty Little Liars" star keeps her youthful looks despite the passing of time. 
Spilling her beauty secrets, Lawson shared that she's using the same skincare products since high school. Besides that, she also drinks water to keep her skin constantly hydrated. 
Lawson started acting at the age of nine by appearing in TV commercials. Later on, she became a full-time actress, appearing in "Save The Last Dance" and "Buffy The Vampire Slayer."
The actress hails from a very talented family. Unknown to many, Lawson is Beyoncé and Solange Knowles' step-sister. Their father is veteran actor Richard Lawson.