Kylie Jenner's Daughter Stormi Styled Her Hair in Braids — Does She Look Like Dad Travis Scott?
Kylie Jenner recently shared a photo of herself posing with her daughter, Stormi. The three-year-old looked fashionable with her hair styled just like her dad, Travis Scott's famous braided hairstyle.
Kylie Cosmetics founder Kylie Jenner and her daughter, Stormi Webster, attended True Kardashian's princess-themed third birthday party in style earlier this week. The mother-daughter duo both looked chic in their street-style outfits.
Jenner, who shares her daughter with rapper, Jacques "Travis Scott" Webster, took to Instagram to share a few sweet snaps of herself posing with Stormi at the party, which was thrown at her lavish Hidden Hills home.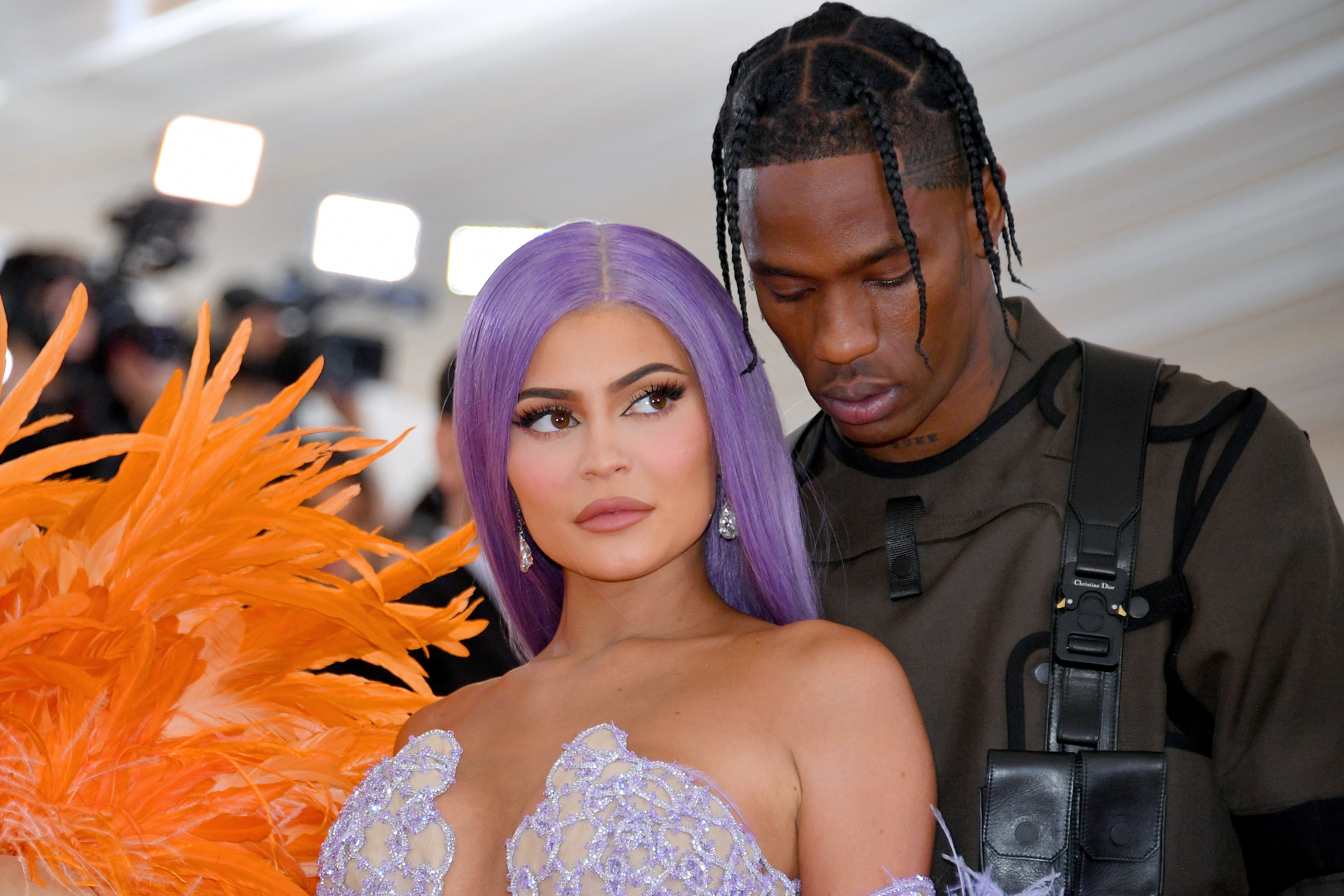 Jenner posted three photos of them sitting on a sofa placed outside. Behind them were pretty pink decorated tables, a purple jump house on the lush green grass, and a swimming pool in the distance. 
In the snaps, Jenner and Stormi basked in the sunlight as they changed poses through the slideshow. In one photo, Stormi sat on her mom's lap while another pic showed the reality star kissing her daughter on the cheek.
For the party, Jenner, famous for rocking expensive designer outfits, opted for a street-chic look in a pair of black Bottega Veneta leather pants and a matching black crop top from French designer, Jaquemus, and white sneakers.
The "Keeping Up With The Kardashians" star dressed her only child in gray camo joggers, an oversized T-shirt, and Nike sneakers. However, the most prominent feature of Stormi's outfit was her hairstyle.
Stormi's black hair was styled in several cute braids resembling those of her father. Scott is known to rock neat, low-maintenance braided styles whether appearing in a music video or attending a red carpet event.
Jenner and Scott ended their relationship back in 2019 but have maintained a close friendship.
Stormi's hairstyle accentuated her resemblance to the "Sicko Mode" rapper. However, a March 16 side-by-side Instagram story post of Jenner and Stormi proved that the toddler is her mom's mini-me.
Regardless of who Stormi looks like, she is equally loved by both her parents. Jenner and Scott are devoted to their precious baby, despite the circumstances of their own romantic relationship. 
People reported that the exes have an amicable co-parenting relationship and spend a lot of time together for the sake of their daughter. Both were present to celebrate Stormi's third birthday in February.
Jenner and Scott ended their relationship back in 2019 but have maintained a close friendship and appear to still bear romantic feelings for each other. However, they still haven't rekindled their relationship.