Age-Defying Christie Brinkley Stuns on the Beach in Navy Blue Swimsuit with Her Son Jack, 25
Christie Brinkley is in her 60s but looked many years younger in recent snaps she shared with fans, showing her and her son, Jack, posing at the beach.
At 67, Christie Brinkley has a body to die for and is ever so beautiful. She flaunted her body and age-defying beauty in recent snapshots she shared on Sunday. 
Christie shared five photos showing her and her 25-year-old son, Jack Brinkley-Cook, posing at the beach. In the snaps, Christie wore a navy blue one-piece swimsuit with a leopard-print sarong around her waist.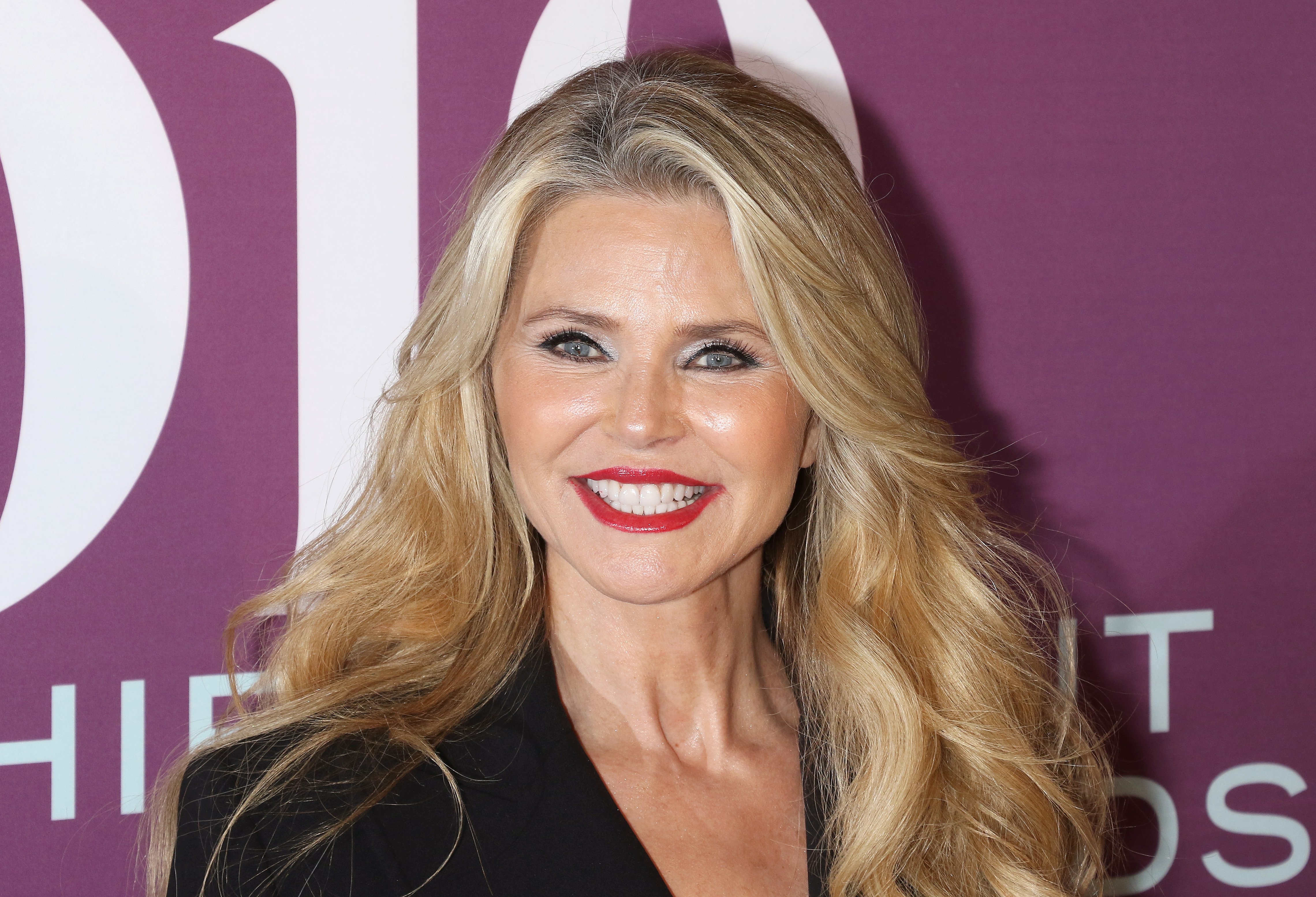 She also wore a brown hat over her blonde hair and completed her look with red slippers. Meanwhile, Jack was topless and wore olive green shorts. He was also barefooted in the snaps. 
In the first picture, mother and son posed on the rocky ground close to the water, embracing each other. The second snap showed them touching hands while standing about a meter from each other. 
In the third photo, they stood away from each other and raised their hands in the air. The fourth snapshot showed mother and son embracing each other once again, with Christie raising one hand in the air. 
They maintained the same pose for the last picture in the post. In the caption, Christie modified the lyrics of The Temptations' hit song "My Girl." 
She reckoned that exercises, a good diet, and relishing life and learning are her secret.
She wrote, "?I've got SONSHINE on a cloudy day??" before expressing her love for Jack. Many of Christie's fans gushed over the snaps and expressed their love for her and Jack. 
Christie enjoys spending time at the beach and reflecting on life when she is there. In January, the model and actress shared a powerful statement about climate change alongside several pictures from a beach vacation. She captioned the post: 
"Tide pools, coral reefs, sea life, coastal Flora facing extinction like the local Thatch Palms here, threatened by rising tides ...all things we can help save now[...]"
Christie added that the things she listed are integral to a strong economy because they provide livelihoods from tourism to fishing. She added that everything is connected and hoped that part of America's healing as a nation is healing the planet.
The model found fame as a Sports Illustrated Swimsuit Issue cover girl in the 1970s and continues to look ever so graceful as she advances in age. When asked about how she continues to look ever so good, she reckoned that exercises, a good diet, and relishing life and learning are her secret.
Christie is not the only actress that continues to look good with age. Susan Lucci also showed she's still got it at 74 when she shared a poolside snap on Instagram, showing as she dazzled in a strapless white one-piece swimsuit. 
Like Christie, Lucci loves showing off her toned body on social media. She also works hard to maintain a fit body by exercising almost daily and staying away from unhealthy foods.