Ice-T's Wife Coco & Daughter Chanel Show Their Strong Bond Working Out Together in a Cute Video
Ice-T's wife Coco Austin and their daughter had some real girl bonding time during a gym session. Watch how mother and daughter worked out in this heart-melting video.
Coco Austin's fame was due to her credibility as a voluptuous model, dancer, and TV personality. The entertainer paired with a notable personality in the industry, rapper and actor Ice-T, more than a decade ago.
These two celebrities, also one of the industry's power couples, share a 5-year-old daughter, Chanel. Ever since her birth, priorities have shifted to caring and spending time with their only child together amid their busy schedule.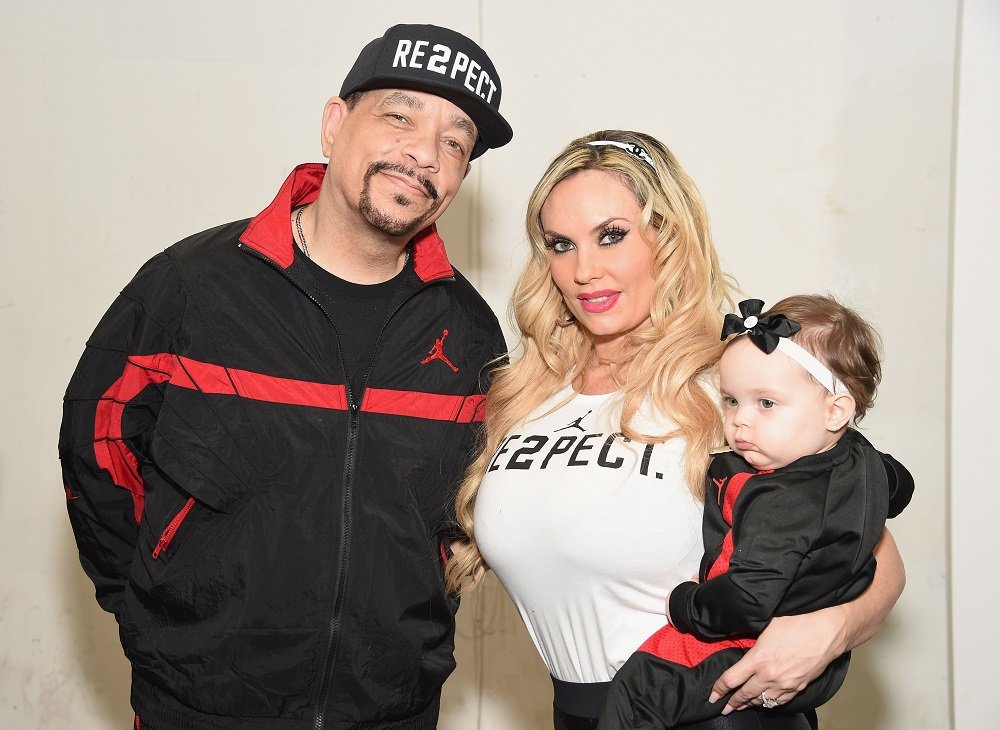 Recently, the girls headed to a gym and still found time to bond over a few workout sessions. The sweet moment was shared via an Instagram clip on the model's feed.
Austin, who was pushing a heavy object across the room, was accompanied by her daughter and a few friends. The younger girls opted for a different piece as they raced with the model.
In the same clip, Ice-T's wife positioned her body in a push-up pose. The 5-year-old joined in the exercise by resting her full weight on mommy's back. 
Positions were later switched, with Chanel assuming a push-up countdown posture which did not last long as she confessed that it was hard despite Austin telling her to hang in there.
The dancer revealed that she would not want the 5-year-old to become a model.
The mother-daughter gym session was lovely to watch. They also dressed stylishly and appropriately for the event. Ice-T's mini-me donned a black top on fitted leggings and colorful kicks.
Austin rocked blue gym leggings, a matching sports bra, and a tank top. The mother-of-one accompanied the post with an inspiring write-up for other moms to initiate an exercise ritual especially involving their kids. She wrote:
"On somedays that I train, Chanel takes a gym class at the same time... moms that are looking into getting starting a routine should look into this...?."
While Austin would love her daughter to have a well-defined fitness journey like her, the dancer revealed that she would not want the 5-year-old to become a model.
In a pregnancy blog, the celebrity got candid about inspiring her child to look towards other professions like medicine or engineering. The rapper's wife confessed that modeling would be challenging as her daughter would be taking lots of pictures.
At age 5, Chanel already has an Instagram page with thousands of fans and an incredible number of engagements with her followers. She is indeed loved by many.