Pregnant Fantasia Puts Her Growing Baby Bump On Display Posing In a Tight White Dress (Photo)
Having faced many struggles with her current pregnancy as well as past fertility issues, "American Idol" alum Fantasia has earned every right to show off her gorgeous baby bump on social media. 
Pregnant Fantasia Barrino recently took to Instagram taking a picture of herself while pregnant and including "Mommy" in the caption. She showed off her growing baby bump while posing in a white dress in a sweet picture. 
The black and white added a graceful, almost holy-like element as Barrino's black and white figure stood in front of the white shining object. She posed, looking up ever so slightly and elegantly, with her hand resting subtly on her chin.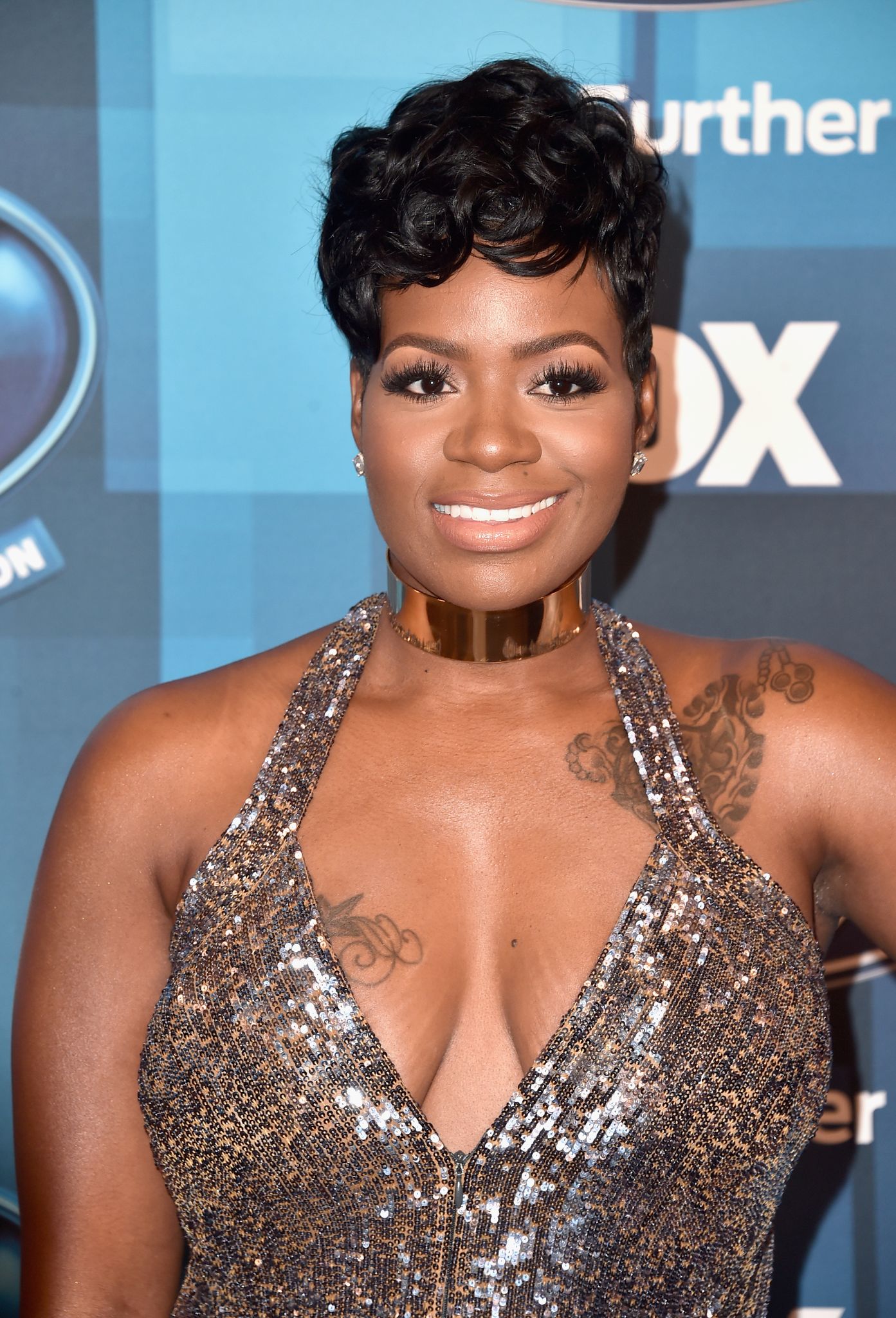 PREGNANT AND BLESSED
She wore a tight white dress which accentuated her now quite big and growing baby bump and bust. One of her followers took to the comment section, remarking on Barrino's pregnancy by writing: 
"Wonderful Blessing. 😍😍😍😍"
This comment emphasized the angelic-like theme that blasted through the gorgeous snapshot. The dress slightly covered her hand, adding more elegance to the already graceful shot. 
BLACK, WHITE AND HEAVENLY 
While the white shining light complimented her dress, the darkness surrounding the light gave the picture a glorious contrast. It matched up with her hair and skin as she closed her eyes, almost as if in prayer. 
The singer revealed that it took the two of them a really long time to conceive through natural means. 
Followers and fans absolutely adored the singer's picture, flooding the comment section with compliments and congratulatory remarks. The heavenly picture scored a total of just under 55,000 likes overall. 
FLAUNT THAT BUMP
Barrino and her husband Kendall Taylor absolutely love showing off her ever-growing baby bump on social media. This past December, she flaunted her belly along with her children and husband in a cute Christmas photo. 
In the photo, she wore a wine shade dress, which included an off-shoulder slit. As if out of habit, this dress also fit the singer snuggly unabashedly, showing off her growing belly. 
PREGNANCY SCARE
Taylor and Barrino's pregnancy hasn't always been smooth sailing. Recently, she was sent to the hospital for experiencing early contractions, but luckily was sent home safely, thanking all her fans on Instagram by writing: 
"We want to thank each and every person who called, texted and all those warriors who prayed for me and our family during this time."
She added that these contractions occurred only six months into her pregnancy. While still in the hospital, she shared stories on Instagram, thanking her husband for his strength during the ordeal. 
Even before she fell pregnant with Taylor and her child, there were some real struggles on the road towards conception. The singer revealed that it took the two of them a really long time to conceive through natural means. 
The singer explained that she had trouble with her fallopian tubes, making it hard for them to have a baby together. However, she states that once she let God take the reigns, everything eventually worked out, and she fell pregnant.