Fantasia Barrino Flaunts Baby Bump in Christmas Photo with Husband and 2 Kids
Singer Fantasia Barrino recently melted the hearts of her many fans with photos of her, her husband, and her two children all dressed up for a fabulous family photoshoot. 
Family is everything, especially for singer Fantasia Barrino, who is the proud mother of her two children, Zion and Dallas. In a recent Instagram post, she showed off her beautiful family with snaps from a family photo shoot with her kids and husband. She wrote:
"From Our Home To YourHome ♥♡♥♡Family♥♡♥♡ Missing Oldest: @treybrice2 @mrdblanks My King ?@mrdblanks."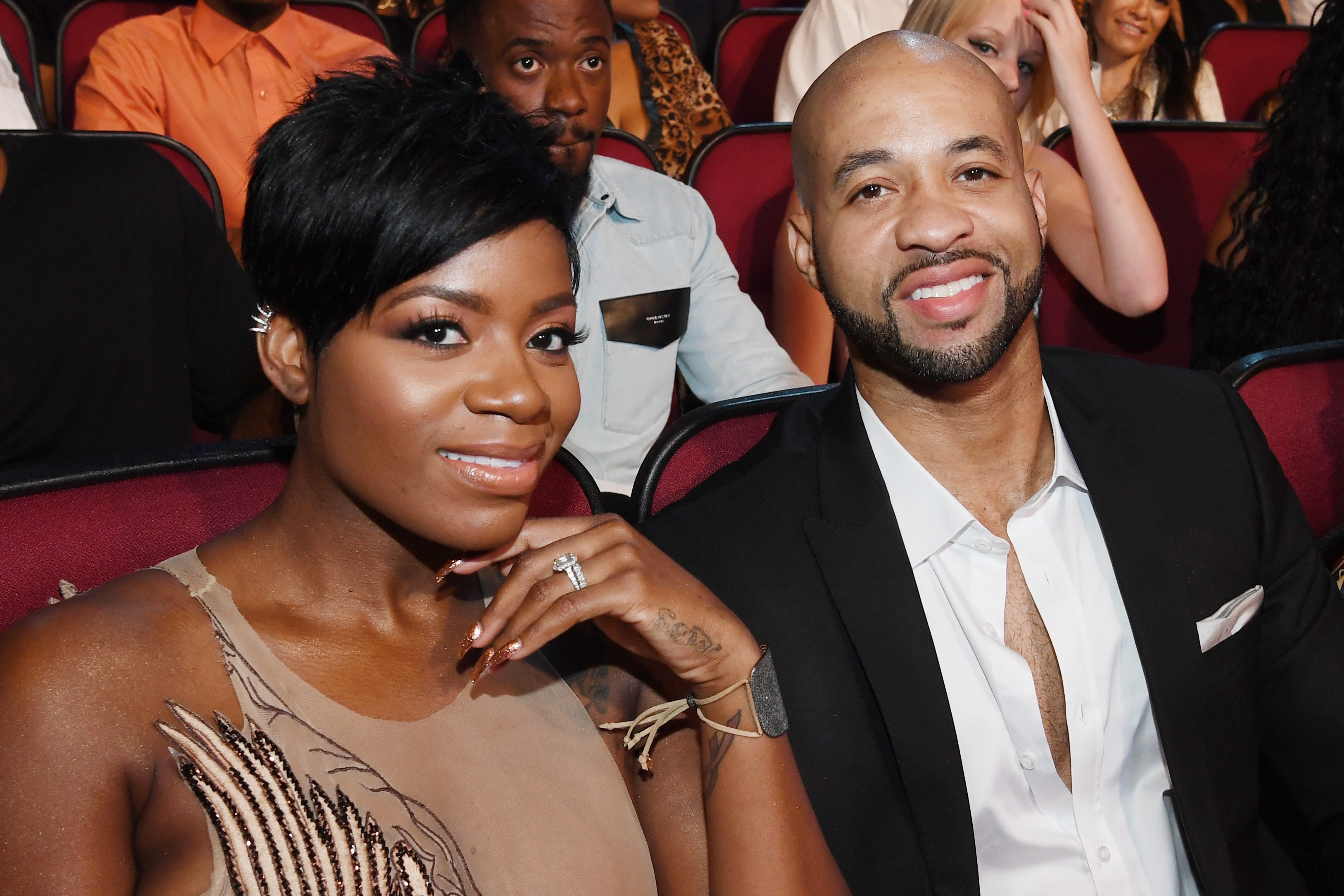 Barrino shared a stunning photo with her husband, Kendall Taylor, and two children, showing her and her daughter wearing matching dresses while her husband and son wore matching tuxedos.
Barrino was dressed in a stunning wine off-shoulder dress with a slit that stopped just above her knee. The gorgeous dress clung to the singer's figure, effortlessly showing off her baby bump and curvy figure.
Zion wore a dress in the same shade but in a different style — a short off-shoulder dress with puffy bell sleeves. She appeared in another photo with her mom.
Both women looked beautiful as they laughed together. Barrino's son, Dallas, looked charming in a navy blue tuxedo. Beside Barrino was her husband who looked absolutely dapper in a dark purple tux similar to her son's.
Barrino opened up about the challenges that [she and Taylor] faced with childbirth in an interview with Tamron Hall.
The family looked absolutely perfect, and fans could not get enough. Barrino has been married to Taylor for five years since their July 2015 wedding.
Since then, the husband and wife have not had any children until recently, when it was revealed that the singer is pregnant. Barrino's journey to pregnancy was a tough and long one as they had to face fertility struggles for many years.
She opened up about the challenges with childbirth that they faced in an interview with Tamron Hall. Barrino said: "At first, we thought we were going to have to do different things. This is a three-year journey we've been on."
She shared that many people advised her and Taylor to try in vitro fertilization while they were struggling to get pregnant. She sought help from a doctor and discovered that one of her fallopian tubes was closed while the other was open. 
She and Taylor decided to trust God and wait patiently until one day, their miracle happened. Taylor chipped in by adding that he knew everyone's journey is different, but somehow, he was certain that it was going to happen naturally for them.
The singer announced her pregnancy on their Instagram Live show, "Taylor Talks." She advised others who were hoping for such a miracle to keep trying.
Barrino has faced many challenges in her life — the "I Believe" crooner once revealed that she was sexually assaulted as a young girl.
In 2019, she attributed her redemption and healing to love and her faith. Today, she is the happy mom of two children — soon to be three — and is living her best life.