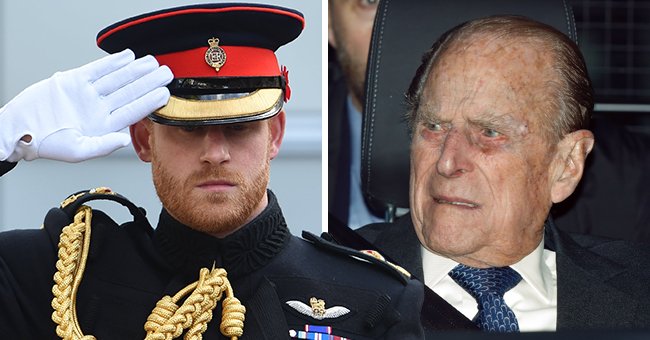 Getty Images
Prince Harry Reportedly Will Not Be Dressed In Military Uniform At Prince Philip's Funeral — Here's Why
Prince Harry will not be dressed in military uniform at his grandfather Prince Philip's funeral and will have to wear something formal instead like other service members.
The Duke of Sussex, Prince Harry, may have to wear a suit instead of military gear after being stripped of his honorary titles. Prince Philip's burial will be the first occasion that marks his change in status within the Royal family.
Prince Harry's grandmother, the Queen, stripped him and his wife Meghan Markle off all official royal titles at the beginning of the year, after they confirmed they would not be returning as working royals.
Prince Harry visits the Help for Heroes Hidden Wounds Service at Tedworth House on January 23, 2016 in Tidworth, England | Photo: Getty Images
It is believed that his father, Prince Charles, his brother Prince William and uncle Earl of Wessex, Prince Edward, will attend the burial in military uniform as a ceremonial event.
The prince did not only lose his titles, but he lost his prized role as Captain-General of the Royal Marines and would be required to wear a suit despite having served as an Army officer.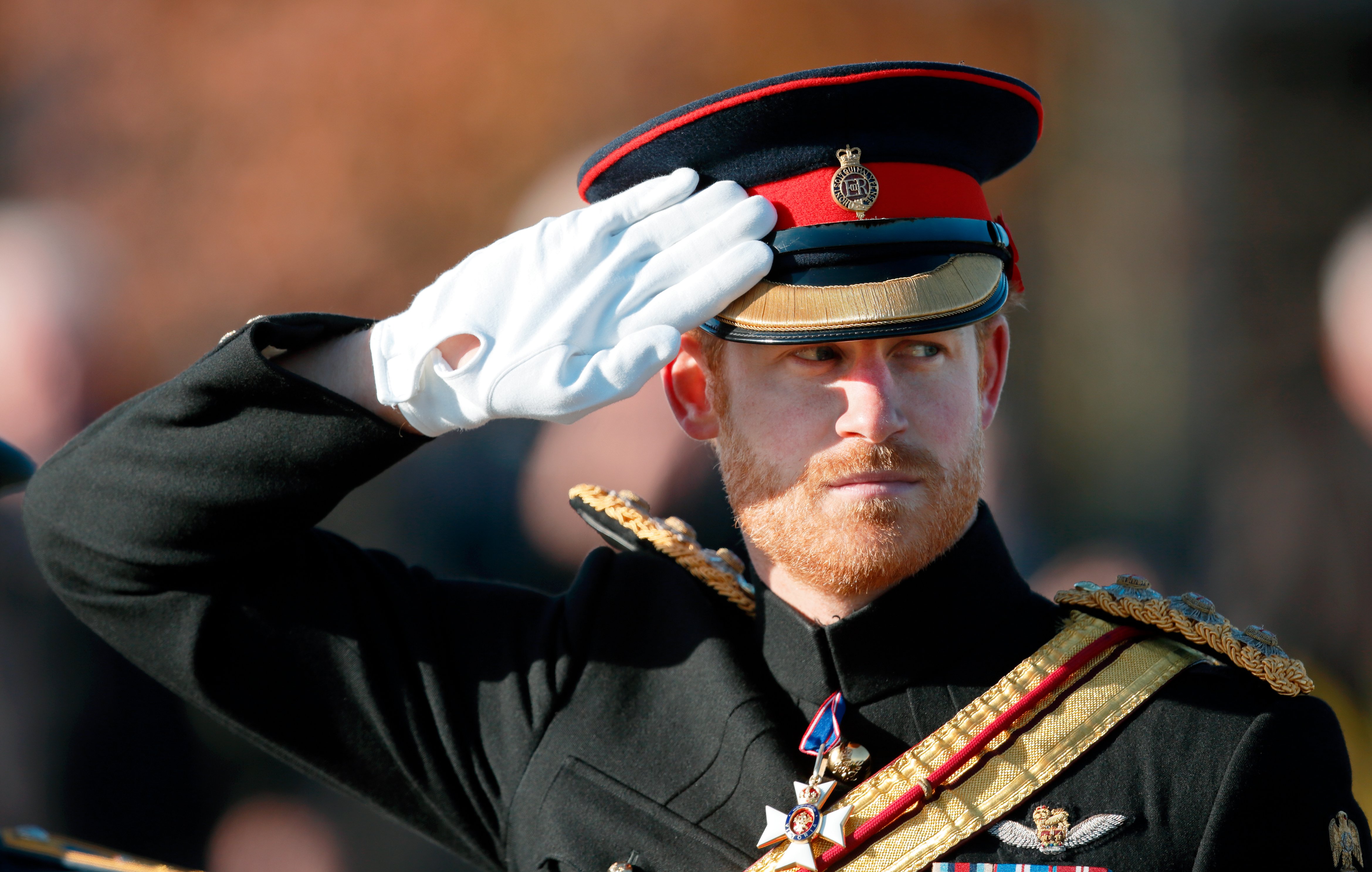 Prince Harry attends the Armistice Day Service at the National Memorial Arboretum on November 11, 2016 in Alrewas, England | Photo: Getty Images
Furthermore, Prince Harry will also not salute at the funeral on Saturday, unlike his father and brother. Only those wearing a military headdress can salute.
However, the 36-year-old will be able to wear his medals. The Duke spent ten years with the Household Cavalry (Blues and Royals) and rose to lieutenant's rank and served in Afghanistan.
He wore his Blues and Royals uniform when he married Markle at Windsor in 2018. Besides, the prince, the only other male senior royal to wear a suit would be the Duke of York, who stepped back from public life in 2019.
Prince Andrew stopped working as a royal over his friendship with sentenced pedophile Jeffrey Epstein. Before stepping down, he was made an honorary Vice-Admiral in the Royal Navy on his 55th birthday in 2015.
The prince was due to be promoted to Admiral on his 60th birthday last year. The 61-year-old told his mother and senior officials that he wants to go as an Admiral. Her Majesty is expected to decide in the next 24 hours.
SOCIAL MEDIA MISCONCEPTION
Meanwhile, a viral photograph with her late husband Prince Philip wearing his uniform recently resurfaced. The 94-year-old was captured giggling alongside her spouse, which created some misinformation about the reason behind her jolly self.
The image shows the Queen laughing next to her spouse, who was dressed in military uniform. The photo circulated on social media with a caption that stated Prince Philip pranked his wife by dressing up as a palace guard.
According to social media speculations, the Duke made her laugh when she noticed it was him under the hat. However, that was not the case.
Snopes found newspaper articles that gave the real reason for the monarch's cheerful mood in the photo. She was not laughing at her husband but an unexpected swarm of bees interrupting the ceremony.
Please fill in your e-mail so we can share with you our top stories!