Royal Photographer Shares Amusing Throwback Photo of Royal Couple With Barack & Michelle Obama
A royal photographer shared a throwback photo of the Pince Philip and the Queen with Barack and Michelle Obama on Instagram. 
Chris Jackson, a royal photographer, recently shared an amusing throwback photo of Prince Philip and Her Majesty The Queen with former US President Barack Obama and former First Lady Michelle Obama. 
Jackson revealed that the photograph was taken during a State Banquet in 2011. The Obamas and the Windsors had met a few times over the last decade.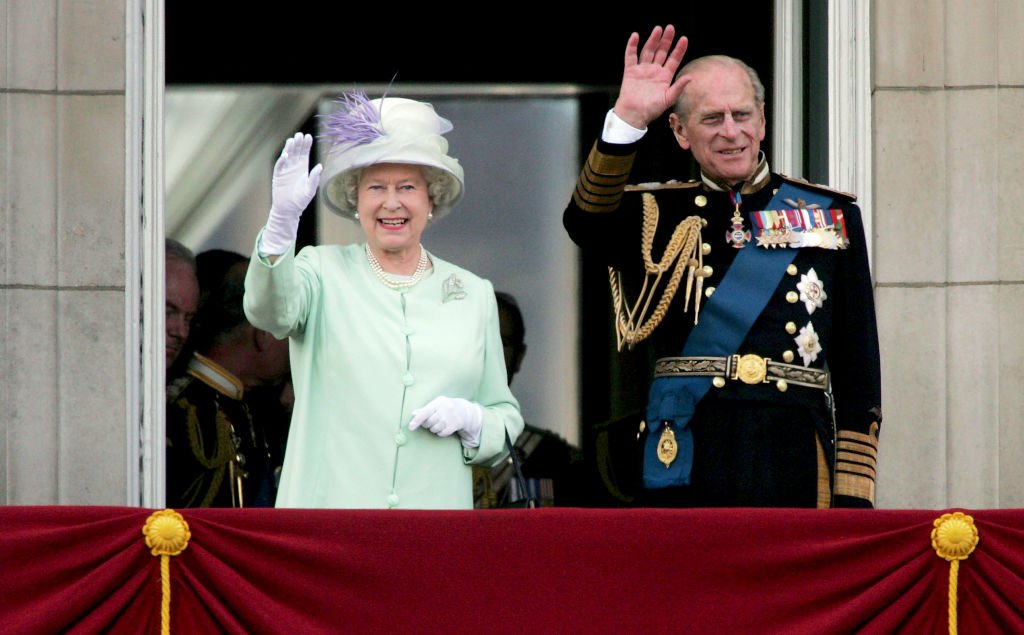 Their first meeting was in 2009, during a G20 conference. In 2011, the Obamas stayed at Buckingham Palace for two days and attended a State Banquet, where Jackson took the photo. 
In the photo, Michelle is laughing with Prince Philip, while Obama smiles broadly to the camera with the Queen on his right. The photographer captioned the throwback photo:
"Classic Duke of Edinburgh moment - Keeping @michelleobama amused during a State Banquet at Buckingham Palace."
The Obamas then repaid the favor and hosted the royals at a US ambassador's house. The two couples would meet again in 2016 for a special lunch, during which Prince Philip drove them around Windsor Castle. 
Unfortunately, the Obamas will not be able to meet with Prince Philip again as he passed away at 99 on April 9, 2021. Obama shared a touching tribute to honor the Duke of Edinburgh this week.
Obama wrote Prince Philip showed others how to be a supportive husband.
On social media, Obama shared a photo of the two couples and shared their experience of meeting Prince Philip and Queen Elizabeth, who had put them at ease as they turned a ceremonial occasion into something comfortable. 
Obama described Prince Philip's character as kind and warm and added that he had a great wit and strong sense of humor. Obama's admiration of him only grew over the years as he wrote:
"It was our first introduction to the man behind the title, and in the years since, our admiration for him has only grown."
Obama discussed the life events Prince Philip, and the Queen, had gone through, including world wars, an economic crisis, and the rise of technology.
He explained that through all of life's changes, Prince Philip had provided leadership and guidance. He added that the UK and US's strong relationship was helped by the Royals, who outlasted the many Presidents and Prime Ministers.
Obama wrote that Prince Philip showed others how to be a supportive husband to an incredibly powerful woman. He made sure to send his condolences to the Queen and the royal family. 
Obama was not the only US President to send their condolences to the Queen. Every living former US President shared some form of a tribute to the late Duke.