David Hasselhoff's Daughter Hayley Makes History as First Plus-Size Model to Pose For Playboy
David Hasselhoff's daughter made history as she is the first curve model to pose for Playboy Magazine's cover. 
Plus-size model Hayley Hasselhoff, David Hasselhoff's daughter, made history this month as the first curve model to grace Playboy's cover. She posed for the cover of Playboy Germany and shared the photo on Instagram. 
Alongside the glamourous and stunning cover photo, Hasselhoff penned a touching message about the significance of the history-making cover as well as the importance of mental health.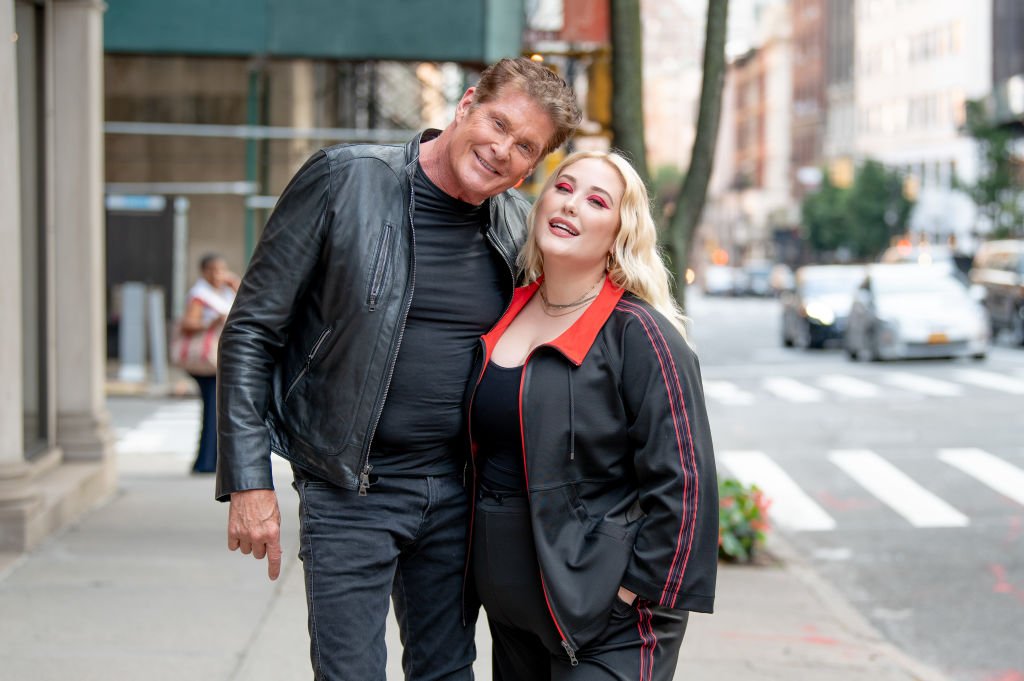 Hasselhoff thanked the photographer, Ellen Von Unwerth. The two women decided to shoot the cover in an artistic way to capture Hasselhoff's true self. 
Hasselhoff is wearing a red robe which matches her red lip in the photo. Hasselhoff wrote that she was honored to be part of the cover, which signifies inclusivity as she said:
"I am overcome with emotion around what this cover signifies for inclusivity and its greater purpose towards female empowerment."
Hasselhoff explained that she wanted to use Playboy's platform to show that women can love their bodies, despite society's high beauty standards. She also shared how her body has impacted her mental health. 
The youngest of the "Baywatch" actor's children admitted that her mental wellbeing has always shaped her relationship with her body. She touched on mental health as May is Mental Health Awareness Month. 
Hasselhoff did admit that she was nervous about posing topless as she had never done it before.
She added that she felt empowered to live unapologetically as herself. Hasselhoff hoped she could encourage other women to face their fears and lead a life where their body does not define themself. 
Many of her fans congratulated her on the cover. Many celebrities commented on Hasselhoff post, Tess Holliday called the photo major, while Lucy Hale wrote:
"I am ...NOT OK. 🔥❤️."
Besides having the support of many fans and friends, Hasselhoff shared that both her parents have always supported her career choices, which has been important to her success.
Although her parents were supportive of the shoot, Hasselhoff did admit that she was nervous about posing topless as she had never done it before. However, the result of the shoot was worth it. 
Hasselhoff's father welcomed her with his ex-wife, Pamela Bach, in 1992. A few years earlier, in 1990, the couple, who married in 1989, welcomed their eldest daughter, Taylor Hasselhoff.
Bach and David called it quits in 2006. He married his third and current wife, Hayley Roberts, in 2018 in Italy. He was 67 years old, and she was 40 at the time of their wedding.